Unsurpassed Interior and Exterior House Painting in Westchester County, NY
There is no shortage of choices for painting contractors in Westchester County, NY. But the smartest choice is to hire the experienced painting contractors at Shoreline Painting & Drywall, Inc. For more than 35 years, property owners across the county have been turning to us whenever they need the best exterior or interior house painting services at fair prices. We're fully bonded, licensed and insured home painters who always put the needs of our customers first.
We proudly serve all Westchester County cities including:
Revitalize the Look of Your Westchester County, NY Home With Exterior Painting
Painting the outside surfaces can be a relatively inexpensive but extremely effective way to dramatically improve the appearance of your home. And nobody in Westchester County does it better than the highly skilled exterior painters at Shoreline Painting! If you're thinking of putting your home on the market in the near future, our team can quickly enhance its curb appeal. Regardless of surface type, architectural or structural design, or angles of your exterior lighting, we can provide the right look for your home. We use only top-quality paints and stains that offer the best protection against the elements.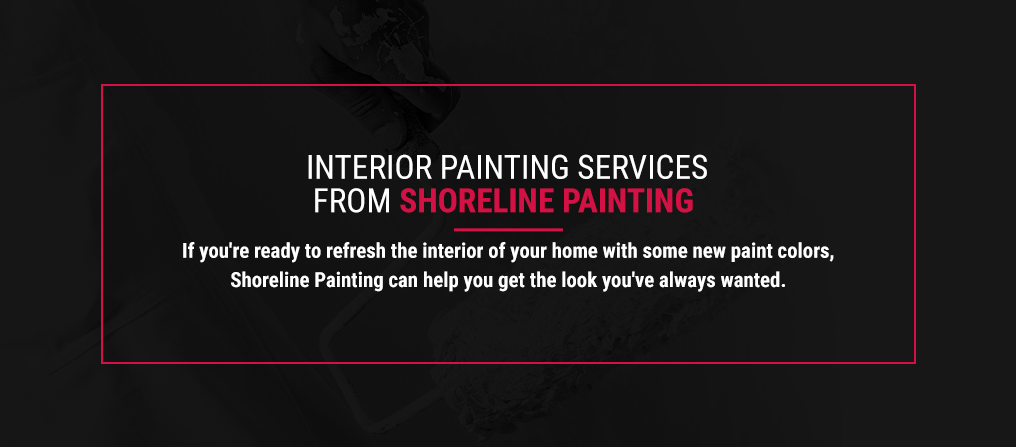 The Best Interior Painting Services in Westchester County, NY
How long has it been since you've painted the interior of your Westchester County home? Take a stroll through every room in your house, and if you don't like what you see, give us a call to get a painter to work right away! Our interior painters can transform the inside of any home into an attractive showcase. Your visitors will be amazed at the difference — and so will you. We also specialize in kitchen cabinet refinishing.
Shoreline's Meticulous Painting Process
When you've evaluating home painters in Westchester County, NY, how can you tell the professional painters from the amateurs? A good place to start is to ask about their painting process. As a Shoreline Painting customer, you'll benefit from our time-tested painting process that places a premium on preparation. This ensures consistent results and maximum efficiency, regardless of project size or scope. Each step of this process is closely supervised by an on-site manager to make sure that your painter keeps your project on track.
Our process includes:
Initial inspection: you'll get color options to help decide how to decorate your space.
Preparation: We'll clean your walls to ensure they have a smooth finish. We'll also prime them for paint with a protective primer.
Reparation: If we notice any gaps in the trim or holes from nails, we'll fill them in and sand the surfaces to get rid of blemishes.
Painting: Depending on the texture of your surface and the paint's quality, we'll apply a few layers of color and inspect our work after each coat.
Cleaning: At the end of each workday, we'll pack up our equipment and clean, leaving your property like it was before we arrived. When we finish the whole project, your home will have a beautiful, luxurious appearance.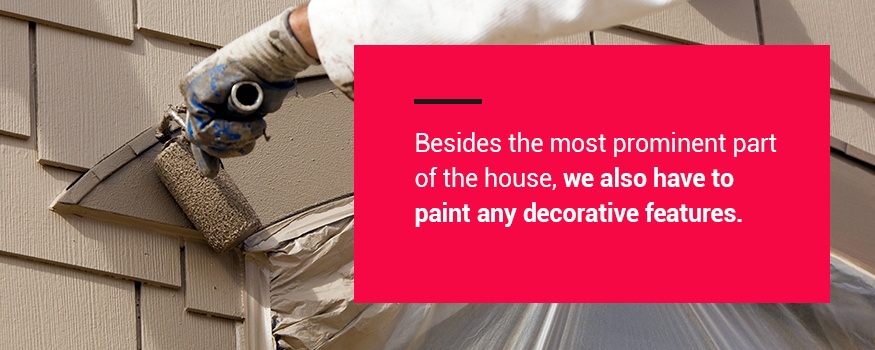 A Customer-Focused Westchester County, NY Painting Contractor
As a family-owned and operated company, Shoreline Painting places a high value on the importance of customer satisfaction. We also believe in treating our customers with courtesy and respect. That's why so much of our business is generated by repeat customers, who also do not hesitate to refer us to their family and friends. To learn what our customers have to say about our painting services, please review these testimonials.
Using the Best Materials to Deliver the Best Results for Your Westchester County Home
Shoreline Painting is one of the few Fine Paints of Europe Master Certified Painters serving Westchester County. Achieving Certified Painter status is a multi-step process — one that starts with an independent recommendation from a local supplier who can vouch for the quality of our work. Then, it requires additional training to familiarize our team with the company's product line and the best techniques for applying it.
We believe our customers deserve the most high-quality materials available. Our ongoing partnership with Fine Paints of Europe is just one of the ways we're building relationships with suppliers to bring you the best products on the market today.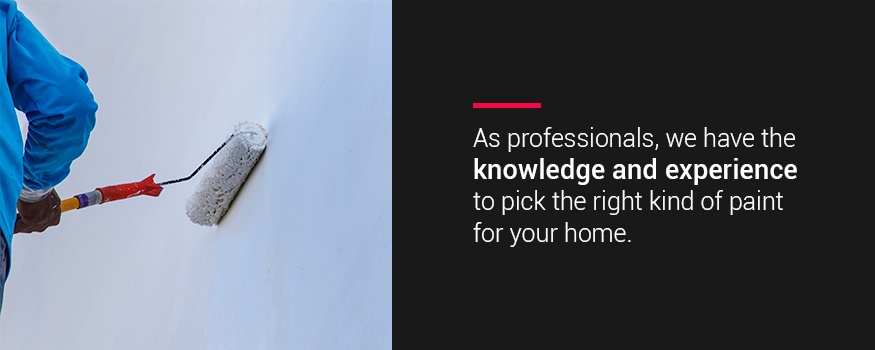 Home Painting for the Most Discerning Westchester County, NY Customers
Westchester County is home to some of the country's most prestigious towns and neighborhoods. At Shoreline Painting, however, we believe everyone deserves the same world-class treatment. Whether it's a major painting project on a multimillion-dollar home or a small touch up job, we will ensure all work gets done to the same high standards, with the same amount of respect for your time and your money.
We're proud to be a leading painter for all Westchester County. Our record of continued success, dating back to 1975, is clear proof of this.
Contact Us for a Free Estimate Today!
The best painters in Westchester County, NY are ready to serve you. To get started, contact us for a free estimate. Call 203-302-1086, or fill out and submit our convenient online contact form. If you'd like to see examples of our work, take a look at our project portfolio.
We also proudly offer commercial painting, new construction painting and interior/exterior home maintenance in the Westchester County area.
Home Painting Services in Westchester County, NY
Professional Expertise from Shoreline Painting
There's no better way to turn heads and boost home value than with a newly painted interior and exterior. If you're looking for professional painting services please contact us today.