Unbeatable Interior and Exterior House Painting in Pound Ridge, NY
If you're like most Pound Ridge, NY homeowners, you would rather do just about anything else than paint your house! All that scraping, sanding, brushing and rolling can be arduous and time-consuming. And there's always the possibility that the final result will fall short of your expectations.
Instead of attempting to tackle this tedious task yourself, why not call the professional painters at Shoreline Painting & Drywall, Inc. instead? Located just across the state line in Stamford, CT, we've been providing exceptional interior and exterior painting services to homeowners throughout Westchester County for more than 35 years. You can trust our skilled and experienced painters to do the job right — at a price that won't break your household budget.
Interior House Painting Services in Pound Ridge, NY
Do you avoid inviting people over because you're embarrassed by the condition of your paint? Our experienced interior painters will make you proud of your home again! Our team will follow a time-tested process with a focus on thorough preparation to transform any room of your home. You'll reap the benefits of the five-star, eco-friendly materials, cutting-edge tools and hard-working equipment we use, as well as our expert management oversight.
You'll also appreciate how quickly and efficiently our interior painting pros will get the job done. We make every effort to minimize disruptions to your family's lifestyle, and we'll keep the area as neat and clean as possible for the duration of the project.
Exterior House Painting Services in Round Ridge, NY
A great way to gauge your home's curb appeal is to drive by it slowly and take a good look, just as a prospective buyer would do. If you don't like what you see, call the painting contractors at Shoreline Painting right away! Whether your home's exterior surfaces consist of brick, clapboard siding, cedar shakes or stucco, we can apply the ideal environmentally friendly paint or coating that will maximize your home's curb appeal. You'll also get superior protection against the sun, moisture, mold, mildew and other destructive forces.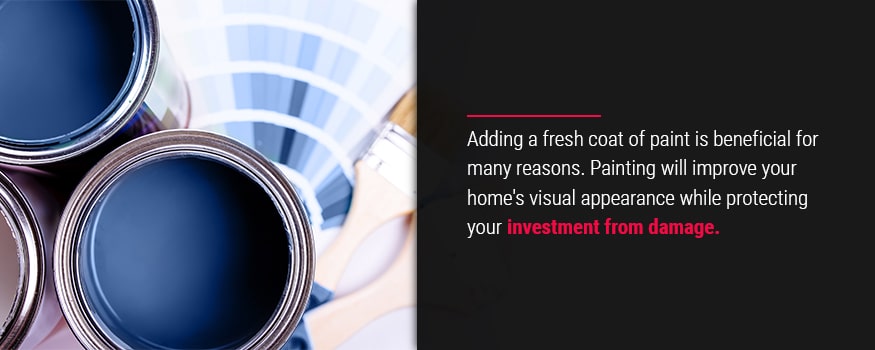 Your Full-Service Partner for Indoor and Outdoor Painting in Round Ridge, NY
Shoreline Painting is fully licensed, bonded and insured to perform any interior or exterior painting job in Pound Ridge and throughout New York. We use advanced tools and products from some of the world's leading manufacturers, including Fine Paints of Europe, for whom we are an official Master Certified Painter.
As a Master Certified Painter, we have been vetted independently by a Fine Paints of Europe supplier who has worked with us for a minimum of five years. We've also undergone additional training to better understand the company's diverse product line and their specialized application techniques. That translates to quality you can trust on any job.
Pound Ridge's Painting Experts
Partnerships with leading manufacturers such as Fine Paints of Europe is only one of the ways we're raising the bar for service in Pound Ridge and beyond. When you work with Shoreline Painting, you're working with a team that is dedicated to transparency, honesty and, most importantly, excellent results. All work is overseen by one of our managers to ensure it meets our — and your — high standards.
We'll get any job done on time and on budget and leave your property in excellent condition when we're done.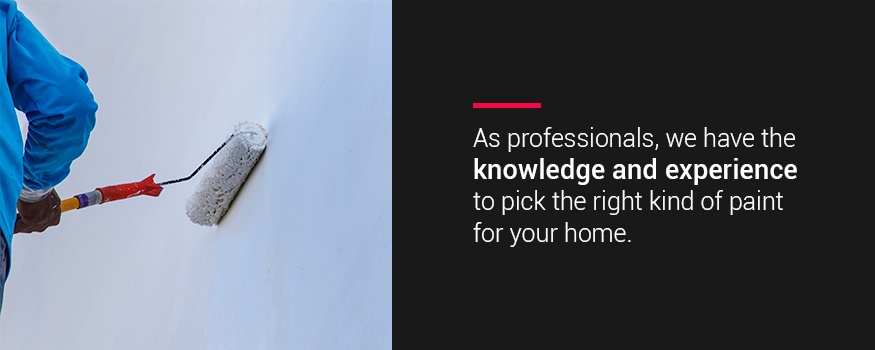 We're a Family-Owned and Operated Company With a Focus on Customer Satisfaction
As a family-owned and operated painting contractor, we understand the importance of building relationships with our customers. We realize that by performing top-quality work, asking a fair price for our services, and treating you with courtesy and respect, we earn a much better chance of keeping your business. This approach has definitely paid off — we're proud of the fact that most of our business comes from repeat customers. They're also happy to recommend us to their family and friends when the time comes to paint their homes.
Contact Us for a Free Interior or Exterior Painting Estimate in Pound Ridge, NY Today!
Learn more about how our experienced and capable home painters can transform the interior or exterior of your Pound Ridge, NY home. Contact Shoreline Painting & Drywall, Inc. for a free estimate today. Give us a call at 203-302-1086, or fill out and submit our convenient online contact form.
We offer our painting services to residents of Scarsdale, Rye, Bedford, Chappaqua and surrounding areas.
Home Painting Services in Pound Ridge, NY
Professional Expertise from Shoreline Painting
There's no better way to turn heads and boost home value than with a newly painted interior and exterior. If you're looking for professional painting services please contact us today.
Westchester County Locations: