Top Professional Painters Helping Mamaroneck, NY
Your home is a reflection of you, so make sure the exterior looks as amazing as your family.
There's no need to settle for faded, cracked or peeling paint on the corners of your home — and you don't have to fix it yourself. Shoreline Painting is made up of many of the best exterior and interior house painters here in Mamaroneck.
We've been the go-to professional painters throughout New York and Connecticut for more than 25 years, offering painting for all of your home. We help you achieve the home of your dreams.
Ask Our Experienced Home Painters in Mamaroneck
Shoreline Painting is full of experts who know the best eco-friendly paint, colors and styles for our area. By working with painting contractors in Mamaroneck, NY, you can make sure you get paint that'll withstand our summers and those harsh winters.
Our staff can help you make decisions on how to protect your home with the right environmentally friendly paint and stain, plus smart preparation and thorough application. We'll also help you understand how best to take care of your exterior and interior paint, so it gives you a stunning looking home for years to come.
Consider Interior House Painting in Mamaroneck, NY
Paint grows with a family, and it might be time for you to refresh those outdated colors or old wallpaper. You deserve an update, and we'll help you get a dignified look in Mamaroneck. Interior painters from Shoreline Painting can create your desired look and properly work around or retouch all of your crown molding, vaulted ceilings and more.
Our professional painters can give you the chalkboard paint to make the nursery or playroom kid-friendly, add glitter or checkerboard styles for a little sparkle and fun, as well as create a desired texture for the perfect strié finish.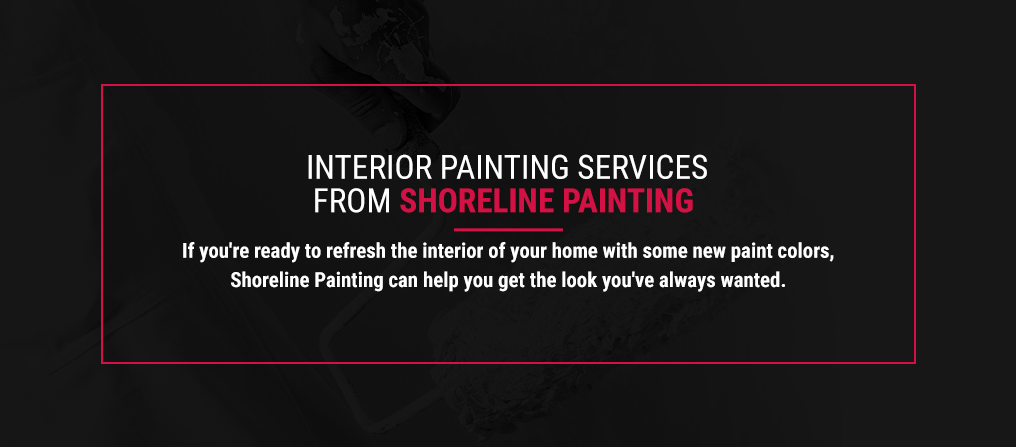 The Best Exterior Painters Mamaroneck Has
Exterior house painting in Mamaroneck, NY, is a full time job, and we love our work. Our nearby offices allow us to deliver quick service and support to clients throughout the area. You'll always get personalized service from the best painters and contractors. There's a reason we've become the go-to interior and exterior painters here.
Quality and Experienced Painting Services in Mamaroneck, NY
Our operations are fully bonded, licensed and insured, and we work with all of our suppliers to learn their best exterior painting practices. That means, for example, we're a Fine Paints of Europe Master Certified Painter.
Fine Paints of Europe Master Certified Painters have undergone additional training to better understand the company's product families and the correct techniques for applying them to the inside or outside of your home. Few painting companies in Mamaroneck or elsewhere take the extra steps required to do this — in fact, simply becoming nominated as a Certified Painter involves getting an independent recommendation from a supplier who has worked with you for a minimum of five years.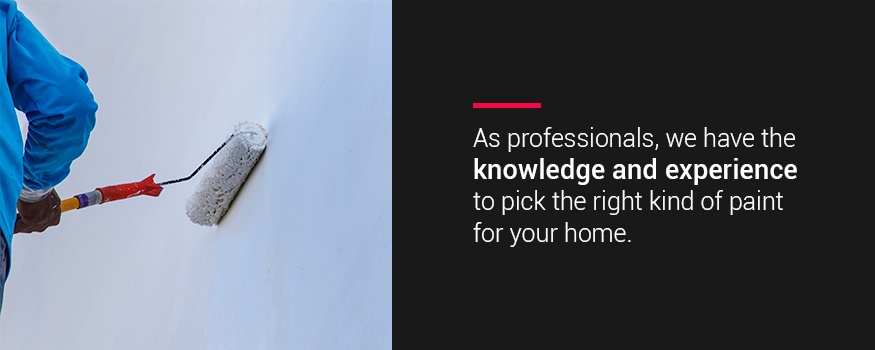 A Great Experience Is Our First Priority
Our goal in everything we do is to raise the bar for customer satisfaction. We do this in a number of ways. First, we invest in training for our team to ensure they're the best-qualified in the industry. Second, we work exclusively with quality materials that are both good for the environment and durable for the long-term. Most importantly, we back up everything with great communication and great service.
Our team will provide detailed, accurate estimates outlining all costs involved in a job. We'll take the time to answer any questions you have before, after or during the painting process.
Discover for yourself why we're one of the most qualified professional painters in Mamaroneck, NY and beyond.
Put Your Faith in Shoreline Painting
Shoreline Painting holds itself out as the best professional painters Mamaroneck, NY has to offer. Our customers back us up when they call us "perfect," "amazing" and "one of the most professional companies that I've worked with in the last forty years."
When you're ready to learn how we can make your home shine, contact us directly and be sure to ask about options that include:
A free estimate
Free in-home consultation
In-house crews
And more
We're family owned & operated painting contractors proudly serving any home here in Mamaroneck, Armonk Bronxville, Larchmont,  and throughout NY & CT. Reach out to us directly with this simple online contact form or call us at 203-302-1086.
Home Painting Services in Mamaroneck, NY
Professional Expertise from Shoreline Painting
There's no better way to turn heads and boost home value than with a newly painted interior and exterior. If you're looking for professional painting services please contact us today.
Westchester County Locations: