Professional Painters in South Salem, New York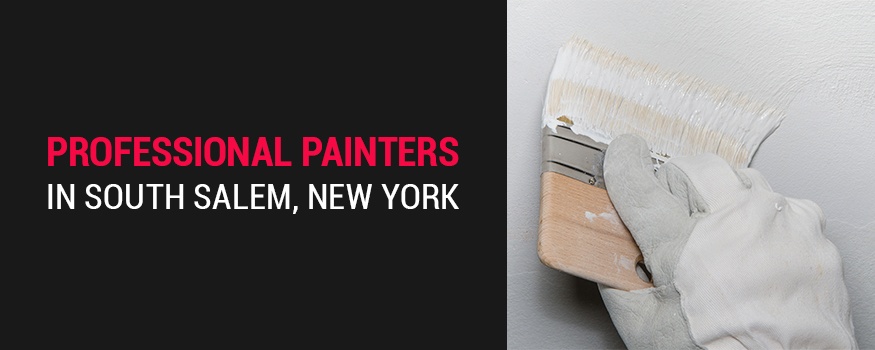 If you want to update your home's color in Westchester County, New York, consider investing in professional painting services from Shoreline Painting. We seek to help enhance your home's curb appeal and restore your contentment with your living space. Learn why you should trust us as your painting contractor in South Salem.
House Painting Services in South Salem
We offer the following services to improve the visual appeal of your indoor or outdoor property: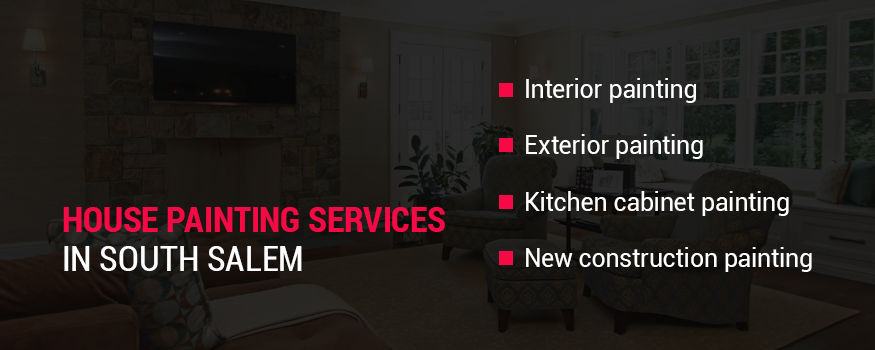 The Specialty Services We Offer
If you'd like to update your home in more ways than painting, consider some of the other services we provide:
Why You Should Hire Our Professional Painters at Shoreline Painting
Instead of taking on this demanding home improvement project yourself, consider hiring Shoreline Painting, a professional painting company that serves South Salem. When you invest in our services, you'll save time and enhance your property's overall worth. Some of the benefits of having a professional painter update your house's color include:
What to Expect When We Paint Your Home
As a painting company in South Salem, we provide the equipment and clean up after ourselves each time, so you don't have to worry about anything when we're at your house. Here is what you can expect if you choose our services:
At the end of every workday, we clean up our drop cloths and remove any debris from your living space, so the only evidence that we were there is the new color on your walls or siding. We also have a supervisor on site who can address any questions or concerns you may have.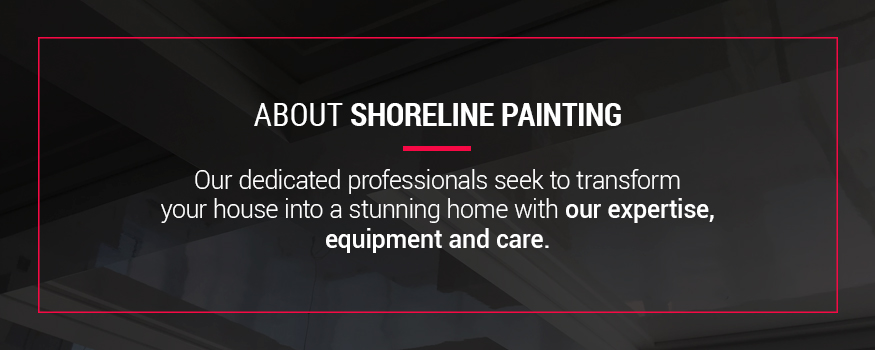 About Shoreline Painting
Shoreline Painting has been a family-owned business for more than 35 years. Our dedicated professionals seek to transform your house into a stunning home with our expertise, equipment and care. As a result, our customers write such positive testimonials about us and request our services again. To see our professional results for yourself, you can review our portfolio of past projects.
Fine Paints of Europe is a brand of eco-friendly, long-lasting colors, finishes and varnishes to provide a unique and breathtaking appearance for your home. As a Fine Paints of Europe Certified Master Painter, we only use the best paint quality for our customers.
Contact Shoreline Painting for a Free Estimate
Shoreline Painting is available to help you update the appearance of your indoor or outdoor property. For information about scheduling your free estimate, you may contact us online or call 203-302-1086.