July 20, 2023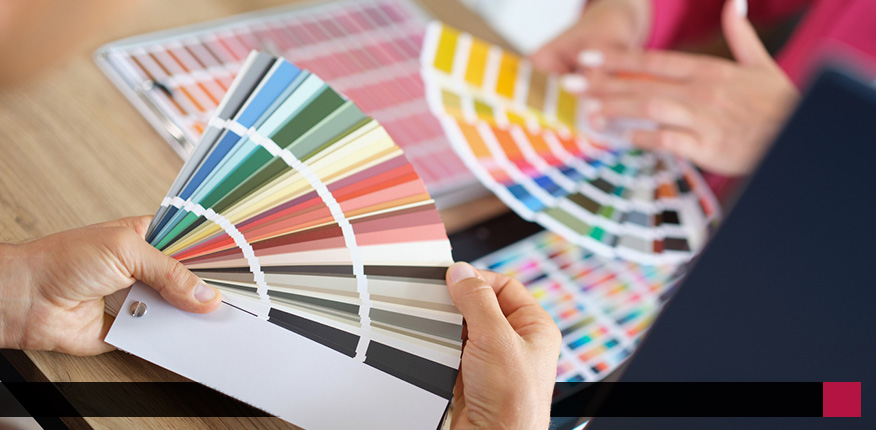 When working on a home improvement project, deciding on which colors to use in various rooms can be both fun and daunting. You may feel pressure to get it perfect so you can execute the exact style you have in mind. If you find yourself overwhelmed with the decisions involved, paint color consulting is the ideal solution.
What Is Color Consulting?
Color consulting is a process whereby a color consultant provides expert advice based on trends, color psychology and color theory. In the case of home design, a color expert can advise you on which color paints to use for particular rooms and how they work with your furnishings and decor to create your desired look.
Benefits of Working With a Color Expert
Finding the right colors for your home and combining them well can be challenging, especially when you have no idea where to start. Working with a paint color advisor can be beneficial in the following ways:
Understands Trends and Classics
A color expert can help you incorporate the latest trends, timeless classics or elements of both into the design of your space. If you're painting your home before selling, knowing which colors are currently trendy can be useful for attracting potential buyers. Following color trends can also be a great way to keep your home apace with the times.
Classic color paints are suitable for creating a familiar and timeless look. A paint color advisor will give you insight into the best ways to use these colors to elevate your space.
Knows Different Paint Products
A significant part of paint color consulting is knowing the various paint options available and how they look when applied. When you work with a color consultant, you will have knowledge that goes beyond color selection. They will also advise you on the types of paints to use to achieve your design goals.
Helps Tie Everything Together
Whether you already have a vision or need help choosing the right colors for your ideal style, a paint color advisor ensures that everything works well together. They will look at your preferred color scheme, personal style, and decor and offer suggestions on how to combine different elements to find the perfect balance.
Start Designing Your Space With Shoreline Painting
Whether you're working on the interior or exterior, our expert color consultants will assist you in finding the right colors for your home. We have decades of experience working with paint and providing outstanding design solutions. You can trust our color consultants to help you find paints that perfectly complement your property and your personal style.
Learn more about our color consulting services today, or reach out to our team with any questions.
Recent Posts