Best Residential Painters & Contractors in Fairfield County, CT
A quick Google search will yield hundreds of options for painters in Fairfield County, CT. So how can you really be sure which is the best choice for your interior or exterior house painting needs? Certainly, price is an important consideration. But you also want to be sure you are selecting professional painters with a proven track record of success.
For more than 35 years, homeowners throughout Fairfield County have put their faith in Shoreline Painting & Drywall, Inc. when searching for a paint contractor. Our focus on providing quality workmanship at fair prices and treating our customers — and their homes — with respect has made a top choice of residential property owners in the following Fairfield County cities:
Contact Fairfield's Best Painters
The fact that so many homeowners in these and surrounding towns have used our expert interior and exterior painting services again and again is a testament to our quality and affordability.
Professional Home Painting Services in Fairfield County
Shoreline Painting is fully bonded, licensed and insured and has earned the distinction of being a Fine Paints of Europe Master Certified Painter. Fine Paints of Europe is known as one of the leading luxury paint brands — the Certified Painter designation is reserved only for those contractors who have met their highest standards for character and quality work. Certified Painters are also required to complete training on the proper application techniques for their products.
Excellent products demand excellent painters, and with Shoreline Painting you can be certain you're getting a world-class experience no matter which brand of paint we use on your home.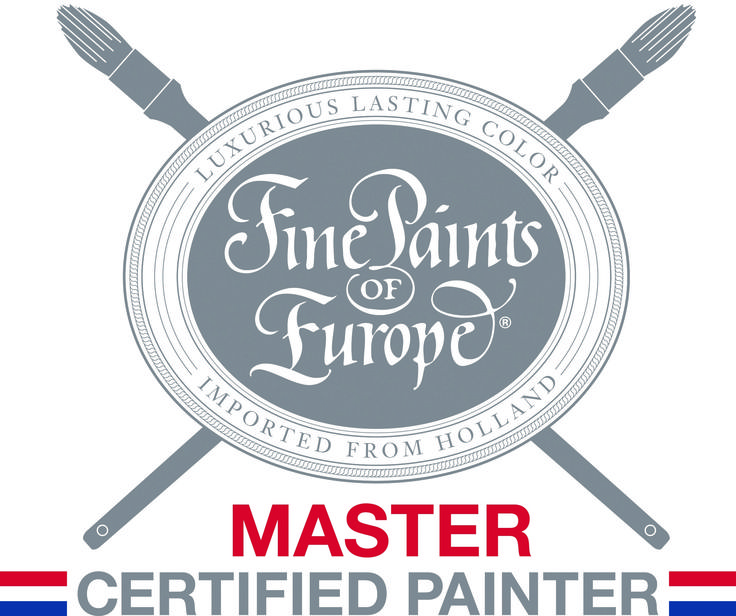 Scheduling Interior Painting Services with Shoreline Painting & Drywall
Have you been avoiding painting the interior of your home because you don't want to go through the hassle of moving furniture, putting down drop cloths or generally making your house a mess? Let our team of experienced interior painters remove the burden from your shoulders.
We use high-quality Benjamin Moore and other products to transform your drab, dreary interior into a beautiful home. Just as importantly, we work quickly and efficiently — we even take the time to do a thorough cleanup at the end of each day. Best of all, you can leave all of the "heavy lifting" to our professional painters! We also specialize in kitchen cabinet refinishing.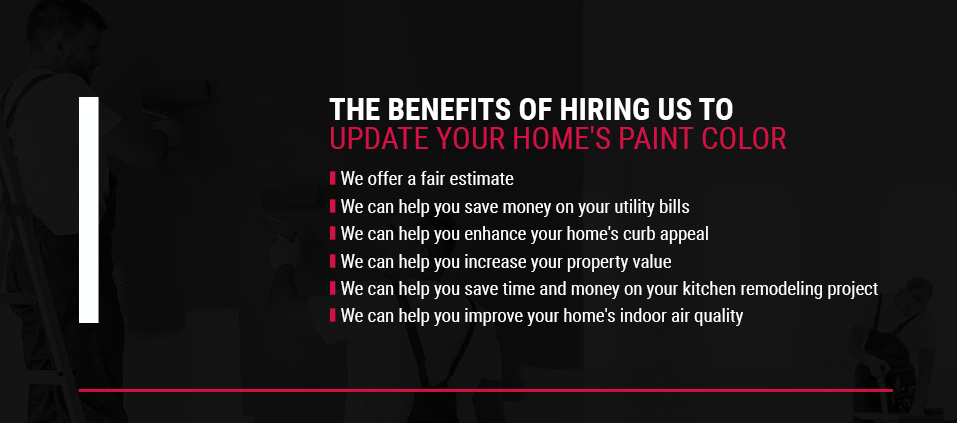 Hire Professional Interior Painters
Kitchen Cabinet Painting & Refinishing Experts
Kitchen cabinet refinishing is an excellent alternative to removing your existing cabinets and installing new ones. When you work with experts from Shoreline Painting, you can enjoy the perks of having a new look in your kitchen without the hassle of replacing your kitchen cabinets. As a Fine Paints of Europe Master certified painter in Fairfield County, CT, we offer premier-quality paints and finishes that will completely transform your kitchen.
We work closely with you throughout the project, helping you select the right paint, finish and texture to achieve your desired look. Our expert painters use advanced techniques and refinishing processes to produce long-lasting results. We will also clean and polish the hardware and add a new finish depending on your requests. Our expert team goes above and beyond to provide you with a kitchen upgrade you will love.
Shoreline's Fairfield County Exterior Painters Are Second-to-None
The harsh Connecticut climate can be disastrous on a home's exterior. You need a painter who has been dealing with the often severe Fairfield County, CT weather for more than three decades. We can recommend the ideal paint or coating for your exterior surfaces, whether they're stucco, brick, cedar shakes or clapboard siding. In addition to looking great, your home will also be well-protected against rain, sun, snow and the sun's harsh UV rays. Our time-tested exterior painting process ensures a finished product that will make your home the highlight of the neighborhood.
Fairfield County New Construction Painting Services
Fairfield County has an abundance of captivating natural scenery and great places to build new homes. When you're working on a new construction and find yourself looking for professional painters in Fairfield, CT, turn to Shoreline Painting. We have a team of licensed and insured painters who are skilled at completing both interior and exterior paint jobs. With our new construction painting services, we can deliver a quality finish worthy of any new home.
Get The Best Paint Finishes Available
Transform Your Garage Floor With New Epoxy Coating
Painting your garage floor is a great way to improve the look and feel of the space. At Shoreline Painting, we can enhance a dull concrete floor with a fresh new epoxy coating. You can customize this coating to match your personal style.
Besides improving the garage door's appearance, an epoxy coating offers benefits including moisture and scratch resistance, easy cleaning and waterproofing. The coating also acts as a seal that fills existing cracks in the surface and prevents the formation of new ones. The epoxy coating does not stain, collect dust or get damaged by tire marks. When our painters apply an epoxy coating to your garage floors, you'll see an immediate and long-term benefit from its durability and attractive appearance.
See What Others Are Saying About Us
When it comes to our painting services in Fairfield County, the quality of our work speaks for itself. At Shoreline Painting, we always prioritize exceptional service and customer satisfaction, regardless of the size of the painting job. Browse through our customer testimonials to see what others are saying about Shoreline Painting. Like Eileen from Greenwich, who writes that "the paint job is beyond exceptional. Every room is gorgeous and meticulously done." Ellen from Weston praises our crew, who were "so professional and most courteous."
If you want to view over 1,000 samples of our completed projects, consider looking through our portfolio. We've completed multimillion-dollar, multi-year projects for some of Fairfield County's most prestigious addresses. We've also completed simple touch-up jobs for customers on a budget who simply want their home to look as nice as possible. At Shoreline Painting, our goal is to treat everyone we work for with the same amount of respect and consideration. In doing so, we create customers for life.
Contact Shoreline Painting for a Free, No-Obligation House Painting Estimate
Shoreline Painting is proud to be a family-owned and operated company with a solid reputation for quality, expertise and integrity throughout Fairfield County. We're also proud of the fact that much of our business is generated by repeat customers. We're fully bonded, licensed and insured, and we have earned the distinction of being a Fine Paints of Europe Master Certified Painter.
Don't settle for second best when it comes to something as important as painting the interior or exterior of your home. For a free estimate, call the interior and exterior painters in Fairfield, CT, at 203-302-1086, or fill out and submit our convenient online contact form.
We also offer commercial painting, new construction painting and interior/exterior home maintenance in the Fairfield County area.
Fairfield County, CT
Residential & Commercial Painting Service Contractors
Professional Expertise from Shoreline Painting
There's no better way to turn heads and boost home value than with a newly painted home. If you're looking for the best painting services available, please contact us today.