Best Home Painters in Fairfield County, CT
A quick Google search will yield hundreds of options for a painter in Fairfield County, CT. So how can you really be sure which is the best choice for your interior or exterior house painting needs? Certainly, price is an important consideration. But you also want to be sure you are selecting professional painters with a proven track record of success.
For more than 35 years, homeowners throughout Fairfield County have put their faith in Shoreline Painting & Drywall, Inc. when searching for a painter. Our focus on providing quality workmanship at fair prices and treating our customers — and their homes — with respect has made a top choice of residential property owners in the following Fairfield County cities:
The fact that so many homeowners in these and surrounding towns have used our expert interior and exterior painting services again and again is a testament to our quality and affordability.
Scheduling Interior Painting Services in Fairfield County
Have you been avoiding painting the interior of your home because you don't want to go through the hassle of moving furniture, putting down drop cloths or generally making your house a mess? Let our team of experienced interior painters remove the burden from your shoulders.
We use high-quality Benjamin Moore and other products to transform your drab, dreary interior into a beautiful home. Just as importantly, we work quickly and efficiently — we even take the time to do a thorough cleanup at the end of each day. Best of all, you can leave all of the "heavy lifting" to our professional painters! We also specialize in kitchen cabinet refinishing.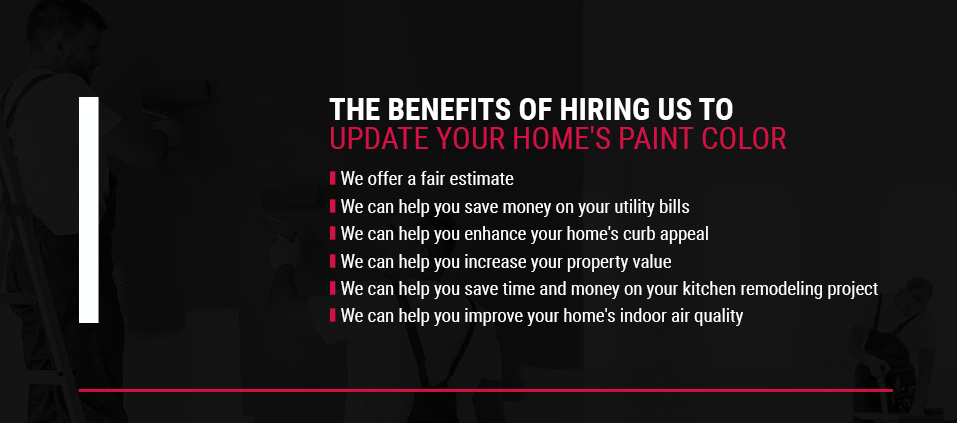 Our Fairfield County Exterior Painters Are Second-to-None
The harsh Connecticut climate can be disastrous on a home's exterior. You need a painter who has been dealing with the often severe Fairfield County, CT weather for more than three decades. We can recommend the ideal paint or coating for your exterior surfaces, whether they're stucco, brick, cedar shakes or clapboard siding. In addition to looking great, your home will also be well-protected against rain, sun, snow and the sun's harsh UV rays. Our time-tested exterior painting process ensures a finished product that will make your home the highlight of the neighborhood.
Professional Home Painting Services in Fairfield County
Shoreline Painting is fully bonded, licensed and insured and has earned the distinction of being a Fine Paints of Europe Master Certified Painter. Fine Paints of Europe is known as one of the leading luxury paint brands — the Certified Painter designation is reserved only for those contractors who have met their highest standards for character and quality work. Certified Painters are also required to complete training on the proper application techniques for their products.
Excellent products demand excellent painters, and with Shoreline Painting you can be certain you're getting a world-class experience no matter which brand of paint we use on your home.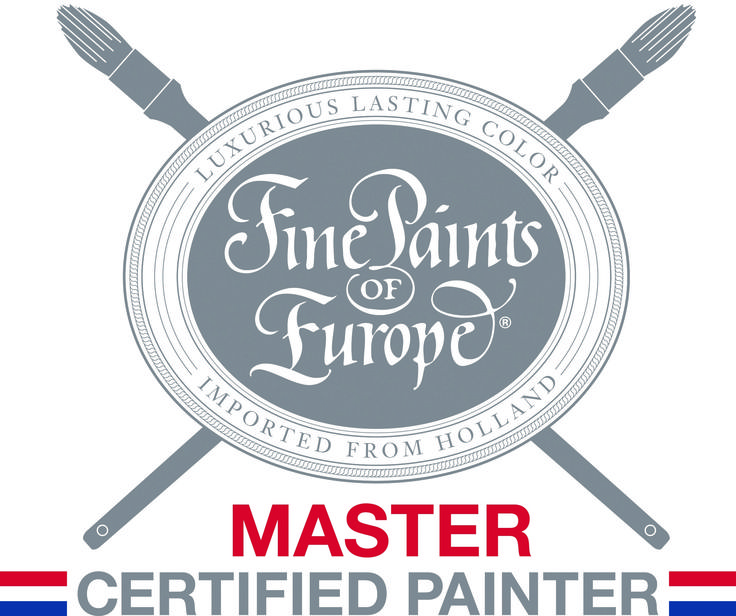 See What Others Are Saying About Us
You don't have to take our word that we're the best exterior and interior home painting specialists in Fairfield County. Be sure to visit our Testimonials page to see what your friends and neighbors in Fairfield County are saying about their experience. Like Eileen from Greenwich, who writes that "the paint job is beyond exceptional. Every room is gorgeous and meticulously done." Ellen from Weston praises our crew, who were "so professional and most courteous."
We've completed multimillion-dollar, multi-year projects for some of Fairfield County's most prestigious addresses. We've also completed simple touch-up jobs for customers on a budget who simply want their home to look as nice as possible. At Shoreline Painting, our goal is to treat everyone we work for with the same amount of respect and consideration. In doing so, we create customers for life.
Contact Shoreline Painting for a Free, No-Obligation House Painting Estimate
Shoreline Painting is proud to be a family-owned and operated company with a solid reputation for quality, expertise and integrity throughout Fairfield County. We're also proud of the fact that much of our business is generated by repeat customers. We're fully bonded, licensed and insured, and we have earned the distinction of being a Fine Paints of Europe Master Certified Painter.
Don't settle for second best when it comes to something as important as painting the interior or exterior of your home. For a free estimate, call the best painters in Fairfield County at 203-302-1086, or fill out and submit our convenient online contact form.
We also offer commercial painting, new construction painting and interior/exterior home maintenance in the Fairfield County area.
Fairfield County, CT
Interior & Exterior Home Painting Services
Professional Expertise from Shoreline Painting
There's no better way to turn heads and boost home value than with a newly painted home. If you're looking for professional interior and exterior painting services please contact us today.