Professional Painters in Rye Brook, NY
With countless contracting companies located in New York and Connecticut, it can be a challenge to sort through painter prospects. Let us make it easy for you — look no further than the trusted professionals at Shoreline Painting & Drywall, Inc. for your upcoming paint projects.
Why choose Shoreline Painting? In addition to the testimonies of hundreds of thrilled homeowners, our portfolio of gorgeous projects speaks for itself. We've earned the respect of clients and industry peers alike as a Fine Paints of Europe Certified MASTER Painter.
Our Rye Brook painting contractors have provided more than 35 years of superior color consultation and painting services for:
Home interiors

Home exteriors

Cabinet refinishing

New construction

Commercial painting 
Explore our services and discover why our quality, expertise and integrity make us the best professional painting company choice in Fairfield County, Westchester County and beyond.
Our Rye Brook Interior Painting Services Are Second to None
For as long as humanity has created dwellings with interior spaces, people have used color and texture to personalize and decorate the walls in which they live. A freshly painted interior can absolutely transform your space. We offer virtually unlimited hues to bring your ideas to life in an expertly crafted way using the finest quality formulas.
Transform your lackluster library into a jewel-toned scholarly sanctuary. Convert your dark, cave-like basement into a light and airy entertainment space. With hundreds of interior upgrades completed to perfection, our house painting services can elevate your walls and ceilings like no other.
Superior Kitchen Cabinet Painting Services in Coastal CT and NY 
You use this area to watch Grandma teach new generations her famous meatloaf recipe and decorate sugar cookies with your kids. Kitchens are so much more than simply a place to cook food — time-honored traditions and priceless memories are made here, generation after generation. You've poured a lot of love into your kitchen, so you deserve to feel joy every time you walk into the heart of your home.
A luxury kitchen increases home value more than any other room in a home, so upgrading the kitchen is both good for your hungry soul and provides a great return on investment. From deep apron sinks to quartz countertops, glass tile backsplash to magnificent lighting, creating the kitchen of your dreams isn't complete without the number one ingredient — magazine-worthy cabinets.
Ripping out old and installing new cabinets adds extra time and expense to your renovation plans. Shoreline Painting offers an eco-friendly alternative by reusing instead of replacing, turning your existing cabinetry into a masterpiece. We can take your cabinets from "blah" to jaw-dropping with our detailed refinishing approach:
Determining the best color and finish for your home's design and aesthetic

Stripping off old finishes, taking care not to damage the existing cabinetry

Removing and polishing old hardware to preserve its historical integrity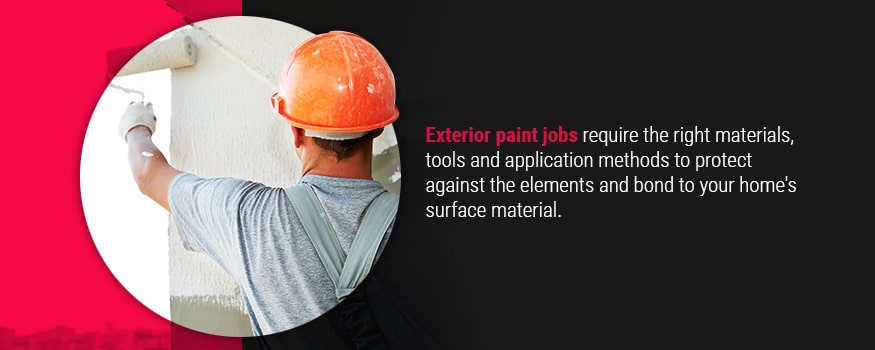 Expert Exterior Painting Services in Rye Brook and Beyond
We've all seen worn down home exteriors — paint peeling from brick, chipped siding and finishes that fade in just a few years. These facades aren't the most attractive, so it's no surprise that an exterior makeover done the right way will help you sell your home when it's time to move. Exterior paint jobs require the right materials, tools and application methods to protect against the elements and bond to your home's surface material. 
We use superior stains and paints that are:
Durable

Mildew and mold resistant

UV (ultraviolet) protective

Environmentally friendly
For outdoor architectural coatings, Shoreline Painting has you covered — literally. Our painters have the experience and education to select the best formulas for your home exterior surfaces, whether it's brick, stucco, wood or metal.
What Sets Our Shoreline Painting Process Apart?
Your time is limited and precious. After a long work week, the last thing you want to do is spend what little free time you have preparing and painting your home. Let the experienced paint professionals at Shoreline Painting handle all preparation and painting work so you can relax, spend time with loved ones and continue to enjoy your downtime.
We treat your home like our own from beginning to end. We have a time-tested process to protect your furnishings, smooth the surfaces to ensure a perfect paint finish and clean away our materials like we were never there — leaving you with a completely stress-free paint treatment you can enjoy for years to come.
Highest Quality Preparation and Process From Start to Finish
We approach every project as a unique experience and adjust our process to ensure we accommodate all factors to provide the best finish possible. Our general work procedures include the following:
We take the time to evaluate the space: 

We have the experience to review to-be-painted areas to help you select the best primers, finishes and paint formulas with your family's health and surface use in mind. Our specialists choose optimal primers, paints and stains for the surface to resist mildew, mold and UV radiation.

We protect your property:

 We take paint preparation very

 

seriously. Our team carefully prepares all finished surfaces before work commencing. We cover furniture and carpets, lay paper over floors, tape around windows and trim, protect hardware, wrap exposed plumbing and more — when we say we'll protect all your finishes and furnishings, we mean it.

Leadership is present on-site at all times: 

We supervise so you don't have to. For the entire duration of the project, a job site supervisor, general manager and crew leader will remain at your home with our painters during working hours, ensuring the highest standards of safety, professionalism and precision are upheld at all times.

We prime, sand and remove all imperfections before paint: 

All walls, trim, cabinetry and millwork undergo multiple passes of primer, spackling, caulking, sanding and review to remove nail holes and imperfections to create a smooth foundation before

 

topcoats of paint are applied. Our experts know a flawless finish starts with a perfect base, and we've got the system to fulfill any finish from a modern matte to a mirror-like high gloss shine.

We use the highest quality primers, paints and stains: 

Excellent projects demand excellent paint formulas. We understand some painting jobs require specialty finishes and the highest level of care. Shoreline Painting is proud to offer highly pigmented, durable, superior quality paint by Fine Paints of Europe, one of the world's leading luxury paint brands. 

We prevent particulate interference with your finish: 

Our experts wipe down and clean all surfaces with denatured alcohol to white-glove-worthy standards to prevent any surface dust in finishing coats. Our attention to detail means we nail a pristine finish for your home every time. 

Our cleanliness standard is top-notch: 

Our painters leave the site clean every day. Project costs include the removal and thorough cleaning of all debris, materials and coverings — when we complete painting, the only thing you have to do is enjoy your finished space!
Choose Top-Rated Master Painters to Bring Your Magnificent Spaces to Life
For more than 30 years, the legendary Dutch painting company Fine Paints of Europe has provided some of the world's highest quality paints. This paint powerhouse is revered for its beautiful, long-lasting oil-based marine-grade finishes and odorless, faster-drying acrylic options — and we're honored to bring these unique formulas to your home.
When you need an important job done right, you turn to the experts. As a world-recognized industry leader, Shoreline Painting & Drywall, Inc. is proud to be a recognized Fine Paints of Europe Certified MASTER Painter, counted among an elite list of highly trained, certified professionals known for the expert craftsmanship and application of Fine Paints of Europe's products.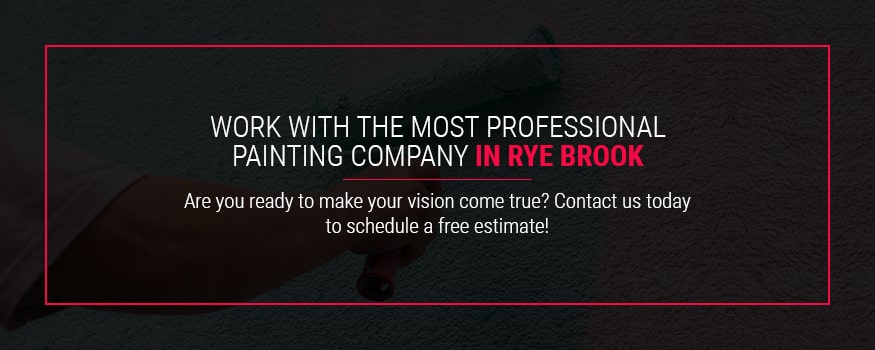 Work With the Most Professional Painting Company in Rye Brook
Our family-owned and -operated company has partnered with homeowners throughout New York, Connecticut and Rhode Island to transform their homes into works of art since 1975. Shoreline Painting has the experience and qualifications to create the paint job of your dreams:
Decades of experience

Fully licensed, bonded and insured painters

Fine Paints of Europe Certified MASTER Painter distinction

70+ specialized painters with extensive technical training on complex finishes

Proven mastery of beautiful paint applications

Hundreds of references from 

satisfied homeowners
From multimillion-dollar, multi-year jobs to simple touch-up projects, we treat every customer and project with first-class craftsmanship and respect — and as a result, we create happy customers for life. 
Are you ready to make your vision come true? Contact us today to schedule a free estimate!