The Best Interior and Exterior Painting in Rye, NY
Something as important as the appearance of your home should never be left to chance. If you live in Rye, NY, painting contractors with a proven track record of delivering superior results at fair prices are not far away. Located just up I-95 in Stamford, CT, Shoreline Painting & Drywall, Inc. has been providing top-notch interior and exterior eco-friendly house painting services to homeowners in Westchester County for more than 35 years. We're fast, we're efficient, and we're dependable — and we stand behind our work.
Exterior Painting Services in Rye, NY
Painting the outside of your home can improve its appearance without the huge expense of a major renovation project. Our well-trained, highly skilled Rye, NY home painters understand how to transform a drab, dreary exterior into a beautiful home offering substantial curb appeal. Regardless of architectural design, lighting angle or surface type, we will apply the ideal environmentally friendly paint or coating that will bring out the best in your home. You'll also enjoy maximum protection against the elements.
Interior Home Painting Services in Rye, NY
Exceptional interior house painting requires the precise application of a variety of essential techniques. All too often, an unqualified painter does not ensure these techniques are applied appropriately or they are completely ignored, resulting in poor workmanship. The professional painters at Shoreline Painting have been thoroughly trained on the most innovative interior painting techniques in the industry. Our interior painters are also closely supervised by our experienced management team to ensure the best possible results. Your painter will make every effort to keep your property as neat and clean as possible from the beginning of your project until the last brush stroke has been applied. Most of all, you'll be proud to show off your freshly painted interior!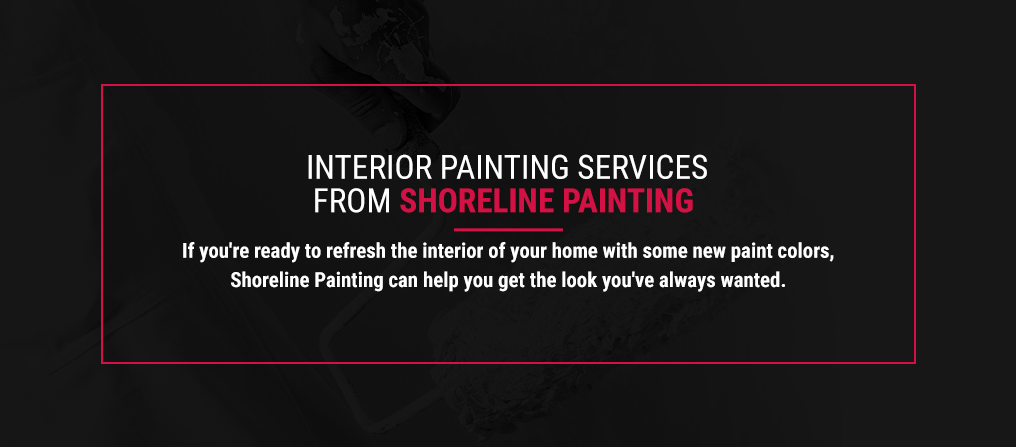 Shoreline Painting For Your Home Painting Needs in Rye
Some painting contractors in Rye, NY treat their customers like a number. At Shoreline Painting, we're a family-owned and operated company that understands the value of delivering personalized service. We work hard to establish mutually beneficial relationships with all of our customers, regardless of project size or scope. Perhaps that's why so much of our business comes from repeat customers.
We're also a fully bonded, licensed and insured contractor who has completed more than 1,000 successful interior and exterior painting projects throughout Westchester and Fairfield (CT) Counties. To see examples of our stunning work, take a look at our extensive project portfolio. To see what some of our many satisfied customers have to say about our painting services, please view our customer testimonials.
Quality Painting Services With Meaningful Partnerships In Rye, NY
In addition to our demonstrable record of success and customer satisfaction, we're also a Fine Paints of Europe Master Certified Painter. What does this mean for homeowners in Rye? It means we've earned the respect of those in our industry, including the long-term suppliers who have independently nominated us for this certification.
It also means we undergo training to better understand the products we work with and how to best apply them to your home. Most importantly, it means we are committed to offering excellent work at a price that's right for your budget.
Whether or not we use a Fine Paints of Europe product on your home, our status as a Certified Painter for the well-known luxury brand makes us a name to trust with all your interior and exterior painting needs.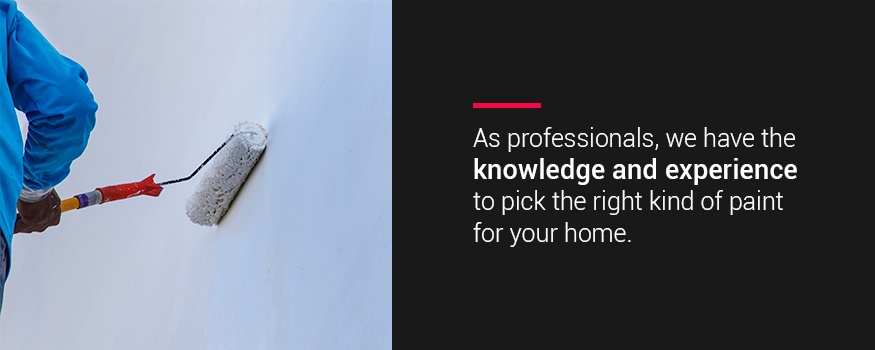 Transparent Pricing, Excellent Communication
You'll see the difference in working with Shoreline Painting from your initial consultation with one of our team members onwards. We will assess your painting needs and put together a detailed estimate outlining all the work that needs to be done and the associated costs. If you have any questions at all during the process, a manager will be on hand to answer them for you right away.
In everything we do, our goal is to provide value, transparency and superior customer satisfaction. It's this commitment that has made us one of the leading interior and exterior painting contractors for Rye, NY and beyond.
Get a Free Rye, NY House Painting Estimate Today!
Whether you need to improve the interior or exterior of your Rye, NY home, the professional painters at Shoreline Painting & Drywall, Inc. will exceed your expectations. For a free estimate, give us a call at 203-302-1086, or fill out and submit our convenient online contact form.
We also serve Scarsdale, Bedford, Pound Ridge, Chappaqua and surrounding areas.
Home Painting Services in Rye, NY
Professional Expertise from Shoreline Painting
There's no better way to turn heads and boost home value than with a newly painted interior and exterior. If you're looking for professional painting services please contact us today.
Westchester County Locations: