Call the Professional Painters in Chappaqua, NY
Finding a reliable painting contractor in Chappaqua, NY can be a challenge. With so many choices available, it can be difficult to determine which painter you can really trust. For more than 35 years, homeowners in Chappaqua and all of Westchester County have turned to the experts at Shoreline Painting & Drywall, Inc. for their interior and exterior painting needs. We'll get the job done quickly, efficiently and at a price you can afford. You can truly count on your Shoreline painter to provide superior service and results.
The Best Exterior Painting Services for Chappaqua, NY
Exterior house painting is a relatively inexpensive home improvement that can quickly change the look of your home for the better. Our accomplished exterior painters will take the time to do the job right — we approach every project as if we were painting our own homes! You'll be proud at what you see each time you pull into your driveway. Professional exterior painting doesn't just provide cosmetic benefits — we use high-quality, eco-friendly paints and coatings that will also protect your home against the elements.
Interior House Painting To Transform the Inside of Your Chappaqua, NY Home
Your home should be an oasis where you can enjoy time with your family and escape the pressures of everyday life. Dull, dingy paint can make your home environment much less hospitable. Trust our experienced Chappaqua, NY interior painters to create an entirely new look that will turn your home into the beautiful and relaxing sanctuary you desire. You'll also be excited to invite people over to show off your fantastic new home.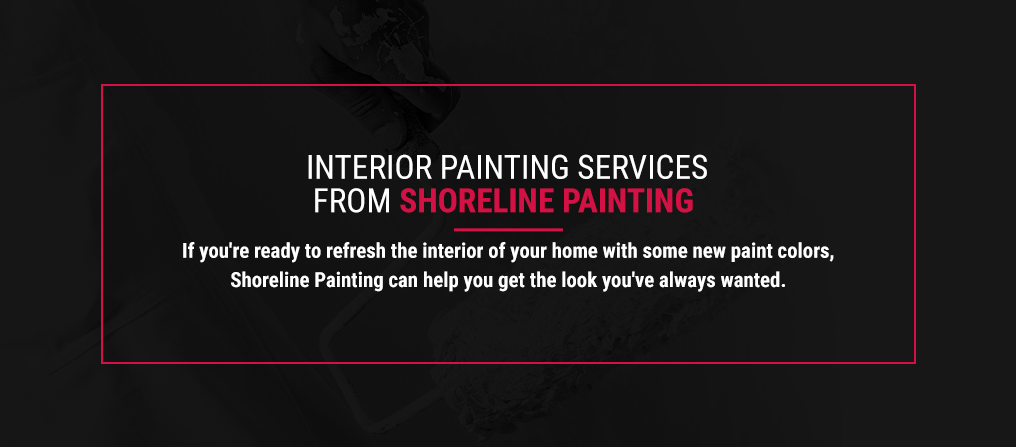 Who Is Shoreline Painting & Drywall, Inc.?
Located just 20 minutes away in Stamford, CT, Shoreline Painting is a family-owned and operated company proudly serving all of Westchester County. Our highly skilled painters use only the finest, environmentally friendly materials and follow a carefully developed process that delivers consistent results. All work is supervised by our structured management team to ensure your project remains on track and is completed to your satisfaction. We're also a fully bonded, licensed and insured painting contractor, as well as a Fine Paints of Europe Master Certified Painter.
Shoreline Painting for Service You Can Trust in Chappaqua
Chappaqua residents looking for a qualified painter can count on Shoreline Painting for great service and excellent results. Our status as a Fine Paints of Europe Master Certified Painter speaks to our longstanding reputation in the communities we serve.
To become certified, we were first nominated by a supplier who has worked with us for a minimum of five years. Then, we completed extensive training covering the brand's product line and recommended application techniques. Finally, we were required to formally commit to delivering service that meets the company's high standards for quality and value.
What does this mean for our customers? Even if we don't use a Fine Paints of Europe product on your home, our reputation is important. We recognize the importance of developing long-lasting relationships with customers throughout Westchester County. We'll go out of our way to ensure we get any job done in a manner that respects your time, your property and your budget.
Make Shoreline Painting your first choice for all exterior and interior painting work in Chappaqua and beyond. Ready to get started? One of our knowledgeable representatives will be happy to go over your options and put together a detailed estimate and project outline.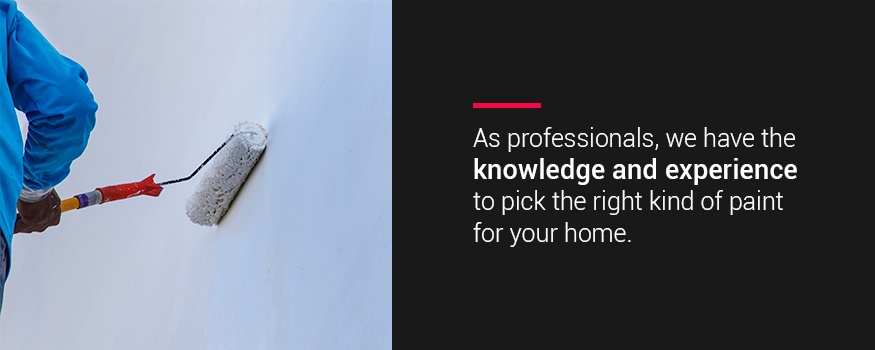 Satisfied Customers Choose Our Chappaqua, NY Painters Again and Again
What do most successful businesses have in common? It's the fact that their customers choose to use their products and services over and over. Most of our exterior and interior painting business comes from repeat customers who are extremely satisfied with our work. They also don't hesitate to refer us to their family, friends and neighbors. We encourage you to contact us for referrals from customers located in your neighborhood.
To see examples of many of our more than 1,000 projects, please view our portfolio.
Contact Us for a Free Estimate Today!
Learn more about how the expert house painters at Shoreline Painting & Drywall, Inc. can give you the beautiful home of your dreams. Contact us for your free home painting estimate today. Just give us a call at 203-302-1086, or fill out and submit our convenient online contact form.
We also serve residents in Scarsdale, Rye, Pound Ridge, Bedford and surrounding areas.
Home Painting Services in Chappaqua, NY
Professional Expertise from Shoreline Painting
There's no better way to turn heads and boost home value than with a newly painted interior and exterior. If you're looking for professional painting services please contact us today.
Westchester County Locations: