Accomplished Bedford, NY Home Painters
You realize the time has come to paint your Bedford, NY home. But the thought of digging out your ladder, tarps, brushes, rollers and other painting accessories from your garage and spending hour after hour on this tedious chore is enough to make you cringe. The good news is that there's a better, easier way — hiring a professional painter. Just call the professional painters at Shoreline Painting & Drywall instead! For more than 35 years, our highly skilled interior and exterior painters have been transforming residences into world-class home showcases — and we can do the same for your home, too!
The Best Interior Painters for Bedford, NY
Whether it's the bathroom, kitchen, family room, bedroom or any other area, cracked, wall scuffs and faded paint can detract from the beauty and comfort of a home. Our capable interior painting team understands what it takes to put the luster back into any room of your home. We use only high-quality, environmentally friendly products to provide you with the perfect look-and-feel you've always wanted. And with our exclusive color-matching services, you can be sure you're selecting the ideal color for your décor. You can always count on our courteous and efficient interior house painting professionals to treat your property with respect.
Exterior House Painting Services in Bedford, NY
The past few New York winters have been particularly harsh — and that's probably taken a toll on the outside of your home. That relentless summer sun can also cause your home's paint to fade over time. Not happy with the condition of your home's paint job? Our painters can remedy the situation quickly and efficiently. We'll help you select the right eco-friendly paint or stain to maximize your home's curb appeal. It will also provide superior protection against the elements. You'll be pleased with our well-executed and closely supervised exterior painting process, which produces consistent results and minimizes waste.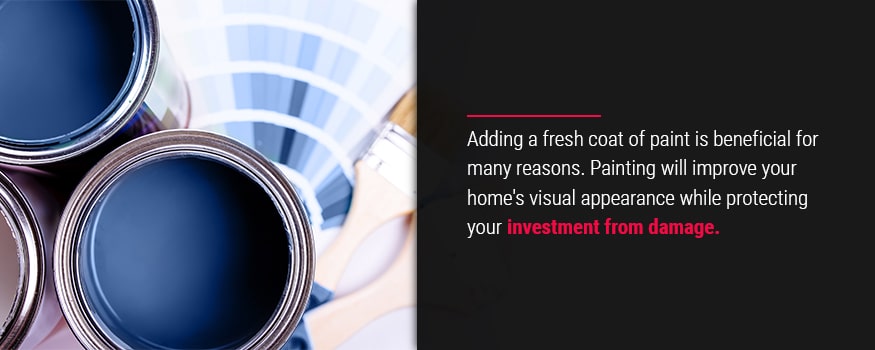 Full-Service Partner for Indoor and Outdoor Painting in Bedford
Shoreline Painting has been providing interior and exterior painting in Bedford, NY and beyond since 1975. We have a longstanding reputation as one of the most professional painting contractors in our area. This is recognized by our status as a Fine Paints of Europe Master Certified Painter.
Fine Paints of Europe, one of leading luxury paint manufacturers, awards Certified status only to painters that have maintained relationships with their suppliers for five years or longer. Certified Painters must also undergo training to better understand the brand's products and make a commitment to delivering world-class service and value.
When you're looking for a painter, achievements such as these speak to a company's reputation and history of success. In addition to being a Fine Paints of Europe Master Certified Painter, we're also fully licensed, bonded and insured to perform any interior or exterior painting work in Bedford and throughout NY. This ensures there won't be any liability or building code concerns with the work we do.
We believe our reputation for excellence and our thousands of satisfied customers speak for themselves. Choose us for any big or small house painting job and see for yourself the benefits of working with Bedford's painting pros.
Quality Interior and Exterior Home Painting Results
If you're like most people, once you find a product or service provider that offers high quality and fair prices, you're more likely to come back. This holds true with painting contractors — we're proud of the fact that most of our business is generated by repeat customers who don't hesitate to contact us whenever they need reliable exterior or interior painting services. They also recommend us to their family and friends. At Shoreline Painting, we believe that by adhering to our core values of quality, expertise and integrity, we will always do right by our customers.
To see what our many satisfied customers have to say about our painting services and painters, please review our customer testimonials. To view examples of our many successfully completed projects, check out our portfolio. And we'll be happy to furnish references from homeowners in the Bedford, NY area upon request.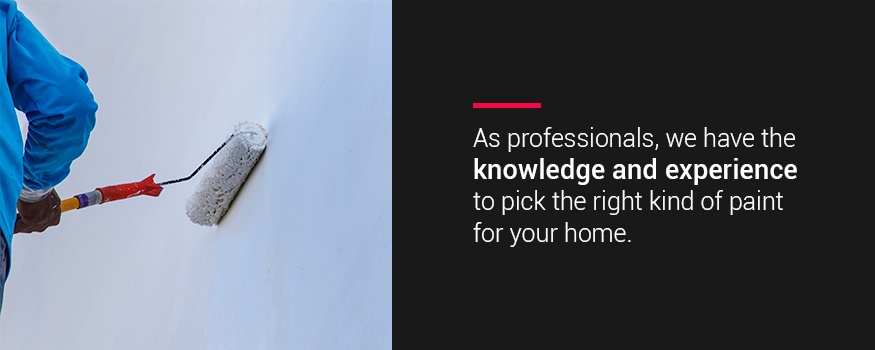 Contact Us for a Free Estimate
Contact our expert Bedford, NY house painters for a free estimate today! Give us a call at 203-302-1086, or fill out and submit our convenient online contact form.
We also serve Scarsdale, Rye, Pound Ridge, Chappaqua and surrounding areas.
Home Painting Services in Bedford, NY
Professional Expertise from Shoreline Painting
There's no better way to turn heads and boost home value than with a newly painted interior and exterior. If you're looking for professional painting services please contact us today.
Westchester County Locations: