Testimonials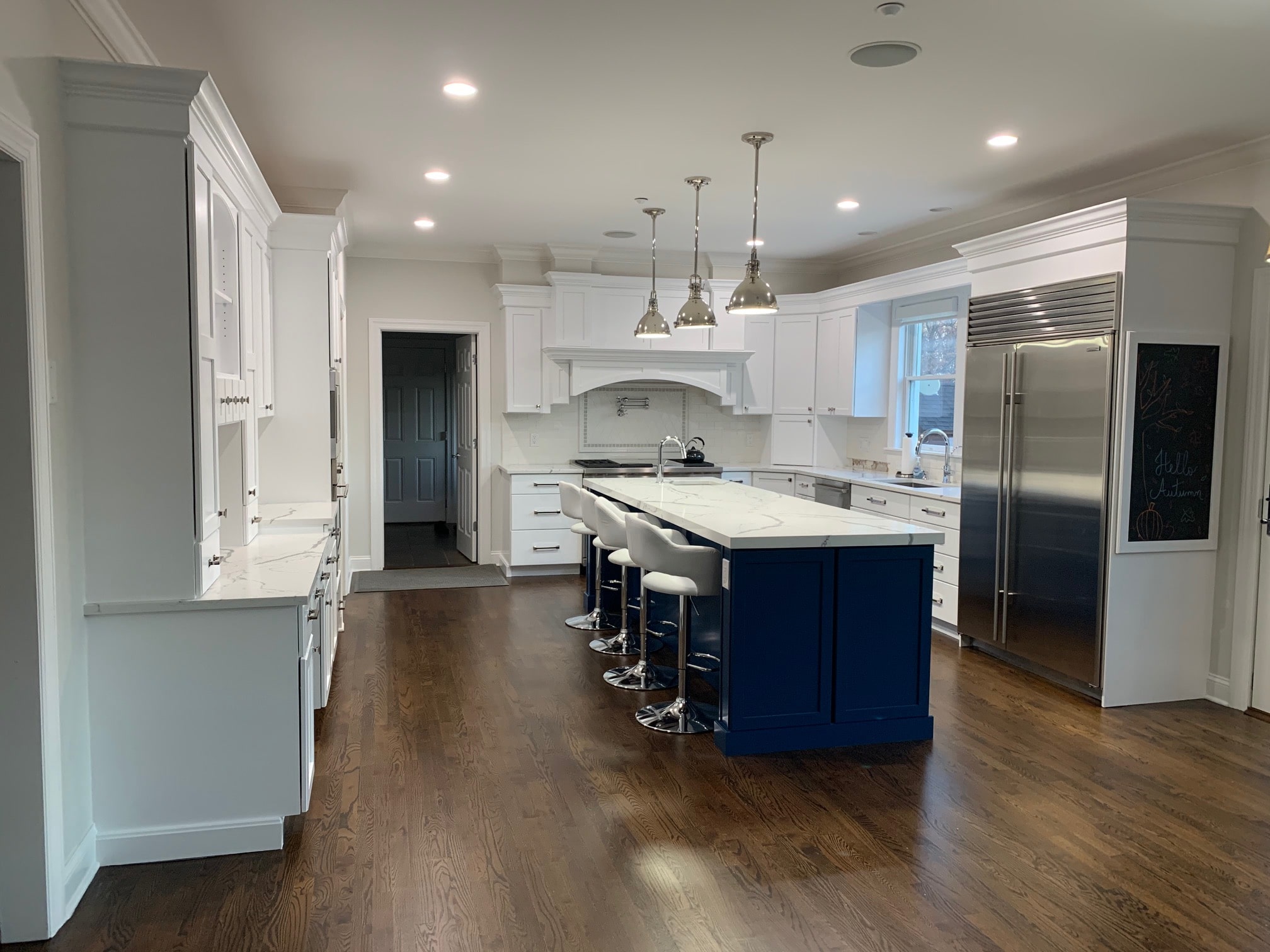 Bill G. – Bedford, NY
Relationship: Client
Project Date: Fall 2019
Project Price Range: $5,000 – $10,000
"Shoreline Painting exceeding my expectations spraying my kitchen cabinets. Michael is great at communicating and handled the job perfectly. The crew starting with Allison and Antonio kept me informed along the way. The work and prep were top-notch, very professional. The schedule was followed exactly as Antonio relayed. All the workers kept my garage organized each night so I could still pull the car in. I would not hesitate to hire Shoreline in the future. Thanks for a great job and zero stress."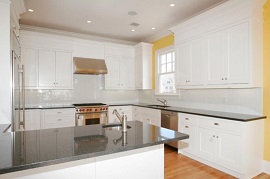 Kathryn C. – Norwalk, CT
Relationship: Client
Project Date: Fall 2017
Project Price Range: $1,000 – $10,000
"Mike, thank you again for everything! I'm so happy with the house, the guys did great work, and I've already had 3 neighbors come by and ask who did the work. So definitely referring you guys."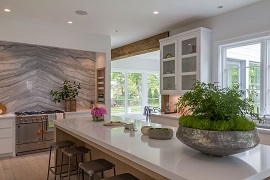 Jennifer K. – New Canaan, CT
Relationship: Client
Project Date: Spring 2017
Project Price Range: $20,000 – $30,000
"Hi Michael, Everything looks great. Crew did a terrific job…the husband is very happy. :)) Please convey our gratitude to Antonio. Until the next project,
Jennifer"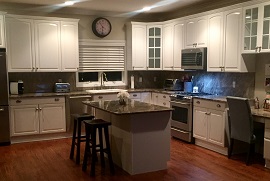 Brian C. – Eastchester, NY
Relationship: Client
Project Date: Winter 2017
Project Price Range: $10,000 – $15,000
"Michael, your guys were fantastic and everything looks awesome!! Just wanted to thank you guys."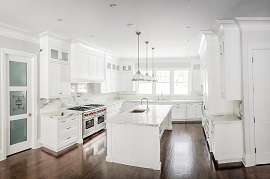 Barbara – Westchester, NY
Relationship: Client
Project Date: Summer 2018
"Shoreline Painting and Drywall, Michael Italiano and his staff is like finding pure gold!!! Michael runs a top notch company and offered superior professional service by evaluating my kitchen and having his staff do a complete sanding and repainting of my kitchen cabinets, all 50 of them from floor to ceiling! Such beautiful workmanship and courteous, efficient workers. Thank you Michael and to your guys for transforming my kitchen into a happy and aesthetically-pleasing haven where I spend most of my time!. "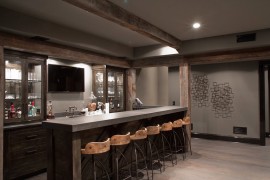 Greg – Westchester, New York
Relationship: Client
Project Date: Spring 2016
"Hi Mike,
It was a pleasure meeting you as well.  In fact,  your positive demeanor was note by me.  It's really nice to interface with someone with a customer focus."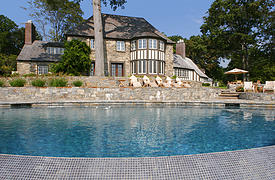 Mike Stallmeyer – Darien
Relationship: Client
Project Date: October
Project Price Range: $4,000
"It really looks great. What a difference. Thank you! It all looks great – it was very nice to have such a smooth experience. Good job!"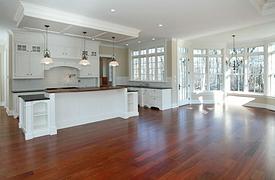 Ellen L. – Weston
Relationship: Client
Project Date: April 2014
Project Price Range: $1,000-$9,999
"Just wanted to say what a pleasure it was working with Michael Italiano and their company. The crew was so professional and most courteous. My husband and I couldn't be more pleased with the results. We will definitely keep Shoreline Painting in mind for future projects."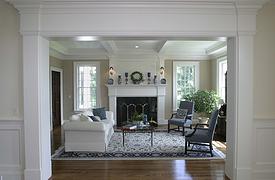 Sarah Adair – Westport
Relationship: Client
Project Date: June 2013
Project Price Range: $10,000-$49,999
"Chris Polidoro at Shoreline provided spot on guidance in choosing colors for our first floor. He knows his paint colors. He had just the right recommendations and the job was completely quickly and his men were very professional and kind. The following year I called on them to seal and stain our cedar shingle roof and paint the exterior of the house. I was confused about which specific shade to go with but once again Chris's recommendation was perfect. I love the color even more every time I come home. His team did a great job and it was completed so quickly. I would recommend Shoreline to anyone!"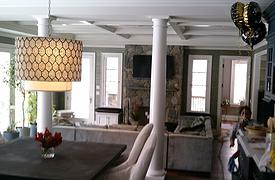 Dominic Capone, Davenport Property Management – Stamford
Relationship: Client
Project Date: 15 year span
Project Price Range: $1,000,000+
"We are sometimes given impossible delivery dates for work from our clients and Shoreline is our best partner in working with us to achieve these goals. In my many years' experience with Shoreline Painting I would recommend no other company for your Painting, Staining, Drywall and Taping, Wallpaper, and any custom or high end finishes you may need to do. You will not be disappointed."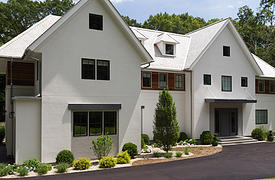 Frank Deluca, Coastal Construction Group – Westport
Relationship: Client
Project Date: 5 year span
Project Price Range: $5,000,000+
"We have been successfully working with Shoreline Painting for over 4 years. Chris and his team will get the job done professionally and fast. Few can match their quality and efficiency. I would recommend their services to anyone."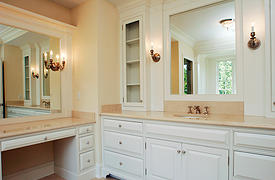 Christopher B Wright – Westport
Relationship: Client
Project Date: 15 Years span
Project Price Range: $1,000,000+
"I would not hesitate to recommending Shoreline Painting for any job. Lou is a dedicated professional who has contributed to our success over the years."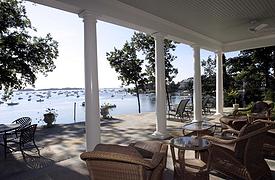 Eileen Rosella – Greenwich
Relationship: Client
Project Date: Summer/Fall 2014
Project Price Range: $135,000
"Chris, I wanted to let you know how extremely thankful and grateful I am to you for all the amazing things you have done for me and my husband. You personally have been so kind –above and beyond what you are required to do. Providing advice, providing contacts, resourcefulness and just being so incredibly nice to work with. Your team has been amazing. Daniel couldn't have been better to work with. He is a great painter, manager, problem solver and his demeanor couldn't be more perfect for the chaos that goes on in this house.
And lastly, I don't want to forget the work. The paint job is beyond exceptional. Every room is gorgeous and meticulously done.
I am so lucky to have Michelle and so glad she introduced me to you guys!!! Thank you again.
Eileen and Mike."
TESTIMONIALS
There is nothing more satisfying for us to hear from our clients how they feel about the work we've done.
REAL PEOPLE, REAL EXPERIENCES, REAL POSITIVE!

We would very much like to add you to this list of satisfied Shoreline Painting & Drywall customers, so give us a call or use our handy Get A Quote form to get started right away.
FREE ESTIMATE CONTACT FORM
Name
Email
Phone
Subject
Message