Professional Painters in Scarsdale, NY
Experience and stability are always a concern when choosing any home improvement contractor including a painter. For more than 35 years, homeowners in Scarsdale, NY have relied on Shoreline Painting & Drywall, Inc. to provide excellent interior and exterior painting services with eco-friendly products. While other Scarsdale painting contractors come and go, we remain as a trusted source that can fulfill all of your home painting needs. We always adhere to our core values of quality, expertise and integrity, regardless of project size or scope and we ensure that your painter adheres to our values.
Our Interior Painters Care About the Final Results
It seems that some painting contractors are more concerned about getting a job done as quickly as possible so they can move on to the next project. The result is sloppy work that doesn't provide the best value for your money. The conscientious interior painters from Shoreline Painting take a different approach. Your painter will take the time to do the job right. This doesn't mean that we'll spend an eternity inside your home. Our carefully developed interior house painting process ensures maximum efficiency while minimizing waste. It also helps prevent careless mistakes. All interior painting work is conducted under the watchful eye of an on-site project manager to ensure everything goes according to plan.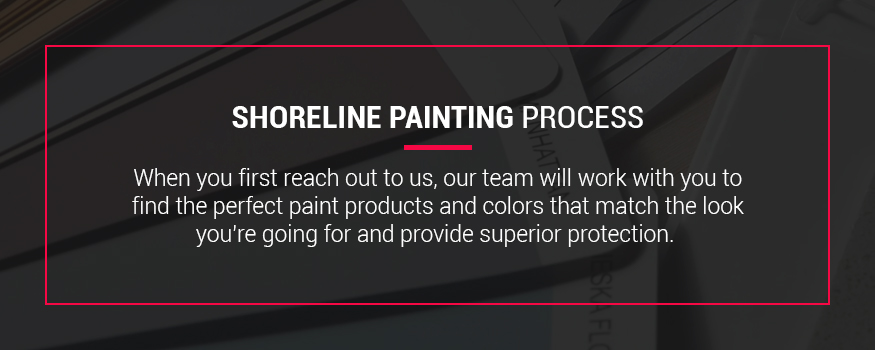 We're Also Expert Exterior Painters in Scarsdale, NY
Exterior house painting is a chore that just about every Scarsdale homeowner must complete at some point. The severe New York climate can take its toll on a paint job, which significantly detracts from a home's appearance. Our skilled exterior painting team can transform a drab-looking home into a stunning outdoor showcase that is brimming with curb appeal. We'll help you choose the right environmentally friendly paint and/or stain for the job to ensure the ideal combination of fantastic looks and maximum protection against the elements. And we'll execute your exterior house painting job with the same level of care as with our interior painting projects.
We're a Family-Owned and Operated Painting Company
Our location in nearby Stamford, CT enables us to provide prompt and efficient service to our Scarsdale, NY customer base. As a family-owned and operated company, you can also count on us to deliver personalized service. Our professional painters are courteous and respectful, and we're always available to answer your questions or address your concerns. If you're like many of our satisfied customers, you'll want to make Shoreline Painting your "go-to" source whenever you need exterior or interior painting in Scarsdale, NY.
The Painting Contractor Trusted by Scarsdale's Most Prestigious Addresses
With roots dating back to 1975, Shoreline Painting has a long history of serving customers in Scarsdale and beyond. We've built up an impressive reputation for both the quality of our work and the easy, transparent experience we provide for our customers. We pride ourselves on keeping you informed at all stages of the job, from the initial estimate to the moment the work is done.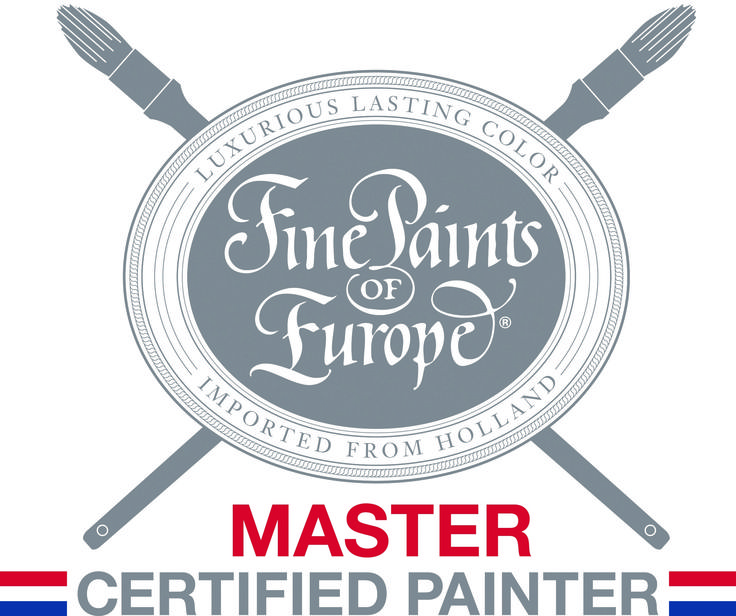 In addition to our extensive experience in Westchester County, we're also a fully bonded, licensed and insured painting contractor, as well as a Fine Paints of Europe Master Certified Painter.
Fine Paints of Europe Master Certified Painters have been independently vetted by a supplier who has worked with them for a minimum of five years. They've also undergone extensive product training and committed to delivering value on any job.
Our status as one of the few Certified Painters serving Scarsdale is indicative of the high level of respect we've earned from our peers. It's an achievement you can trust when looking for a partner for any interior or exterior home painting job, big or small.
See Our Work Online
The best way to judge the quality of our work is to see it for yourself. To view examples of our more than 1,000 successfully completed projects, please take a look at our portfolio. You can also check out our Testimonials page to read about the positive experiences your friends and neighbors in Scarsdale have had working with Shoreline Painting.
Take the Next Step: Contact Shoreline Painting for a Free Estimate Today!
If you're ready to move forward with your exterior or interior house painting project, contact the leading Scarsdale, NY painters at Shoreline Painting for your free estimate today. Call 203-302-1086, or fill out and submit our convenient online contact form.
We proudly serve Bedford, Rye, Pound Ridge, Chappaqua and surrounding areas.
Home Painting Services in Scarsdale, NY
Professional Expertise from Shoreline Painting
There's no better way to turn heads and boost home value than with a newly painted interior and exterior. If you're looking for professional painting services please contact us today.
Westchester County Locations: