Interior and Exterior Painting in Greenwich, CT
Is it time to paint the interior or exterior of your Greenwich, CT home? Are you looking for painting contractors you can count on to transform the look of your home with environmentally friendly paint? The professional painters at Shoreline Painting & Drywall, Inc. have been serving the needs of Greenwich homeowners and businesses for more than 35 years. You'll experience a level of quality, workmanship and attention to detail from your painter that our competitors in the area simply cannot match! See how we even specialize in these Greenwich, CT neighborhoods:
Why Choose Shoreline Painting for Your Greenwich, CT Painting Job?
Shoreline Painting & Drywall, Inc. is a family-owned and operated painting contractor that homeowners and business owners throughout Fairfield County have come to trust. We're fully licensed and bonded painters who have delivered superior results for more than 1,000 customers across the region. Our home painters use only high-quality materials that stand the test of time. Because of our unsurpassed skill and experience, we can also complete your project quickly and without making mistakes. We're proud that most of our business comes from repeat customers who were incredibly satisfied with their painter, and are more than happy to refer us to their friends, family and neighbors.
When you choose our professional house painting services in Greenwich, CT, you will be working with a team that provides the best possible results. We use our expert knowledge to help you select the right paint for your needs. With every project we tackle, our team properly prepares the surface to ensure a smooth, long-lasting finish. We have the necessary tools to get any job done effectively and efficiently.
Our extensive experience with painting many types of properties equips us to work on virtually any structure, including those with uneven areas and intricate detailing. If you currently have an older paint that may contain lead, you can rely on our team to safely dispose of the harmful remnants.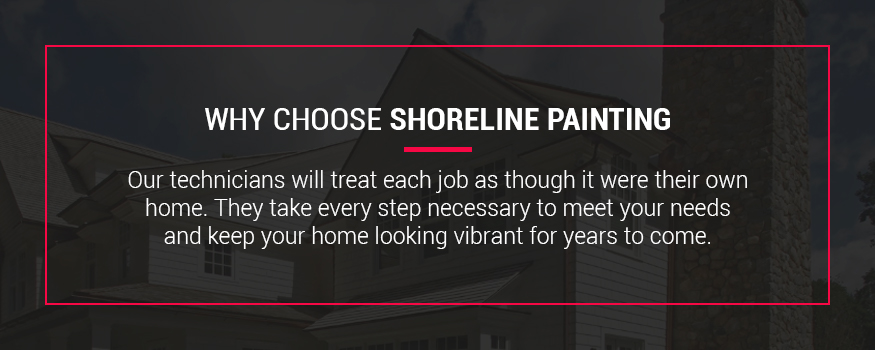 The Best Choice for Interior Painting in Greenwich, CT
Peeling, faded interior paint can create a drab, dreary living environment. It can also serve as a major source of embarrassment that keeps you from entertaining guests or customers! Our interior house and commercial painting pros will have the inside of your building looking like new in no time at all. Our skilled interior painters will handle every aspect of your job, from initial service preparation to final cleanup, with maximum efficiency. Most of all, you'll have a beautiful new interior you'll be proud to show off to your visitors- they'll all be asking who your painter was!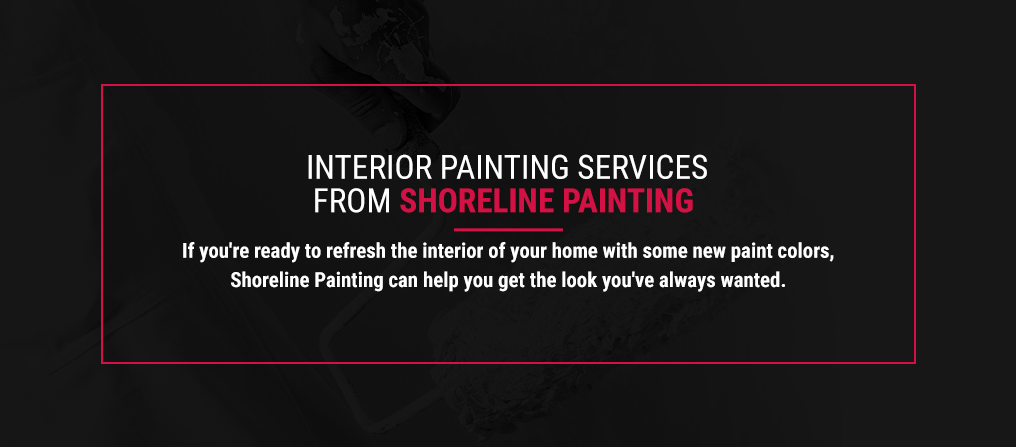 Expert Exterior Painters in Greenwich, CT
High-quality exterior residential and commercial painting can add curb appeal and even enhance the value of your home or business. It will also provide year-round protection against damage caused by sun, wind, rain – and those relentless Connecticut winters! Whether your building's exterior surface is brick, stucco, clapboard siding or cedar shakes, we can recommend the right eco-friendly paint or stain for the job. Our thorough process also ensures the high-quality results you and your family deserve.
When you work with our expert exterior painters in Greenwich, CT, you can expect to benefit from the following:
Enhanced appearance: We offer a wide selection of colors to give your exterior a new and improved look. Our paints are formulated for UV resistance, producing a quality finish that stands up against fading, stains and chalking.   
Long-term protection: Modern paint formulas provide an extra layer of protection that older paints do not possess. With a new coat of paint from Shoreline Painting, your exterior walls will be more resistant to changes in temperature, safeguarding your home from the elements.
Improved curb appeal: A new paint job offers many opportunities to boost your home's curb appeal. You could select a color that complements your landscape, instantly giving your exterior a lift. It also provides an opportunity to match your home or business with the uniform look of your neighborhood or nearby area, which can be helpful in areas with strict homeowner's associations or local regulations.
Greenwich, CT Cabinet Refinishing Services
Cabinets have a significant impact on the overall appeal of your kitchen. Our house painting services in Greenwich, CT, also include kitchen cabinet refinishing and painting. When you're considering giving your kitchen's aesthetic an upgrade, our experienced painters are here to help.
Here are a few of the benefits of our cabinet refinishing services:
Design solutions: Whether you already have design ideas or need assistance with selecting the right look for your kitchen, we will work closely with you to select an attractive new finish for your kitchen cabinets.
Expert cabinet refinishing process: Our process involves numerous steps to ensure an exceptional outcome, including carefully stripping away the old finish and sanding down the cabinets to create a flawless surface for primer and new finish application.
Hardware refresh capabilities: We can clean and polish your existing cabinet hardware to complement your updated cabinet finish. If you prefer, you can also request a new finish for the hardware itself to match your newly repainted cabinets.
A Fine Paints of Europe Master Certified Painter
Our commitment to using the best materials makes us an ideal partner for Fine Paints of Europe. As one of the brand's Certified Master Painters, we have been recommended as a contractor of good character and have undergone extensive training to better understand the company's product offerings. We've also made a commitment to offer the highest quality of work at a fair price — an important priority when providing exterior and interior painting for some of Greenwich, CT's most prestigious homes and businesses.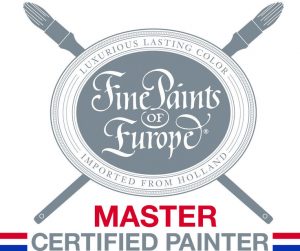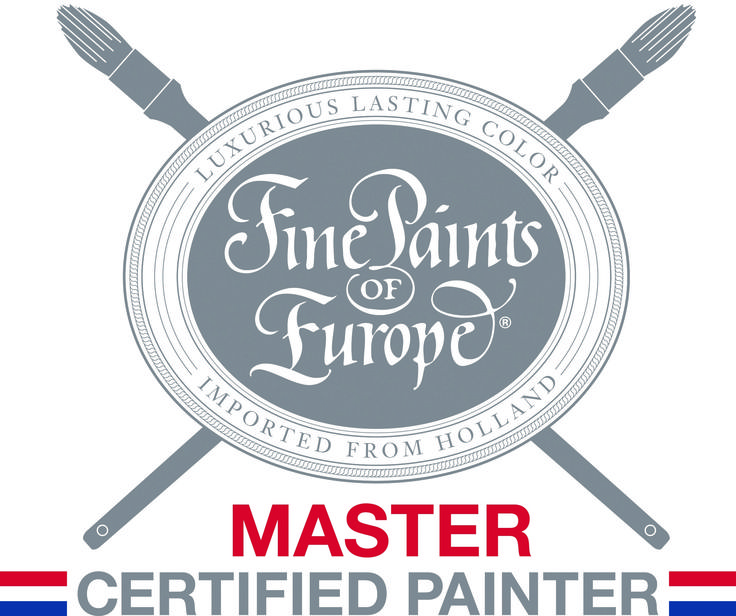 Browse Our Extensive Portfolio of Successful Projects
Seeing truly is believing. A great way to see how our painters can transform the interior or exterior of your Greenwich, CT home or business is to check out our portfolio of completed projects in the area. We think you'll agree that when it comes to the look of your newly painted space, you can put your faith in Shoreline Painting to create the beautiful paint finishes you've always dreamed of.
Contact Us for a No-Obligation Estimate Today
If you're looking for a Greenwich, CT painting contractor offering the ultimate combination of quality, expertise and integrity, look no further than Shoreline Painting & Drywall! For a free house painting estimate, contact us at 203-302-1086, or fill out and submit our online contact form today!
Home Painting Services in Greenwich, CT
Professional Expertise from Shoreline Painting
There's no better way to turn heads and boost home value than with a newly painted interior or exterior. If you're looking for professional painting services please contact us today.
Fairfield County Locations: