May 22, 2014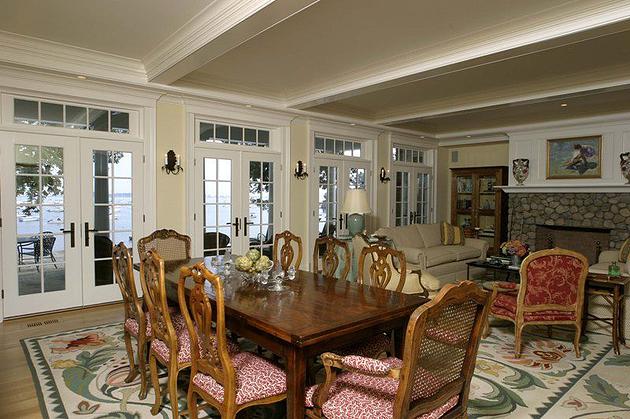 Changing the colors of your walls or just refreshing your interior house painting can give any room a new look. However, most people stop at the walls and seem to forget about the ceiling. Did you know that hiring interior painting services to paint your ceiling, as well as your walls, can help you create an even more impressive room?
Choosing the Right Color
The first step in the process is choosing the right color for the ceiling. In many homes, white is the preferred color because it makes smaller rooms appear larger and creates continuity throughout the home, despite differing wall colors. However, you certainly aren't limited to white. Today, interior painting services recommend any number of color options for the ceiling to create a unique look for every room in your home.
Set off Special Features
If you have crown molding or other unique architectural features around the edges of your room, you want them to stand apart from the rest of the wall and ceiling. If these features are white and you leave your ceiling white, these areas of focus will simply blend in. Choosing a darker color for the ceiling, even if it is just a few shades darker, will help those features pop and grab the attention of those who visit your home.
Other Ceiling Painting Tips
In addition to choosing the right colors and setting off any unique accents, there are other tips your interior painting services should follow to give you the look you want for every room in your home.
Avoid painting popcorn ceilings or other ceilings with imperfections any color other than white.

Reduce the color by half strength if you are painting the ceiling the same color as the walls.

Choose white for the ceiling in a room that already uses a lot of white

For continuity, select the background color of any wallpaper in the room for your ceiling.

Don't paint the ceiling in just one room. If you choose a color other than white, choose a color for each room.

Interior painting isn't a complex task, but it is often important to hire interior painting services to help you make the right choices for your home. When you are considering changing the look of your walls, painting the ceiling can be the ideal way to create the look you want.
If you are looking for interior house painting services to paint your walls and ceiling, contact us. We can help you make the best choices for your home.
Recent Posts