Professional Painters in Redding, CT
Shoreline Painting serves homeowners in Fairfield County, Connecticut, by giving their property a brand-new appearance. After providing services for the community for more than 35 years, we've developed a process that saves time and eases the stress of painting a house. This guide details why you can trust us as your professional painting contractor.
House Painting Services We Offer
Consider which part of the house you'd like us to paint, such as: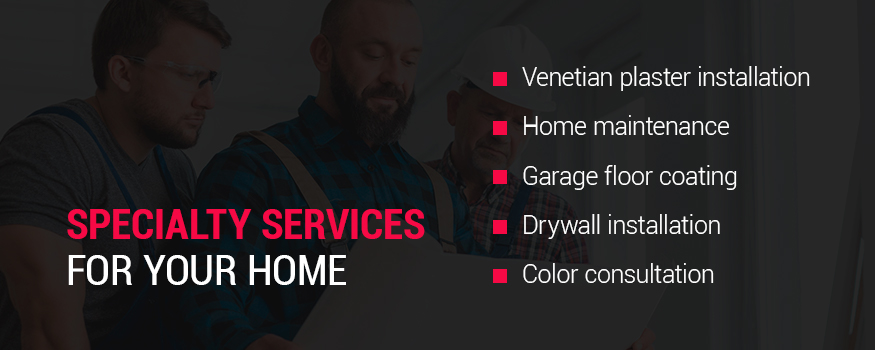 Specialty Services for Your Home
In addition to our painting services, here are other ways we can transform your living space:
What We Can Provide as Your Paint Company
When you hire us as your painting contractor, we offer these benefits for your property:
Quality: Though it may seem like a simple task, painting rooms or siding involves many complicated steps. As a professional painting company in Redding, we have plenty of experience painting homes in the area. After we repair any blemishes and apply the appropriate amount of primer to a surface, we complete an aesthetically pleasing paint job that lasts for many years.
Attention to detail: When we inspect your home, we notice any rot or decay on your walls, and we may suggest you replace them. We provide attention to detail in every project, fixing minor imperfections and recommending where you should have us repair major issues.
Trend knowledge: As a local painting company, we're aware of new patterns and colors prevalent among Connecticut homes today. We can also teach you about which colors complement your home's design style with our paint color consulting services.
Safety: When we paint the siding on your house, we have to climb ladders and use various equipment to coat your home evenly. You can trust us to work safely in high places to provide the look you desire.
Saved time: Prep work alone for a paint job can take several hours. Since painting is our full-time job, we have time to pay attention to detail and make your house look immaculate while you focus on other things.
Efficiency: We follow a thorough painting process, dedicating full days to keeping the workflow moving. With our efficient services, you can have the desired results in less time than you'd expect.
Equipment: Our professionals have all the tools we need to make your home look brand new, and we know how to use them correctly.
Insurance: As a professional painting company, we have the licenses and insurance to handle unforeseen injuries on your property. Our credentials ensure that we'll perform our job according to quality standards.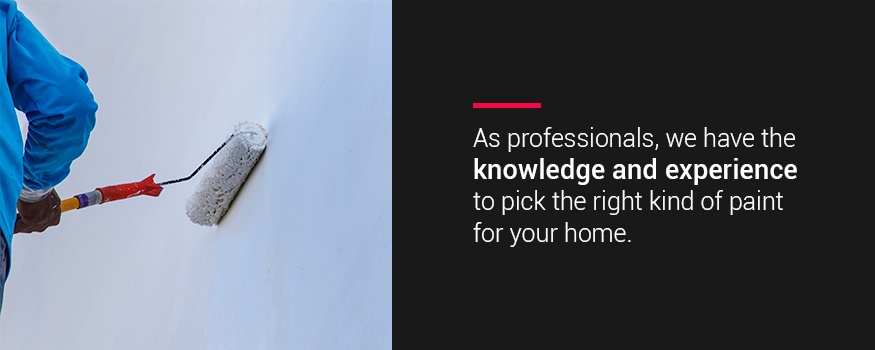 What You Can Expect From Our Services
When you invest in our team at Shoreline Painting, you can expect quality and professionalism from start to finish. We provide all the equipment and clean up after each workday, so the rest of your house can maintain its normal function and appearance. Here is our general process from initial phone call to finished product:
Creating a free estimate: When you contact us about our painting services, we provide a prompt estimate to tell you what you can expect to pay.
Choosing the color: We offer various color choices based on current design trends and your home's architectural style. With our help, you can make an informed decision for the inside or outside of your property.
Preparing the work site: We lay down drapes and drop cloths under the areas where we'll be painting, so our products won't stain your furniture, lawn, landscaping or flooring.
Repairing any blemishes: We inspect your walls for nail holes, scratches and other imperfections that we need to fix before we apply the primer and paint. By dealing with these blemishes, we give your walls an overall smooth finish.
Cleaning and sanding the walls: Aside from filling in holes, we also check your walls for debris and rough edges. Grime, dirt and dust can build up on your home's siding and walls, so we'll pressure wash the outside or wipe clean the inside to make sure this residue doesn't stick to the walls when we paint.
Priming and caulking the rooms: Depending on your room or siding's future color, we apply several layers of primer. We can also fill in the gaps around your windows and doors with silicone caulk during this step.
Painting the walls or siding: We paint your property with a few coats of eco-friendly, long-lasting products, keeping mold resistance and durability in mind.
Removing debris and equipment: At the end of every workday, we clean up the site and leave it exactly how we found it — except with new paint on your walls.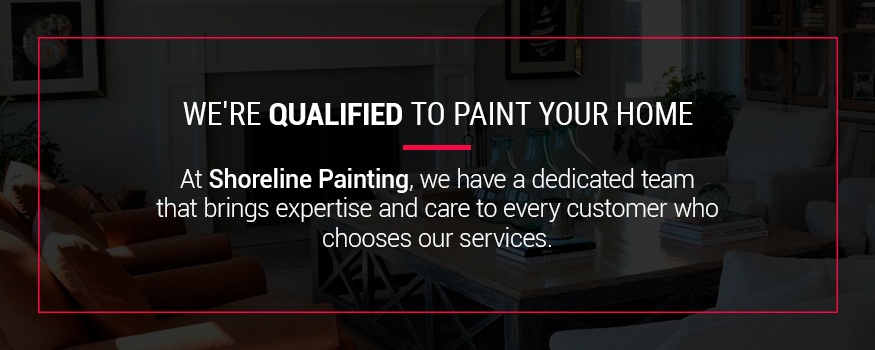 Why We're Qualified to Paint Your Home
At Shoreline Painting, we have a dedicated team that brings expertise and care to every customer who chooses our services. Consider some of the reasons why we're the right painting contractor in Redding for your property:
Contact Shoreline Painting for a Free Estimate
If you're looking for professional painting in Redding, CT, you can trust us to update your home's color and appearance. For more information about scheduling a free quote, you can fill out an online contact form or call 203-302-1086 today.
Home Painting Services in Redding, CT
Professional Expertise from Shoreline Painting
There's no better way to turn heads and boost home value than with a newly painted interior and exterior. If you're looking for professional painting services please contact us today.