The Best Choice for Painting Contractors in Darien, CT
Are you confused about which painting contractor to choose in Darien, CT? It's not an easy decision, finding a trustworthy painter can be a big task. Choosing the right painter requires careful consideration of multiple important factors, such as the company's reputation in the community, level of experience, methodology and quality of service.
Shoreline Painting & Drywall, Inc. is a Darien, CT kitchen cabinet, interior and exterior house painting contractor that receives high marks in each of these areas. We have 35-plus years of experience, and the high quality of our eco-friendly materials and craftsmanship has helped us develop a stellar reputation throughout Fairfield County. We've also supported countless local businesses to refresh their look and feel with our professional-quality finishes. Our highly detailed painting process also ensures consistently superior results, regardless of the size or scope of the project.
Contact Darien's Best Painters
Excellent Interior Painting Services for Darien, CT
How long has it been since you painted the inside of your home or business? Interior painting is a quick and relatively inexpensive way to brighten a drab, dreary living environment. Our highly skilled residential and commercial interior painters will execute our in-depth painting procedure, which includes the application of two finish coats of high-quality Regal Flat paint. We even have the expertise to help you select the ideal environmentally friendly-paint color for your business or home! Your painter will also go to great lengths to keep your space as neat and clean as possible for the duration of your project.
Learn More About Interior Painting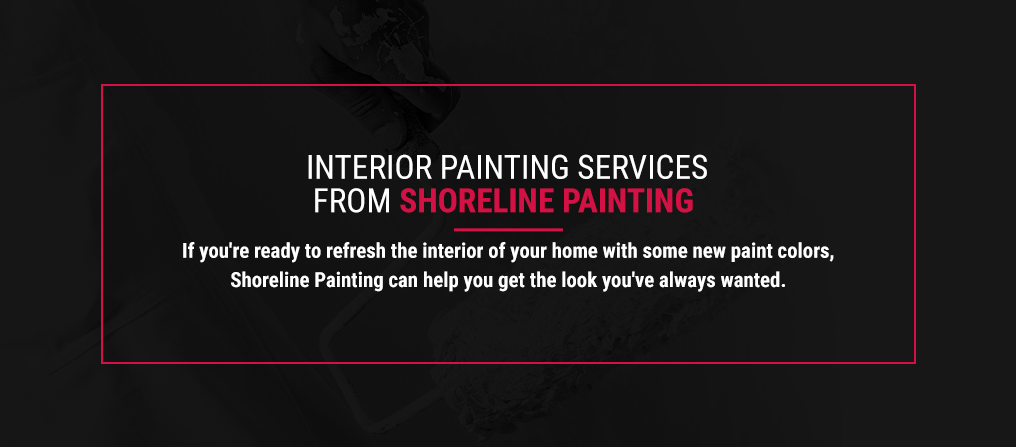 Transform the Exterior of Your Darien, CT Home
A high-quality paint job can significantly transform the appearance of your home or business. At Shoreline Painting, we know what it takes to enhance the look of your exterior, from helping you select the right paint to using superior methods in our painting process. Working with our experienced exterior residential painters and commercial painters in Darien, CT, can help you achieve the following:
Renewed look: A new paint job can instantly elevate the look of your home. With the wide selection of color options we offer, you can select a new paint or stain that matches your personal style and complements your landscaping.
Improved curb appeal: Maintaining your space's aesthetic appeal is essential, especially if you're considering selling it someday. A fresh coat of paint can help your home stand out in the local area and make it more attractive to potential buyers or customers.
Added weather protection: The high-quality paint options we offer are excellent at creating a barrier that safeguards your home or business from the potentially damaging effects of the harsh Connecticut weather.
Revamped siding: Siding is often made of wood or vinyl, so it will start to look worn down over time. Our expert painters can help you save hundreds to thousands of dollars by giving your siding a fresh new look with our high-quality paints.
The fact that most of our interior and exterior painting jobs come from repeat customers is a testament to the quality of our work and our sincere commitment to customer satisfaction. Many of our customers even refer us to their family members, friends and neighbors. We encourage you to check out our glowing customer testimonials to learn more about what has made us a leading Darien, CT painter for more than three decades.
Learn More About Exterior Painting
Upgrade Your Kitchen With Our Cabinet Refinishing Services
When the time comes to renovate your kitchen, consider refinishing your kitchen cabinets for an improved aesthetic instead of getting costly and time-consuming cabinet replacements. Shoreline Painting offers kitchen cabinet refinishing using a process that produces an impeccable finish and is proven to last.
Our team will work closely with you to develop a design with your preferred texture and finish on the cabinets and hardware. We also prioritize keeping your appliances and other kitchen elements protected for the duration of our project. We'll give your kitchen a brand-new look that you can start enjoying right away.
Learn More About Cabinet Painting
High-Quality Painting Services
Shoreline Painting is one of the few professional painters in Darien, CT, that has attained Certified Master Painter status from Fine Paints of Europe, one of the world's premier paint companies. To achieve this, we had to be independently nominated by a local supplier and undergo extensive training on the brand's products. As part of our certification, we have committed ourselves to delivering top-quality work for all our customers while keeping our pricing fair.
If you're looking for a partner for an interior, exterior or kitchen cabinet painting project, go with the name that's trusted by some of the biggest manufacturers in the business.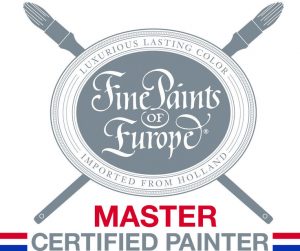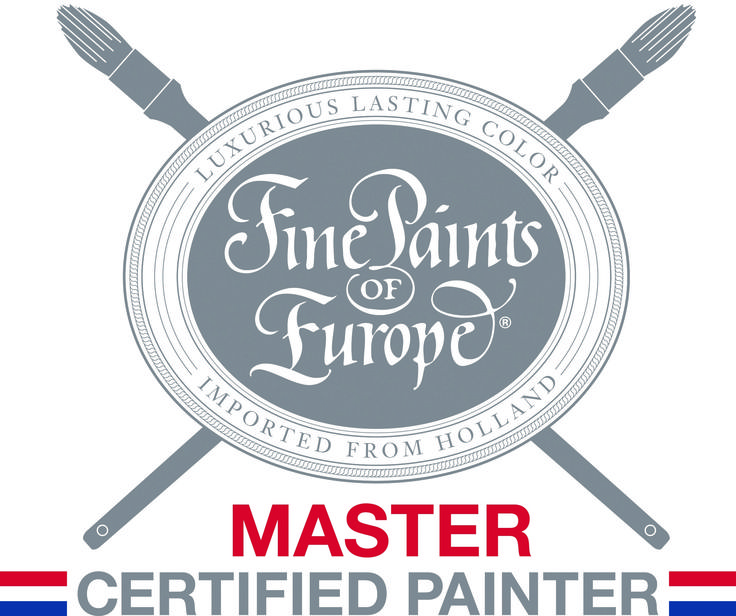 Why Should You Choose Shoreline Painting?
While it may seem tempting to paint your home's exterior or kitchen cabinets yourself, the results will not compare to the high standard Shoreline Painting provides. When you work with one of the most established interior and exterior painting companies in Darien, CT, you can expect a high-quality, long-lasting paint job you'll be proud of.
Our team takes the properties of each paint into consideration, from its durability to its level of mold resistance, to help you select a paint that suits your home's needs. When we start working on your home or business, we ensure that the surface is prepared properly by clearing any debris and sanding out uneven areas. In every painting project, whether it's kitchen cabinets or exterior walls, we follow set procedures to produce the level of quality we are known for.
Contact Us for a Free Quote Today
If you're looking for professional painting services in Darien, CT, who know what it takes to transform the interior and exterior of your space, look no further than Shoreline Painting & Drywall, Inc. For a free painting project estimate, contact us at 203-302-1086, or fill out and submit our convenient online contact form.
Home Painting Services in Darien, CT
Professional Expertise from Shoreline Painting
There's no better way to turn heads and boost home value than with a newly painted interior or exterior. If you're looking for professional painting services please contact us today.
Fairfield County Locations: