May 9, 2014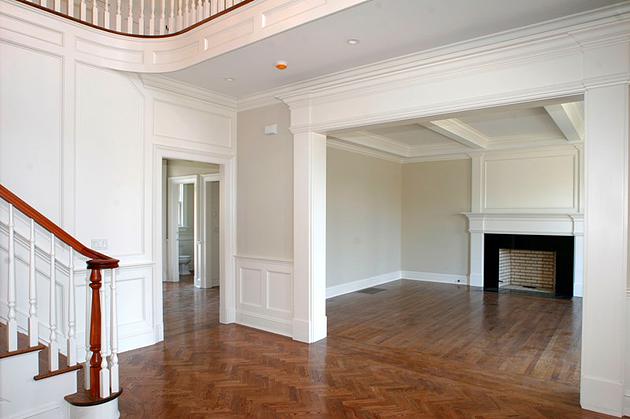 You may not be able to change the amount of space you have in your home, but you can create an illusion with interior painting. The simple selection of paint can have a profound impact on the way each room looks. Learning how to maximize the space you have by choosing the right paint colors and using the appropriate techniques will allow your home painters to create the home of your dreams.
Wall Color
The color of the walls in a room can drastically impact the perception of the room's size. Dark colors are best known for creating a cozy atmosphere, as well as making a room look smaller than it really is. Therefore, your best option is to choose a lighter color. If you want to use darker colors, use them only as accents. Choose a contrasting, light color for the trim to further the illusion of a larger room.
Paint the Ceiling
The color of the ceiling can also help your room look and feel larger than it is. If you need to open up the room, paint the ceiling in a light color. Interior painting services recommend painting the ceiling the same shade as the walls to make the room feel taller and larger.
Decor Factors
Interior painting is just part of the process of creating an enlarging effect in any room. In addition to hiring home painters to change the color of your walls, choosing the right amount of light can have a positive impact on how large your room looks. Choose thin drapes and other window coverings for added natural light. Well-placed lamps can make up for darker areas. Keeping furniture to a minimum and choosing lighter décor colors will also enhance the illusion of a larger room.
Interior painting services can help you create the look you want for your home. Even if your rooms are smaller, home painters can use the right colors and techniques to create the illusion of larger rooms throughout the space. In addition to color selections and painting the ceiling a light color, increasing the amount of light in a room and selecting your furniture carefully will help you create the look and feel of more spacious living.
If you are looking for help to make your home seem larger, contact us. Our professional home painters can help you choose the right colors and create the effects you want.
Recent Posts