December 30, 2019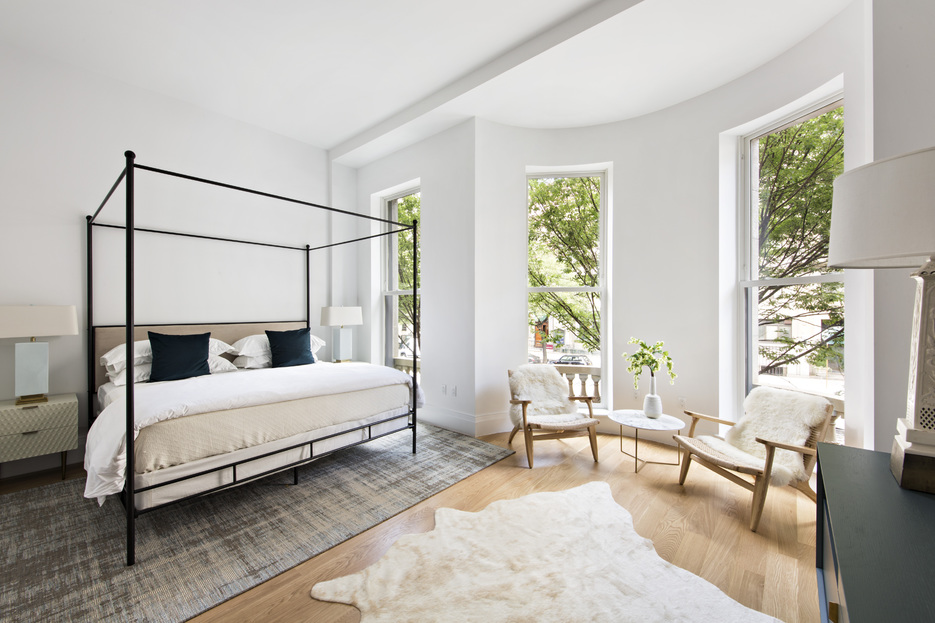 Whether you're looking to reimagine and modernize your home with the latest trends or you've just moved to a new home, repainting the interior and exterior of your house is one of the best ways to highlight your décor, add property value and showcase your distinctive tastes. It's often tempting to purchase popular products and recognizable paint brands in a diverse rainbow of hues at your local hardware store. While these traditional paints will effectively transform your space, they also negatively affect the environment and your family's health.
Many homes are considering their environmental impact and carbon footprints and choosing to restructure their lifestyles to be more eco-friendly — from installing LED lightbulbs and driving hybrid cars to upgrading to more energy-efficient appliances.
But did you know that eco-friendly products extend to common home remodeling products like paint as well? Eco-friendly paints are becoming more widely available and have been designed to be more durable and beautiful than ever — revolutionizing the way homeowners are thinking about refreshing the look and feel of their homes.
What Is Eco-Friendly Paint?
When you crack open a fresh can of paint, nothing is more distinctive than the strong odor of freshly mixed paint and the swirl of colors and sheen. While this familiar sight and smell marks the beginning of an exciting new home improvement project, these characteristics are also associated with paints containing unhealthy levels of volatile organic chemicals (VOCs). VOCs are a variety of different chemicals that are emitted from particular solids and liquids, like paints and varnishes, and can lead to several adverse health risks like poor indoor air quality, respiratory illness and headaches.
Eco-friendly paints are innovative products that are specially designed to have few if not zero levels of VOCs. While traditional paint products are often oil-based with a mixture of plasticizers, adhesives, hardeners, pigments, and drying accelerants, eco-friendly paints are non-toxic and often water-based. Some eco-friendly, natural paint manufacturers even use milk proteins, clays, balsam, or other minerals as the base of their products.
Benefits of Using Environmentally Friendly Paints
With evolving and more advanced resources and manufacturing techniques, eco-friendly paint products are more stunning, durable and green than ever. These paints are designed in a wide selection of hues to complement any style while offering long-term performance, improving the overall health of your household and protecting the environment.
Eco-friendly paint also offers a variety of additional benefits like:
Low VOC content: VOCs are present in most commercial paint brands. These chemicals not only leave behind an unpleasant odor and wafting pollutants that affect your home's indoor air quality, but they are also non-biodegradable and non-recyclable. Eco-friendly paints have little to no VOCs, producing much less waste and damage.
Cost-effective options: On initial inspection, environmentally friendly paint alternatives may seem more expensive than traditional paints. However, along with their eco-friendly formulation, these paints also boast superior quality compared to chemical-based products and are proven to have better color retention, viscosity, abrasion resistance and paint coverage.
Improved formulation from natural materials: Eco-friendly paints are manufactured only from natural ingredients like lemon peel extract, seed oil and beeswax. During manufacturing, these paints do not produce harmful emissions, producing no negative side effects on the environment.
Minimal environmental impact: By utilizing water or alternative environmentally friendly materials as a base, eco-friendly paints greatly help reduce your carbon footprint and are biodegradable.
Healthier alternative: The VOCs found in chemical paints are active up to five years after the initial application. Individuals continuously exposed to VOCs are at a higher risk of developing respiratory illness and lung cancer. Eco-friendly paints — because they're manufactured from natural and environmentally friendly ingredients — are completely safe for everyone living in your home, including pregnant women, young children, elderly individuals, or those who suffer from asthma.
Shoreline Painting: Your Source for Quality Interior and Exterior Painting Throughout Fairfield County, CT, and Beyond
Don't risk the health and happiness of your family by using dangerous chemical-based paint products. Enjoy stunning and bright finishes while helping to protect the environment with eco-friendly painting services from Shoreline Painting — Fairfield and Westchester County's premier residential painting company.
For over 40 years, we've provided high-quality, personalized painting solutions for residents throughout Connecticut as well as Manhattan and the Hamptons. We are constantly improving our techniques and products, including incorporating eco-friendly paint products into our residential painting offerings.
At Shoreline Painting, we're proudly recognized as Fine Paints of Europe Certified, a distinguished title that represents our ongoing dedication to consistent quality, exceptional expertise and continued integrity. We're fully bonded, licensed and insured and offer free project estimates to all of our residential clients.
Learn more about our environmentally friendly paint products and application techniques by calling us today at 230-302-1086, or complete our online contact form to request a consultation with one of our painting specialists.
Recent Posts