February 21, 2014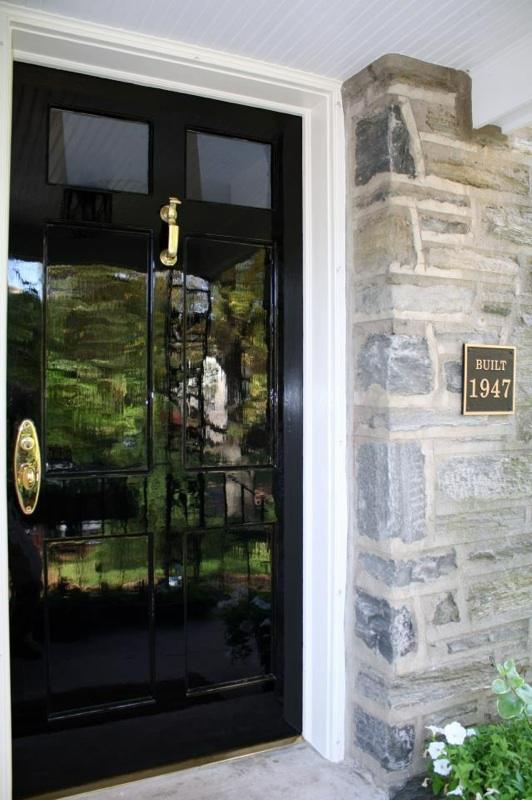 We'd like to talk a little bit about color choices and recommendations that we can offer you through our Fine Paints of Europe product line.  As we all know, certain rooms will respond to different colors based on room size, ceiling height, lighting, windows, trim and the presence of other major accent pieces like fireplaces, bars, area rugs or large furniture.  Colors set the mood and tone for specific rooms and this is important as each room will have its own personality.  At the same time, however, there needs to be some continuity in the home as each room will flow into the next and so on. Our Fine Paints of Europe products incorporate a multitude of colors and sheens that we can use to accent each room in your home and offer you the elegance and character that you're looking for in each given room or area.  At this point in time, high-impact colors sporting high gloss sheens are popular on interior walls and ceilings.  Trim-work, interior doors and crown molding still like whites in varying sheens from satin to semi-gloss, but of course there are exceptions based on room configuration and furniture style.  Chair rails along walls and handrails going up the stairs have evolved from general whites to various different colors and sheens that can highlight the chosen wall or ceiling colors.  As we can see, choosing the right colors and textures can be a bit of a challenge given the many options that are now available.
Now, why do we love the Fine Paints of Europe?  The quality of these paints is simply unmatched, as is the final product that we can achieve when using these paints on everything from interior walls to window sills.    We've noticed that the use of the Fine Paints of Europe products allows us to use less paint to achieve better finishes that last longer than even the high-quality paints that we generally use for interior painting projects.  The slightly higher cost involved in using these fine paints is justified as the materials and products that are used in producing them are top quality.  As the old saying goes, you get what you pay for, and in this case, the Fine Paints of Europe products truly live up to that standard.
So, if you're looking to paint the interior of a room with an accent wall for a highlighting effect, you may want to consider our specialized high gloss finish, such as the one used in the picture below.
We can use the same process on exterior doors to achieve that beautiful high gloss shine that invites you and your guests into your home with elegance.
As you can see here and in the many other examples that we have on our portfolio page, the depth of gloss with our Fine Paints of Europe products is simply amazing and quite unique.  Everything from our flat and satin textures to high-gloss paint sheen options give the impression of quality, attention to detail and luxury.
Contact us or visit our videos page for more information on how we can apply our Fine Paints of Europe finishes to your home.
Recent Posts