August 6, 2014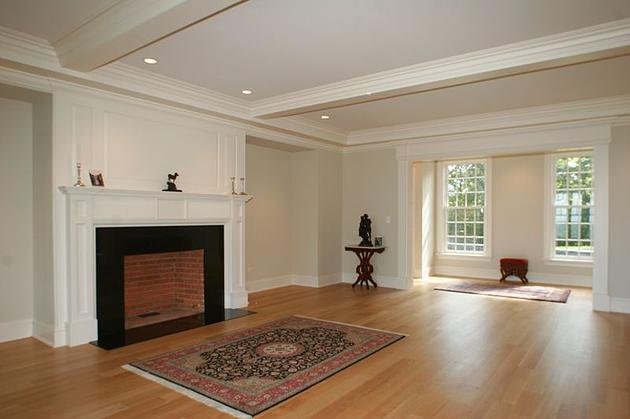 Accent walls are a popular trend today that sets one wall of the room apart from the others. If you are thinking of using this technique, it is often best to hire painters with experience to help you choose the right colors and create the desired effect. While there is no right or wrong with accent walls, an interior painting contractor can help you achieve the look you want from this project.
Don't Pick a Random Color
Homeowners without the right experience in using accent walls often don't understand the premise behind this effect. You won't be happy with the end result if you simply choose your favorite color or select one at random. Instead, it is important to use other elements in the room, including the color of the rest of the walls, to make the right decision.
Complement the Other Walls
The color of your accent wall should complement the color of the other three walls in the room. Unless the color your painting contractor uses in the rest of the room is a neutral color, such as a white or off-white, you need to make sure your accent wall color blends well. Choosing a color from the same palate as the main color will ensure the two look great together.
Look around the Room
In addition to choosing a complementary color, painters often use a color pulled from other elements in the room. For instance, do you use decorative pillows or colorful accent pieces and furniture? Perhaps you have a favorite painting hanging in the room. Drawing a color from the décor can tie your accent wall into the rest of the room. If you aren't sure which color is the right choice, talk to your painting contractor. They have the necessary experience to help you make this important decision.
One of the biggest trends painters are using today is accent walls in bedrooms, dining rooms, kitchens and living rooms. In addition to choosing the right wall to accent, it is also important to choose the right color. Working with an experienced painting contractor ensures you achieve the desired effect when your project is complete.
If you are looking for an experienced painting contractor in Stamford or Darien, CT, contact us. We can help you choose the right color for your accent wall.
Recent Posts