April 17, 2014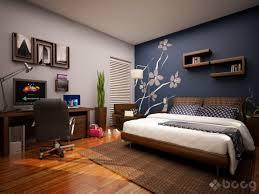 What do you notice when you first walk into a room? Is there a specific feature that draws your attention? Perhaps an item in the room is a contrasting color that really stands out from the rest of the surroundings. This is the purpose of using an accent wall in your interior house painting. A quality painting company can help you choose the right location and color for your accent wall to add interest to any room.
Create a Focal Point
The primary purpose of choosing an accent wall for a room is to draw focus to a particular area. For this reason, a painting company will often suggest choosing the first wall you see when you walk into the room. Even though this is the first choice, it doesn't mean it is your only choice. For instance, if your television hangs on a particular wall, consider making that your accent wall. Another great option is a wall on which you display your family portraits. There is no wrong answer.
Choosing the Right Color
Before you embark on your interior house painting, it is important to choose the right colors for your accent wall. Look at a color wheel to help you make the right choices. Colors opposite on the wheel make great choices to draw attention to one area of the room. Another option is to choose a different hue of the same color. If you have a piece of furniture or décor in a color you love, matching that color for your accent wall can also be a great choice.
A Bold Move in a Neutral Room
In many cases, individuals choose neutral colors for three walls in the room and contrast it with a bold color for the fourth wall. This bold hue can draw attention to an area of the room that may otherwise be unnoticed. The most important thing to remember is not to create too many focal points in one space. Other competing focal points can include plants, a sculpture or even framed pictures.
If you ask your painting company to implement an accent wall into your interior house painting, understanding the basics of this tactic will help you create a more interesting room. This technique can be used in just about any space in the home, drawing attention to one area over the rest.
If you are looking for a painting company to create an accent wall in your home, contact us. Our painting company can help you choose the location and the color for the greatest impact.
Recent Posts