November 1, 2023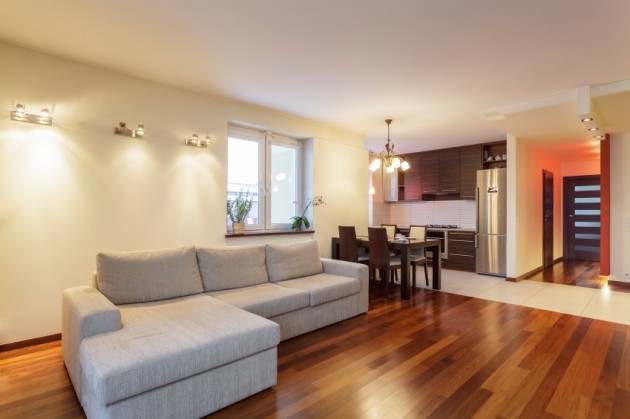 Finding ways to brighten up the dark rooms in your home can be challenging, especially when their layout prevents sunlight from providing ample natural lighting. Fortunately, you can give your dimly lit rooms a warm and inviting feel when you use the right paint colors.
We've compiled a list of five paint colors to brighten a room to get you started.
1. Yellow
Yellow is a professional painter and designer's go-to color to add brightness to any space that has been languishing in darkness. This warm paint color evokes positive emotions, from joy to creativity. Aside from the color's ability to brighten your mood, it can also brighten your space.
A sunny hue can transform any dark room and make it more welcoming. Yellow paint can also make the room appear more spacious when paired with lighter colors. Having our professionals paint your walls and ceilings in yellow tones and then adding flooring in an equally bright color will banish the dimness of a room.
2. Light Blues
Light shades of blue can bring a soft, neutral and relaxing atmosphere to your home. Similar to the sky or the open oceans, blue paint is associated with feelings of calmness and serenity. The cool tones will help showcase the artificial lighting in your usually dark space, as lighter colors absorb less light than dark colors. Consider accenting the room with simple white furniture or decorations to create the feeling of being in the clouds.
3. White
White is a classic, clean choice with the ability to bring light to any room in your home. While this color may seem mundane to some, the trick to making it work is finding the right shade of white to complement your space. Bright whites with warm undertones can make a room feel warm and inviting, while cool-toned whites create an airy and spacious atmosphere. You can brighten up a dark living room with a splash of color by throwing a bright rug in the middle or using striking furniture.
4. Pink
Pink could offer a sweet respite from the darkness when used in spaces with a feminine appeal, like powder rooms or an extra bathroom. The color comes in various shades and tints, from pastels to neons. For instance, a plaster pink with a gloss finish can reflect light into the safe and make it seem brighter. Use a combination of pinks for an interestingly-colored room that never looks dark or dusky.
5. Gray
A lot of interior decorators and painters use shades of gray as go-to colors for dark rooms, as well as hallways. Lighter grays present a lovely neutral touch and they help make a space seem wider and more open. Gray tones are also terrific for cozier rooms, such as niches or bedrooms.
Make Your Home Look Brighter With Shoreline Painting
Our experts at Shoreline Painting can help you find the perfect bright house colors to illuminate the dark rooms of your space. We will apply our extensive knowledge of how paint and light interact to create a warm, bright living space for you and your family. If you're not utilizing a room because it seems too dark, it's time to contact Shoreline Painting to work with the professionals!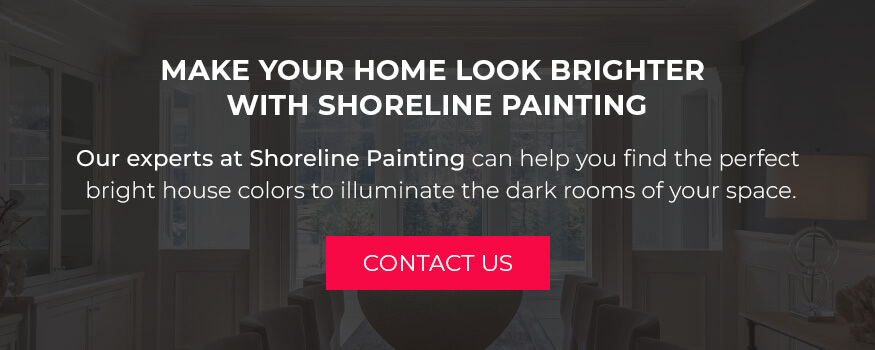 Recent Posts