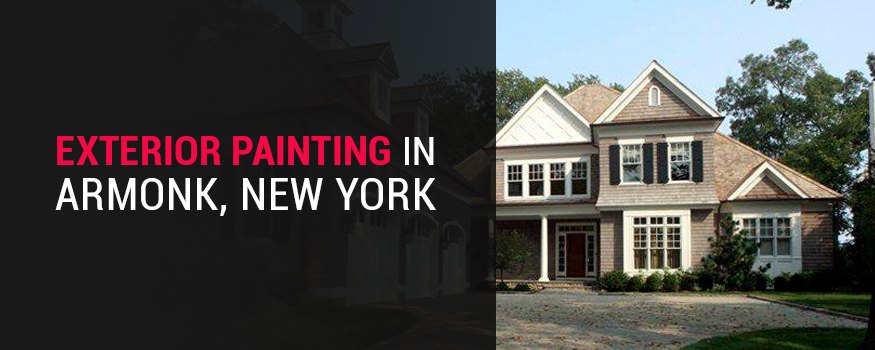 Exterior Painting Services in Armonk, NY
Painting the exterior of your house in Armonk can enhance your home's curb appeal by giving it a clean, updated appearance. Hire a professional company to take on this time-consuming yet rewarding project. Whether you're putting your house on the market or you want a new color for your living space, you can trust Shoreline Painting as your exterior painting contractor in Armonk.
Advantages of Our Professional Exterior Painting Services
Adding a fresh coat of paint to the surface of your property provides the following benefits: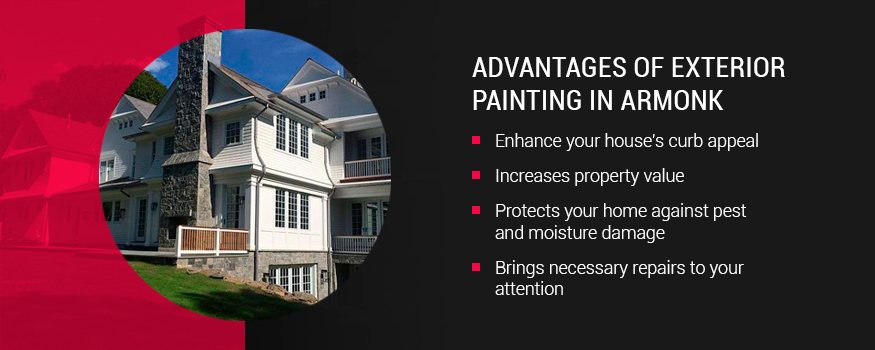 Why It's Best to Choose Shoreline Painting
We understand that polishing the color of your house requires more than a can of paint and a brush. Even if the weather is clear, inspecting, prepping, cleaning and painting your living space could take days. Your time is valuable, so you should hire a professional to take care of this tiresome task instead of doing it yourself.
Consider these benefits:
Shoreline Painting Is a Trustworthy Exterior Painting Company in Armonk
If you're researching exterior painting contractors in Armonk, our team at Shoreline Painting can provide the services you need to upgrade the outside of your home. Here are some of the reasons why our customers have such positive reviews about our services:
An Overview of Our Exterior Painting Process
For more than 35 years, our professional painters at Shoreline Painting have followed this process for our exterior painting services: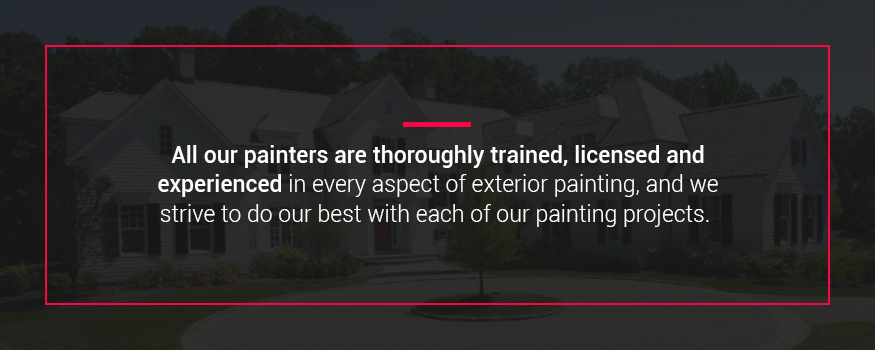 Contact Shoreline Painting for Exterior Painting Services in Armonk, New York
Painting the exterior of your living space provides both aesthetic and energy-saving benefits that will make you proud of your property. Our experts at Shoreline Painting would be happy to answer any questions you may have about painting the exterior of your home. When you're ready for professional exterior painting services contact us online or call 203-302-1086 for a free quote.
Exterior Home Painting in Armonk, NY
Professional Expertise from Shoreline Painting
There's no better way to turn heads and boost home value than with a newly painted exterior. If you're looking for professional exterior painting services please contact us today.