May 15, 2014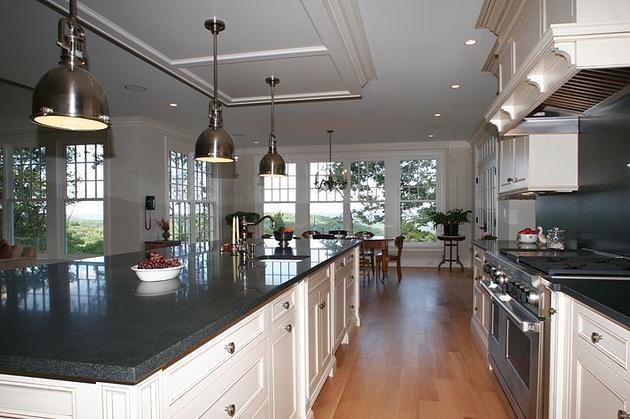 The kitchen is one of the most used rooms in the home. For this reason, many homeowners want a beautiful kitchen they can cook in and spend precious time with their families. If you are thinking about changing the look of your kitchen with interior house painting, these tips can help you create the gorgeous kitchen you've always wanted.
Choosing the Right Colors
The most important aspect of creating the kitchen of your dreams with interior painting is choosing the right colors. In order to find the ideal shades to use, look at the other elements already present in the room. Some of the things you should consider include:
The color of your appliances.

The shade of your furniture.

The presence of trim.

Flooring and countertop colors.

Choosing complementary colors or similar shades as everything else in your kitchen can blend to create a harmonious look.
Considering Types of Colors
Colors generally fall into one of a number of categories. Narrowing down your options to a specific type of color can help you make a better choice for your interior house painting. For instance, warm colors such as reds, oranges and yellows have a reputation for creating a cozy, inviting environment, which is the ideal option for many kitchens. However, if you have darker appliances, it may be better to choose lighter or bright, vibrant colors as a way to invigorate your kitchen. Many of the newer colors created by top paint companies are inspired by the natural colors of food. Imagine a kitchen painted in wheat with a pinch of celery and a dash of banana!
Accenting the Room
More than just the wall color you choose affects the overall atmosphere of the room. For instance, painting the cabinets in a contrasting color can create a beautiful accent for your kitchen. Window and baseboard trim can also be painted to create the effect you want. In addition to painting, you can also use towels and other kitchen accessories to accent the paint color you choose for your walls.
Because you spend so much time in the kitchen, it should be a room you can enjoy. One of the best ways to make your kitchen a more pleasant place is with interior house painting. Changing the look of your kitchen with this simple process can make a dramatic difference in how you feel about your home.
If you are looking for help with interior painting projects, such as the kitchen, contact us. We are ready to help you transform your home into the one you've always dreamed of.
Recent Posts