April 22, 2015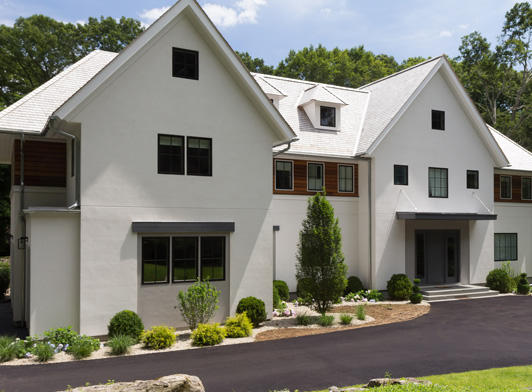 One of the questions frequently asked of exterior painting contractors is how long the painting will last. It's actually a reasonable question considering homeowners are likely to spend quite a bit of money getting their homes painted. It's perfectly logical to want to know how long it can withstand the elements. However, there can be several factors that affect how long exterior paint can last.
Quality of Exterior Paint Used
The highest quality paint is, of course, going to offer the most longevity when it comes to exterior house painting. Painting contractors who use cheaper materials are setting a house up to peel or fade much more quickly than it should. By using the highest quality paints, contractors help ensure paint will be able to stand up against the elements. Using quality materials helps paint stay intact for longer periods of time, which means it will not fade, chip or peel. In most cases, high-quality paint should last at least 10 years and even longer with proper maintenance.
Regional Weather Conditions
In most cases, homes will need to be painted every seven to 10 years, but the weather can have a huge impact on how long exterior paint lasts. For homes located in temperate climates, paint can last for longer periods of time. Homes, particularly wooden ones, located in areas with extreme temperatures may need to be painted more frequently. A wooden surface that gets several hours of sun each day may need to have a fresh coat of paint every five years. Those who live close to the beach are likely to need to have exterior painting contractors paint their home more frequently than those living in dryer areas.
Experience of the Exterior Painting Contractor
The actual experience of the painting contractor can also influence how long a paint job will last. A professional contractor will take enough time to properly prepare the home's surface prior to exterior painting. The experienced painting contractor will repair the surface, as well as scrape, sand or fill it where needed. This will help the paint adhere better and last a lot longer. Usually, two coats of paint are needed to provide long-lasting coverage, but in some cases, only one coat of paint is required.
If you are ready to have your home painted by a professional exterior painting contractor, please contact us. Shoreline Painting and Drywall has been painting homes in the Stamford, Connecticut area for more than three decades.
Recent Posts