December 12, 2013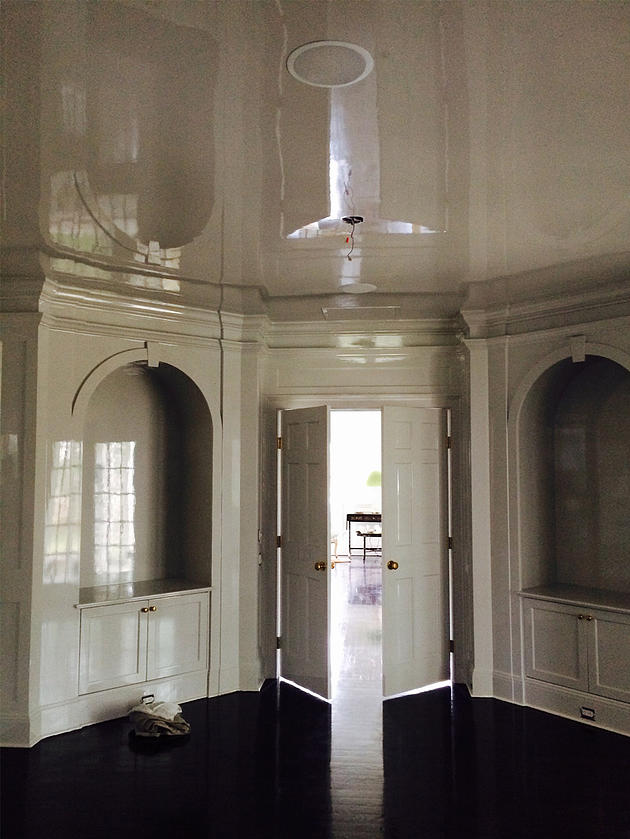 It's time to ring in the New Year! As we all know, the end of the holiday season gives us a chance to reflect on the past year and set our new hopes and goals for the coming year and beyond.  So, after some good meals and great times with family and friends over the holidays, you may want to consider making some of those changes that you've been planning for your home.  Lately, you may have noticed that there seemed to be a room or two that looked a bit "tired" or "dated" so you thought to yourself "it's time to wake those rooms up with a fresh coat of wall and trim paint".  Probably a good idea, however, if you're looking for something a little different, or something a bit more unique, you should seriously consider our Fine Paints of Europe high-quality paints and coatings.
We at Shoreline love these high-quality paints for a number of reasons.  These include durability, versatility, numerous choices of finishing textures and of course the excellent final product that is achieved when these paints are applied professionally and with the correct procedures.  The last reason that we listed is the one we like the most, as it is the most satisfying to us.  When we unveil a finished room of a home that has been painted or re-modeled using such high-quality paints and applications, our clients have nothing but words of praise and compliments upon seeing the results.  This is when many of them realize what a great decision it was to go with a high-quality painting company that uses high-quality coatings like the Fine Paints of Europe products.
Let's take a look at some examples of these finishes and how they can help make your home look its best.
Here is a beautiful Fine Paints of Europe wall coating and high gloss texture that not only highlights the wall paint, but also reflect the light from the French window and helps to highlight the lovely detail of the chair rail and crown molding:
We photographed this room from a couple of different vantage points to illustrate the beauty of the finished ceiling painted with a glossy Fine Paints of Europe finish. Note how the ceiling reflects the window image and light from the outdoors and mirrors the look of the wood above the fireplace mantel. This wonderful look may also give the illusion of slightly higher ceilings in the room.
Here we can see the beautiful contrast of the Fine Paints of Europe glossy finish mated to a satin finish of wallboards or risers:
As you can see, there are a number of instances where using the Fine Paints of Europe coatings and finishes can help to accent existing architecture in a room or hallway.
You can also visit the Videos section of our website to see other videos of the Fine Paints of Europe applications and final products.
So, if you're looking to add a touch of European class to one or more of your rooms, our Fine Paints of Europe coatings and techniques may be perfect for you.  Again, we are certified in all of the application and finishing techniques that are necessary to give you that beautiful, long-lasting finish that will make the rooms of your home stand out.
We serve NYC, the Hamptons and Westchester counties.  Additionally, we will travel anywhere in the US to fulfill a Fine Arts of Europe home application.  Contact us today for more information.
Recent Posts