April 3, 2014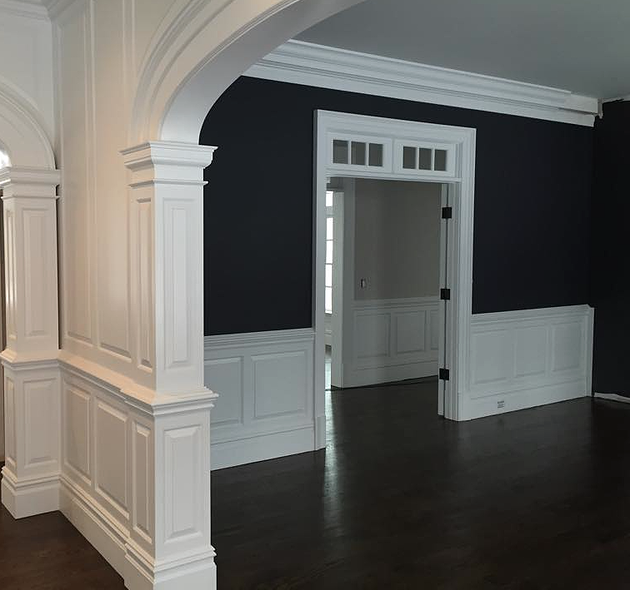 Do you look at the pictures in magazines and wish your home could look just like that? Short of spending a lot of money, most people feel there is no way to create this type of look. However, with some interior house painting and a few other tricks, you and your painters can create a home that looks and feels more luxurious without breaking your budget.
1. Choose the Right Window Treatments
You don't have to spend a lot on draperies to make the room look more expensive. Instead of hanging them level with the top of the window, extend them toward the ceiling. This will make the room seem taller. Adding a band of trim to the bottom and the inside edge of the curtains also adds a touch of color and class.
2. Add Crown Molding
Crown molding adds an elegant accent to any room. If you want to enlarge or enhance your existing molding, add an extra strip of trim along the bottom edge. Painters can paint the molding in a contrasting color to draw more attention and create a new look for your home.
3. Decorate Naturally
Flowers and fruit can be a great way to add to the luxurious feel of your room. Set out a bowl of fresh fruit in the center of your kitchen island or dining room table. Add a vase full of fresh flowers on the kitchen counter or the coffee table in the living room.
4. Get Rid of the Clutter
Clutter doesn't necessarily mean a dirty home, but it can detract from the opulent look you want. Keep your knick-knacks to a minimum and put away anything you aren't using. A concealed cabinet can be a great option for storing away items until you need them without adding clutter.
5. Choose Colors Wisely
If you want a neutral color, avoid stark white, which can often look dull. Instead, choose an antique or other white alternative. However, dark, rich colors are often the ones you see when browsing through magazines. This doesn't mean you have to paint all four walls a darker hue. Instead, consider painting one accent wall darker and the other three a lighter version of the color.
Interior house painting, along with a few other techniques, can create the look of an expensive home without spending a lot. It's all in the colors you choose and the details you add, making your home look like it belongs on the pages of your favorite magazine.
If you are looking for painters to up the luxury quotient of your home, contact us. We can help you choose the right colors for the rich effect you desire.
Recent Posts