October 30, 2020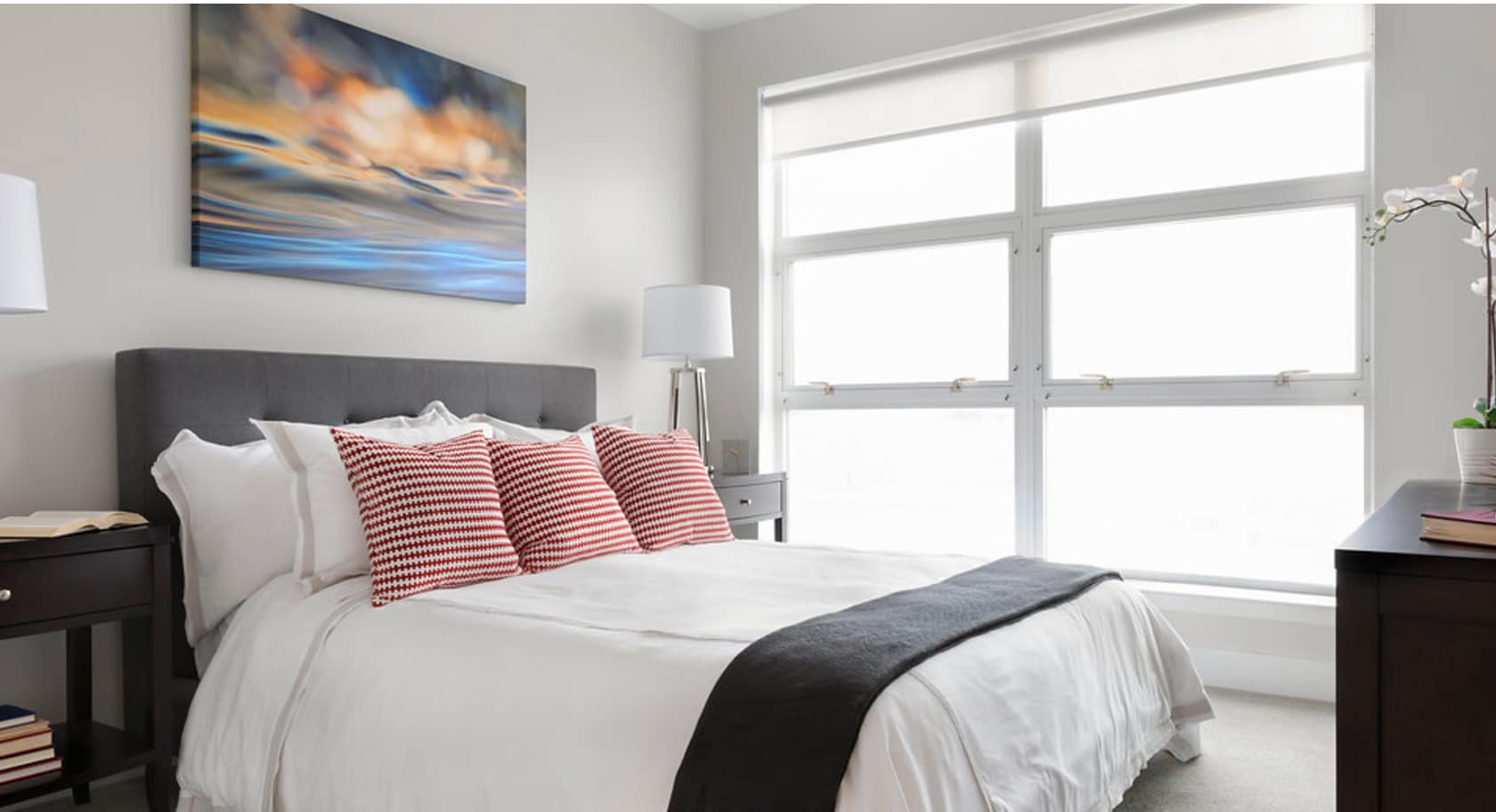 If you're considering having a room painted by Shoreline Painting, you may wonder if it's safe to sleep there after our painters finish the job. The answer is yes, with the proper amount of planning and sufficient time for the paint to dry. When you know what to expect, you can ensure that everyone in your home is safe after we complete a painting job.
What Are the Side Effects of Paint Fumes?
For you and your family's safety, there are a few essential things to consider before sleeping in a newly painted room.
As their liquid components evaporate into the air, most paints give off Volatile Organic Compounds (VOCs). These compounds can be dangerous to humans if inhaled or ingested, and young children are particularly at risk.
How Long Should You Wait After Shoreline Painting Paints a Room?
It's okay to sleep in a room after it's painted as long as you've given the paint enough time to thoroughly dry first. How long you should wait also depends on the type of paint we at Shoreline Painting used. There are two main types of paint:
Oil-based: Usually an alkyd paint, this type often emits more potent odors and VOCs than water-based paints, so it needs adequate ventilation and more time to dry.
Water-based: This type, typically a latex paint, doesn't have a strong odor and dries relatively quickly, emitting fewer VOCs than oil-based options.
Because these two types of paint have very different drying times and fume levels, we'll let you know which one we're using. A good principle is to wait about four hours for water-based paint to dry, and about 24 hours for oil-based paint to dry. Before the painting job starts, make a plan to allow the room adequate time to dry and air out before moving occupants back in.
If you have a baby who will sleep in the room after painting, it's a good idea to give the room additional time to sufficiently air out. To ensure your child's safety, have them sleep in another room for two or three days before bringing them back to their own room.
As the paint dries, make sure that the room is well-ventilated. You can decrease the fumes in the room if you open the windows, keep fans running and maintain overall good circulation.
Get Safe and Professional Interior Painting Services From Shoreline Painting
Painting a room can help enhance your home when you enlist the help of our professionals at Shoreline Painting. As a Fine Paints of Europe Master Certified Painter, we provide painting services you and your family can trust.
For a high-quality and professional job done right, contact us about all your interior painting needs.
Recent Posts