May 7, 2014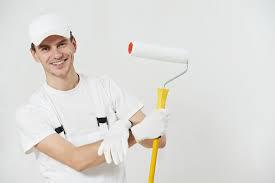 Painting your home, whether you want to change the interior or exterior, can be an overwhelming project. Not only do you have to choose the right colors, you need to apply the paints properly to ensure it looks great. For this reason, hiring a painting contractor can be the best option to get the results you want. As you evaluate the different painting companies, ask these important questions to make the right choice.
Do They Have References?
There's no better way to find out more about the work a painting contractor performs than to talk to people who have hired them to work on their homes. Ask for a list of references you can contact to ask questions. Most painting companies are willing to provide this information to help you make a decision.
How Do They Qualify Their Employees?
Working with a painting company means allowing strangers into your home to complete the work. This can be an uncomfortable experience. To give you peace of mind, make sure you hire a company that requires background checks and licensing for all of their employees. Having a supervisor on hand throughout the job is also important.
How Long Will the Job Take?
The length of time the task takes can play a significant role in the painting contractor you hire. This is especially true for interior painting jobs that require you to move your furniture out of the way. Get the timeframe in writing so you can feel confident the work will be done in a timely manner.
Is There a Guarantee?
When you trust your home painting job to the professionals, you have a right to expect high-quality work. For this reason, many painting companies offer a guarantee on the work they perform. Ask what each company's guarantee entails so you can make the best decision to protect your home.
Changing the look of your home can increase its value and help you feel more comfortable in your home. However, many homeowners don't have the time or the skills to complete the work properly. Hiring a painting contractor will ensure you get the beautiful home you want without the difficult task of painting the walls yourself.
If you are looking for an experienced painting contractor to help you transform your home, contact us. We hire experienced painters who can give you the professional look you deserve.
Recent Posts