April 24, 2014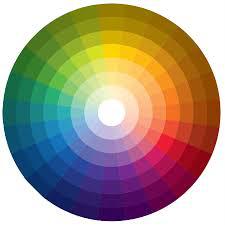 If you ask anyone, you will find everyone has a personal preference for their favorite color. You may even use your favorites in your interior house painting. Sure, your preferred color could change at any time and likely has over the years, but for many, they keep coming back to the same hue. Did you know that your favorite colors can say something about your personality?
Red
Red is often the choice of extroverts who have a strong desire to live life to the fullest. They can be aggressive and impulsive, but overall, have a positive outlook on what life should be like.
Orange
People who love orange are relatively good-natured, with social tendencies. These individuals lean toward friendly relationships with a love of small talk and fun.
Yellow
Those who choose yellow as a favorite color tend to have an idealistic view of life and a happy disposition. They are often upbeat and energetic in nature.
Green
Green is often seen as a color of envy, but when it comes to personality, it often indicates someone who is persistent, respectable and sensible. They are typically more loyal and affectionate, placing an emphasis on reputation.
Blue
Blue is the color of harmony and reliability. Those who love blue often lead a calm, orderly life and are typically classified as introverted.
Purple
The color purple often attracts individuals who are sensitive and deep-thinking, as well as those who are artistic and unique. These individuals can be creative but also temperamental and moody.
Black
Some may not consider black a color, but those who name it as their favorite may be sensitive and artistic. Unlike those who like purple, though, these individuals are not typically introverts.
Pink
Pink is often the choice of younger individuals who have a rosy outlook on life. However, some older people hold onto their love of pink as a way to keep in touch with their childhood.
Whether you choose to use your favorite color in your interior painting or you use it for accents and furnishings, it can say a lot about who you are. Most people don't really understand how their favorite colors reflect their personalities. So what does your favorite color say about you? Is it an accurate description of the way you live your life?
If you need help deciding whether to use your favorite colors in your interior house painting, contact us. We are ready to help you make the right choices for all of your painting needs.
Recent Posts