April 22, 2015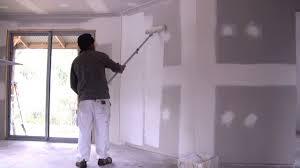 When it comes to changing the look of your home, interior painting services in Easton CT can help you get the job done. There are so many colors to choose from. Each of them can represent your personality and unique style. Hiring a professional painting company is one of the best things you can do to update and improve the look of your home.
The Key to a Beautiful Paint Job
When you hire a professional painting company in Easton CT they will use the best quality paint. When you choose to paint your home, using a coat of primer is an essential. One coat of paint and another of primer will give you a long-lasting paint job. It is even better than using two coats of paint. This is why most painters prime first before they paint.
The Benefits of Priming
You already know priming will help your paint last longer. There are also other benefits of priming before you paint, some of them include:
A primer helps to create a smooth surface for paint. This significantly reduces chances of blisters or peeling paint. The primer will also help the painted surface look more uniform.

Stain blocker is a type of primer that blocks any stains, smoke, grease or rust from seeping through your paint job.

If you're painting your kitchen or laundry room, vapor blockers will help keep all the moisture from affecting your paint.

If you're painting a glossy or a slick surface, a bonding primer is necessary. Surfaces like glass, laminate and vinyl cannot be painted without using this type of primer.

Bath and kitchen primers are a good way to keep all the mildew and mold away.
There are also various other primers, each of which serves a different purpose. Priming helps you save time and money. Primers basically seal the surface and keep it from getting contaminated. Also, when the surface is sealed, you use less paint. You won't need multiple coats of paint to get the right look.
We understand choosing the right primer can be overwhelming, especially if this is your first time painting. Our professionals at Shoreline Painting and Drywall in Connecticut can help you pick out everything you need to get the job done right. We have years of experience and can help you with all of your painting needs. Contact us and let us help you get the look you have been searching for.
Recent Posts