February 27, 2019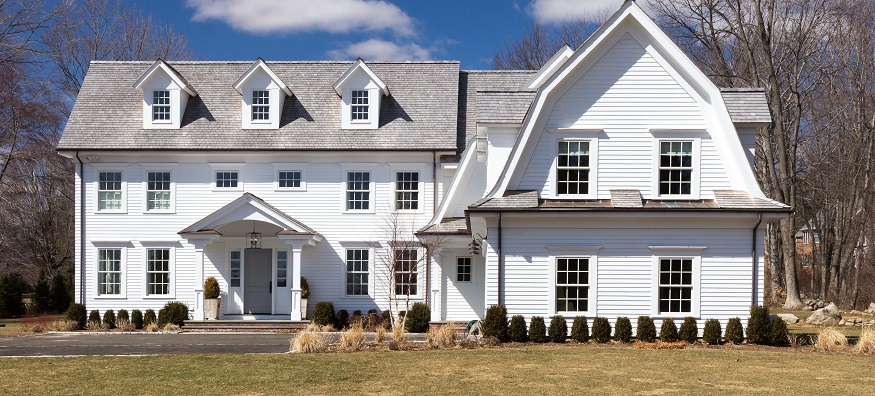 Pressure washing is a great way to keep the exterior of your home looking great. When should you pressure wash your home, though? Should you pressure wash before painting your exterior walls, deck, fence, outdoor trim or other features of your home?
Even if you're not ready to paint yet, you should consider pressure washing your home. Other than perhaps hand washing, which is usually not practical for the whole exterior of your house, pressure washing is probably the best way to remove all the detritus that collects on your home's exterior walls and trim, like bird droppings, dust, stains, grime and even peeling paint.
You should consider pressure washing as part of your regular home maintenance. Pressure washing will also get the mold and mildew off your home's exterior. These scourges are extremely unhealthy for the environment and will continue to grow if not addressed, possibly even working their way to your home's interior.
A good pressure washing can help your house look almost new again even before you apply new paint, and potentially boost curb appeal and your home's value.
When it's time to paint, you absolutely should pressure wash your home first. While you can paint a home that hasn't been pressure washed, you may not get the look you want. More importantly, your paint job will last for a much shorter time than it would if the surface were properly cleaned first.
If you're like most people, you probably don't want to go through the time and expense of painting your home any more often than you have to. Therefore, the time taken to pressure wash your exterior first will be well worth it for the durability of the finished work.
Why Should I Give My Home a Professional Pressure Wash Before Painting?
If you're going to do a pressure wash before exterior painting, your best bet is to hire the painters to do it as part of their prepping the surface for painting. Why? As important as pressure washing is, doing it wrong can be worse than not doing it at all. There are a number of important considerations to know when pressure washing, including:
Proper Pressure: Not enough pressure in your pressure washer means you will not clean your exterior effectively. If the pressure is too high, it can get into the walls of your house and cause interior water damage.
Careful Application: If you are not an experienced pressure washer, you can make errors that can damage or knock off your home siding, ruin window screens and do other damage to your home.
Knowledge of Materials: Certain materials on the exterior of your home may react differently to pressure washing. As an inexperienced washer, you may not know if you have any of these materials or how to handle cleaning them.
Contact Shoreline Painting for Reliable Pressure Washing and Exterior Painting Services in NY and CT
When it's time for pressure washing and exterior painting in Fairfield, Connecticut, Westchester County, New York, or the Hamptons, it's time to call Shoreline Painting. We have been producing superior paint jobs for 35 years. We are a Fine Paints of Europe Master Certified Painter that is family-owned and operated and fully bonded, licensed and insured. We look forward to helping you rejuvenate and beautify your home. For a free estimate on pressure washing and exterior painting for your home, please submit our online form today.
Recent Posts