August 15, 2014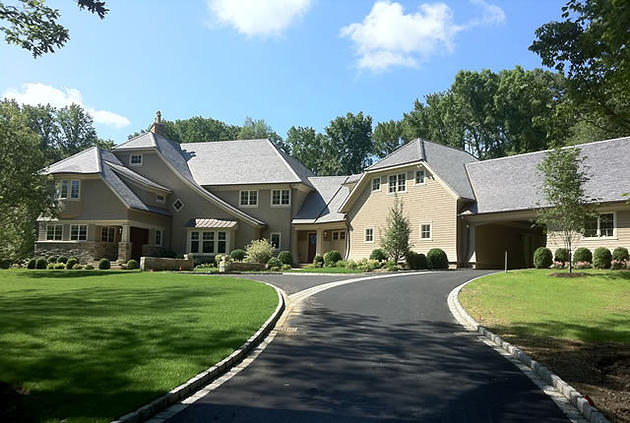 The way your home looks can have an impact on its curb appeal and give you a sense of pride in your property. One of the easiest ways to update the exterior of your home is to choose a different paint color. Exterior house painting allows you to quickly transform your home and create a fresh, new look. Before you hire exterior painting contractors to take on this job, follow these tips to select the right color for your home.
Field Color
The field color is the main color of your home and is more prominent when the project is complete. Exterior painting contractors can help you decide which options are best for your home's structure. Much of the decision depends on what you want from your home. For instance, if you want your home to appear more prominently on the block, consider a lighter color. Darker colors are also more likely to fade, which means you may need to paint more often.
Trim and Accent Colors
Exterior house painting requires more than one color choice. In addition to the main field color, you also need to choose colors for the trim and accents. The trim includes window and door trims, fascias, corner boards and other features. Accents typically include the doors and shutters. This color should complement the field color you choose. Many people choose a lighter color for the trim and accents, but others prefer the framed effect of choosing darker colors.
The Style of Your Home
Your exterior painting contractors should also consider the style of your home when making color suggestions. For instance, colonial homes and similar styles benefit most from simple color combinations, such as black and white. In many cases, trim is painted the same color as the larger parts of the house. More current home styles typically use darker colors.
Exterior home painting can give your home a fresh look you can be proud of. Hiring exterior painting contractors will ensure you make the right choices in paint colors to create the desired effect. While you can paint your home any color you choose, a professional touch can improve the curb appeal of your home and even increase resale value.
If you are looking for exterior painting contractors in Connecticut to help you with your project, contact us. Our experienced painters can help you choose the best color to improve your curb appeal.
Recent Posts