June 6, 2014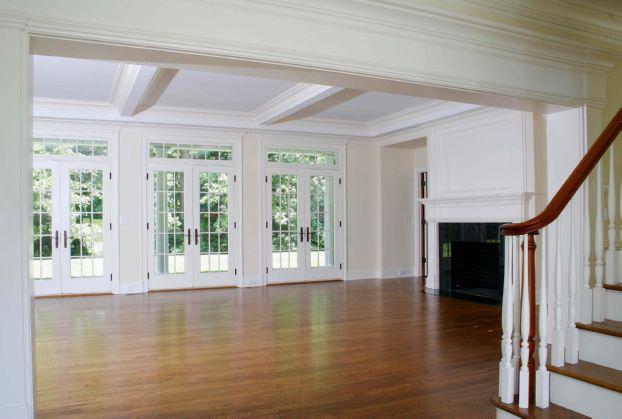 When you make the decision to use white on your walls or ceilings, you may think your choices are complete. Unfortunately, painting companies will tell you there is a wide selection of options categorized as "white." This means you need to work with your painting contractor to choose the perfect shade of white. Even a subtle difference in shade can make a significant change in the overall effect.
Decide the Tone of the Room
Believe it or not, the shade of white you choose can affect the emotional response when someone enters the room. For this reason, it is important to consider the mood before you choose a shade of white. In general, a stark white creates a colder feel, while shades closer to ivory generate a more welcoming environment.
Consider the Room's Purpose
The use of the room can also play a role in the shade of white you and your painting contractor selects. For a room you will relax in, a softer shade of white can create the right look. However, if the space is designed to be stimulating, such as the kitchen or living room, you need to choose a white that offers warmth without too much relaxation.
Test It Out
Before you settle on one color, ask painting companies for samples of several shades you are considering. Choose a well-lit area on the wall and apply all the samples. Once you spend some time evaluating every shade, you will have a better idea of which one to choose.
Don't Forget the Ceiling
Many homeowners don't think about painting the ceiling, but it can be just as important as choosing the right colors for your walls. Remember that ceilings have a tendency to appear darker so choose a lighter shade than you want. Another option is to mix in a little pure white pigment to create a slightly lighter hue.
Painting your walls or ceiling in white may seem like a simple solution, but it can be just as complicated as selecting a different color. Understanding the differences in whites can help you work with painting companies to make the right decision. Your painting contractor is ready to help you select a shade that creates the look you want for your home.
If you need help choosing a shade of white for your home, contact us. Our Connecticut home painters are experienced in helping homeowners make the right color choices.
Recent Posts