January 27, 2017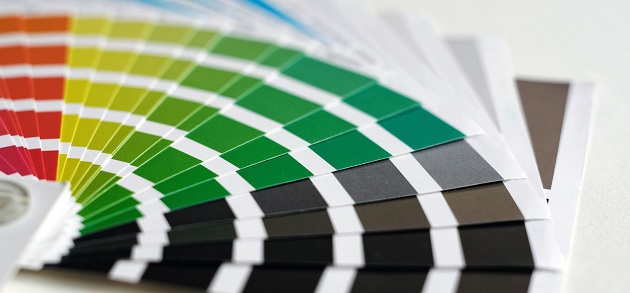 Deciding on a paint color for a boy's room can be a daunting task. Boys seem to change their minds about what they like. What they love today, they hate tomorrow, and if they don't like something they'll let you know it. When choosing paint color, a boy's room should reflect his personal style and taste. It should also be a color that he'll appreciate as he grows — and that you'll be able to stand looking at every day.
Here are some boy paint color ideas to consider.
Paint Color for a Boy Nursery
There's certainly nothing wrong with blue as a paint color for a baby boy room, but it's understandable if you want to break out of the expected gender norms for color and try something new with your son. While modern society has progressed enough that you could probably paint your daughter's room blue without getting any second look, painting your son's room pink might have the neighbors wondering what you're up to.
There are some great non-gender specific boy paint color ideas you could pursue without getting any unwanted attention from nosy neighbors, family members and friends. Various shades of green may be something you want to consider. Green has some of the qualities of blue, such as tranquility, inspirational. It's also reminiscent of nature and growth. A nice shade of chocolate brown can be appealing for a little boy's room, and mixing in oranges and yellows can inspire alertness and creativity.
Teenage Boy Paint Color Ideas
There's one undisputed expert on your teenage boy paint color ideas, and that's your teenage boy. When you're deciding what color to paint your boy's bedroom, you should discuss it with him. Sit down with a color wheel and show him his choices.
It's possible your boy will gravitate toward something radical — like paint the whole room black or red. You should gently remind your son that he should be able to live with the color scheme he chooses for the next four or five years, and walking into a black void or a fiery explosion of red may seem cool for a while, but could get tiresome or overwhelming fast. A good compromise is a main color like blue, brown or green with some black or red accents to give your son the best of both worlds.
It can also be a good idea to incorporate some variation of white when choosing boy paint color ideas. The white tends to reflect the other colors in the room, so if your boy's color tastes are constantly changing, his walls will always go with the new theme.
Red as a Paint Color for a Boy Bedroom
Red may be a more common request for a boy's bedroom, as red appears in many superhero costumes and baseball uniforms that young boys often admire. It can be a fun and exciting color, but it can be a little overwhelming. Red has been shown to elevate the heartrate, and it's known as the color of passion. There's a good chance your young boy is fairly rowdy. If so, use red in moderation. It's fine to include it in a color scheme if that's what your son wants, but offsetting it with cooler colors like white, green and blue is recommended.
No matter what paint color you choose for your boy's bedroom, Shoreline Painting — servicing Fairfield County, Westchester County, the Hamptons, Manhattan and surrounding areas — can help. We have decades of experience painting houses, and our paint color experts can help your family choose the right colors for your home.
If you're ready for a paint job you'll love, courteous service and a guarantee of quality, contact Shoreline for a quote on your paint job today.
Recent Posts