April 22, 2015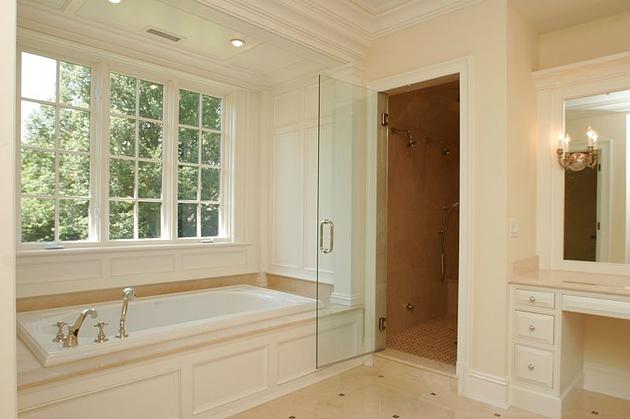 Painting your house can give it a bright and modern look. Likewise, a fresh coat of paint using different colors can add a lot to a room's personality and atmosphere. Interior painting in New Canaan is more than just decoration; it gives your walls a protective coat. More importantly, it keeps the the inner surface of your walls clear of debris, dirt and moisture.
Why You Should Use Bright Colors
Years ago, most people painted their walls white. Colored paint was expensive so it ended up on the walls of wealthy people. Times have changed. Today, anyone can buy colored paint and give their room a new look. A combination of colors can make your home look alive and add to its personality. Choosing colors may sometimes prove to be difficult, especially for people who are "color shy." If that is the case, bring a friend or someone else whose taste you trust. Step out of your comfort zone and the result will be well worth it!
Bright Colors for Exterior and Interior House Painting
It all depends on what portion of your house you want to paint. Interior house painting in New Canaan is a lot easier because there is less pressure than painting the outside. When you paint the exterior of your house, choose a color that will work with your landscape and roofing. More importantly, your selection can affect the entire street. Make sure you choose the colors wisely so you complement the neighborhood instead of standing out.
For interior house painting, your options are limitless. You can choose a deep red color that helps tone down the brightness of the surroundings or you can select a bright yellow paint. Make sure you select the accessories and upholstery to go with your walls. When in doubt of what color to choose, find a painting with a lot of bright colors in it. You can use it as a guide.
Dark Colors Work Well Too
A common misconception is dark colors make a room look smaller. This is not true at all!  If you choose to paint a room with a dark color, it will actually make it look bigger. You don't necessarily have to paint your walls with intense shades, either. Using different furniture-related colors to paint a wall behind a bookshelf can create a theatrical backdrop.
Shoreline Painting and Drywall has solutions for all of your painting needs. We are a Connecticut painting company that can help you find the right shades you have been looking for. Contact us so we can help you make your home look more beautiful.
Recent Posts