February 25, 2016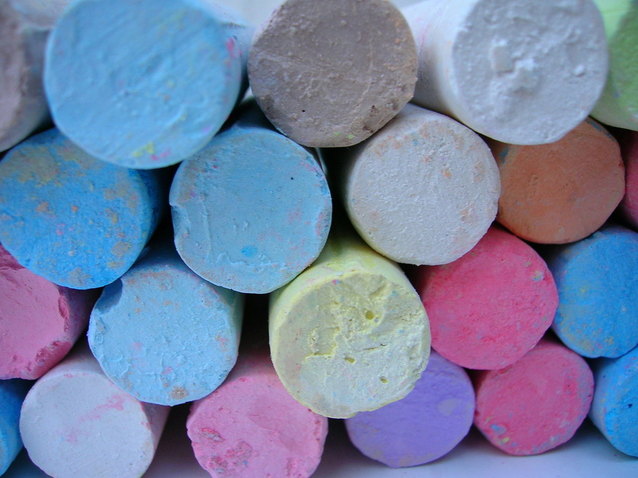 You may have heard about chalkboard paint, but aren't sure what it is exactly. Its name conjures quirky artists' lofts, children playing on sidewalks and busy schoolrooms. Chalkboard paint is an interesting and increasingly popular new trend in residential design that offers homeowners a fascinating aesthetic touch and engages their creative tendencies. It's a great option for young children who want a canvas on which to project their imaginations and works well for adults who need a space in their homes to have fun and escape the stresses of everyday life.
Here's what you need to know about chalkboard paint and how it can make your home a more exciting, playful place for you and your family:
What It Is and How It's Installed
Chalkboard paint is textured paint that mimics the feel and appearance of traditional slate chalkboards. It enables the user to write and erase chalk writings. It is considered to be a matte finish.
Chalkboard paint is applied in the same fashion as other types of interior paint. However, prior to using it as a writing and drawing surface, it's recommended that you prepare the surface by swiping it with chalk.
Chalkboard Paint Uses
Chalkboard paint can serve both practical and recreational functions. For the utility-minded, it can help in kitchens, allowing homeowners to write down recipes, grocery lists and tasks that need to be completed. For those with an artistic bent, it's an easy way to jot down ideas on a surface without having to prepare an easel or painting kit.
For families with children, it can serve as an outlet for kids' creativity, giving them an opportunity to sketch out their favorite designs and practice writing skills.
Things to Consider When Thinking About Putting up Chalkboard Paint
Though chalkboard paint adds a really cool dynamic to your home, you'll want to be cognizant of the added maintenance it requires. In addition to making sure you wipe down any chalk markings you don't need, you'll want to be mindful of the extra dust whipped up by chalk, which could settle on your carpets and floors.
Take time to consider what rooms you want your chalkboard paint to appear in. It may be appealing to you to have chalkboard-painted walls throughout your house, but before putting it up in your living room, make absolutely sure you and your family are ready for the extra cleaning.
We Can Provide Guidance to Help You Make Your Decision
If you're interested in learning more about chalkboard paint from a professional painting contractor, or are ready to apply chalkboard paint in your home, contact us here at Shoreline Painting today. We're a Fairfield County, Connecticut, and Westchester County, New York, painting company specializing in interior and exterior painting work, in business for more than 40 years with a host of satisfied clients. Our paint experts can consult with you regarding which rooms in your house would be best suited for chalkboard paint and will help you devise a plan for installing the paint in a seamless, professional fashion.
Quality, expertise and integrity – those are the virtues we've embraced throughout our many years in business, and we're sure you'll agree we fully embody each one.
Recent Posts