April 22, 2015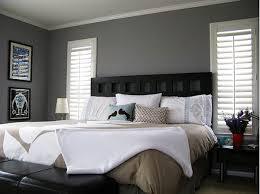 Are you in the mood for interior house painting? Having a difficult time choosing the right color for your living room? When it comes to interior painting, gray has been the most popular color for many years. It is a neutral color and has certainly caught on. It is sophisticated and easy on the eyes. The best thing about most shades of gray is they have a "chameleon" effect. They tend to change appearance with different lighting.
A Versatile Color
You already know gray adapts to the lighting in the room. Another reason for its versatility is it coordinates well with many hues, which is why it is adaptable with many color schemes and decors. You may also choose to pair it with another color. Neutral colors, such as white, off white, black, beige and blue, can help produce a relaxing color scheme. Due to this relaxing nature, such combinations are typically used in bedrooms and living rooms. Gray also blends in well with other adventurous colors, such as pink, purple and dark shades of blue. These combinations work well in any room.
The Many Shades of Gray
Gray does not serve as one color alone; it has many different shades, from powerful shades of gun metal, charcoal and slate to softer more delicate shades of sliver. In each of these shades, white or black is present, along with traces of other colors. These traces are what provide clues to what works best in combination with gray. Some grays contain warmer components, such as red, brown and yellow, and seem a bit cozier. These shades of gray work well with warmer colors. In the same way, grays that contain blue or green have a cooler vibe and tend to work well with colors on the cooler side of the spectrum.
It doesn't matter what you choose, warm or cool, gray is here to stay! It is the color that has been around for a long time and continues to grow in popularity. The fact you can pair it with so many other colors and use it in so many ways makes it difficult to not use gray.
Ir you're interested in painting your home and need help, our interior painting company servicing Weston CT as well as all areas in the Fairfield County area can help. Shoreline Painting and Drywall can assist you in choosing the right colors and making your home look the way you want it to. Contact us and let us help you with your interior house painting in Weston.
Recent Posts