July 19, 2014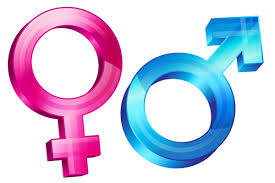 If you are thinking about hiring an interior painting contractor to redecorate your bedroom, a room for a new baby, or your older child's room, color choice can be overwhelming. Before contacting painting companies, consider the most popular colors by age and gender so you can choose the perfect color for every room in your house.
The Most Popular Colors by Gender and Age
Blue is the most popular paint color for adults. When hiring painting companies, however, blue is not often the first choice. Many like the color when they see it on a wall, but they don't want to use it in their own home.
Instead, men often prefer plain white walls in common areas to make them lighter, while women tend to choose the most current color trends. For instance, women often ask painting companies for a bright or dark accent wall to give a room a touch of color.
Color Preferences for Men vs. Women
Certain colors are stereotyped by gender. Boys are supposed to like blue and green, and girls are supposed to like pink and purple. Once you are grown, though, color preferences fall on more common ground.
Out of the top three color preferences for men and women, blue and green are popular for both genders. They also share brown and orange as the least favorite colors. If you're trying to strike a compromise for your shared bedroom or a common area, this is good news.
The Link between Color and Age
Age and color preference is more scientific. Painting companies have found it more challenging for customers to decide colors based on a person's age. There are major discrepancies regarding what colors are best in a nursery, a kid's room, an adult's room and an elderly person's room.
For a nursery, pastel colors are the best choice. These colors are calming in nature, which is ideal for infants. As children grow older, their color preferences become more complex, which allows for more choices for older children and adults.
The elderly tend to feel differently about color. For starters, eyesight and preferences often change. Green and orange are the least liked colors for seniors, with greater preference show toward golden shades.
Make it easier to choose the best colors for your home by hiring a professional painting contractor in Stamford. Contact us today to talk about your next home painting project.
Recent Posts