October 30, 2017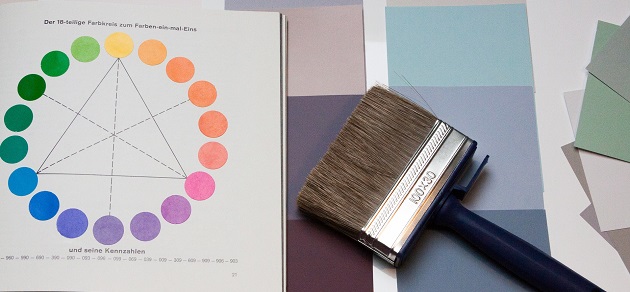 If it's time to paint your home, you have an important decision to make between hiring a professional painter and doing the job by yourself. What are the benefits of a professional painter vs. a DIY job? Here are some factors to consider.
Should I Hire a Professional Painter?
First, let's consider the pros of doing it yourself. They include:
Cost: This is the number one reason why you might consider doing your paint job yourself rather than hiring a professional. If you do your own painting, your costs only run to your painting supplies, paints, brushes, appropriate clothing, etc.
Non-Invasiveness: If you're doing your own painting, you don't have to worry about a being home to let the painters in and sticking around the house while they finish their job.
Control: When you do your own paint job, you control which colors go where, how many coats to add and the general overall look of your paint job. Of course, good professional painters will paint a home to your specifications, but if you do it yourself, you don't have to explain to anyone what to do.
So, with that in mind, what are the benefits of hiring a professional painter?
Precision and Accuracy of Paint Job
The truth is, an amateur paint job looks like an amateur paint job. If you try doing it yourself, you'll inevitably end up with uneven painting in certain areas, missed spots, drips and other elements that will make it clear to everyone you did it yourself. A qualified professional painter prides themselves on precision. They have the right tools and expertise to paint a house to perfection, so it looks like a professionally painted home.
Time Saved From Having to Paint Things Yourself
Your time is valuable, and painting can be long, painstaking work. Why torture yourself for hours and possibly days to end up with a subpar paint job when you can have professionals do it quickly so it looks great without any extra effort by you?
Greater Expertise by Using a Pro Painter
Professional painters know things you don't know, including the right paints to use, the right tools to apply them, even the best safety precautions. There's a reason they are called professionals.
Getting a Paint Job That Lasts
If you do your own paint job and it comes out poorly, you may end up having a professional redo it anyway, costing you money and time. Even if you're somewhat satisfied with your work, a job by professionals is likely to last longer, meaning more time until your next paint job. In these ways, having a professional do the work can actually save you on some costs.
Professionally Paint Your Home in CT or NY With Shoreline Painting
If you live in Fairfield County, CT, Westchester County, NY, or New York City and need to paint the interior or exterior of your home, call the professionals at Shoreline Painting so we can do it right. We are a fully licensed, bonded and insured company accredited as a Fine Paints of Europe Master Certified Painter because of our meticulous attention to detail and customer service.
We have 35 years' worth of happy customers and countless beautiful homes throughout Connecticut and New York as a testament to the quality of the work we do. Our highly professional painters arrive promptly, do the work as efficiently and unobtrusively as possible, and leave nothing behind but a great-looking paint job.
If you're ready to join the Shoreline Painting family with a beautiful new paint job for your home, call 203-302-1086 or contact us online today.
Recent Posts