October 14, 2015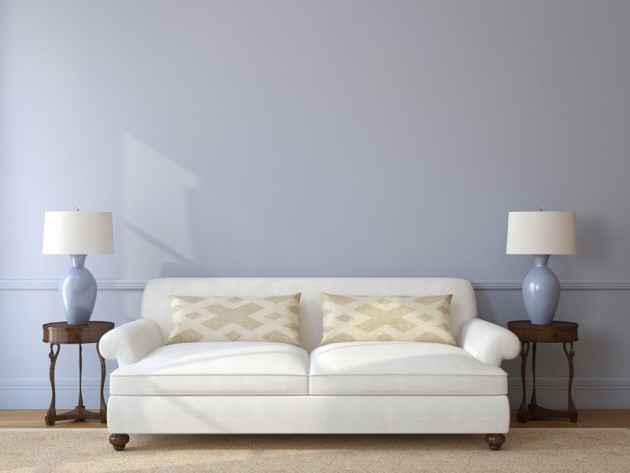 Grey has become the neutral color of choice for top designers and decorators because of its ability to brighten almost any room. Complex tones can provide warmth in dens and living rooms, while brighter shades can provide blues and creams when set against earthy tones.
You'll have a hard time finding a more versatile palette accent than grey, and these popular combinations can help you liven up your favorite space.
Enjoying the Seaside
If your tastes lend themselves to the sea, you may enjoy adding a light grey into your space. When paired with a navy blue, white and sandy beach colors, a grey can add some depth to your look and conjure images of the New England coast. Your room will stay bright, and you'll have plenty of neutral walls that work well with sea-themed splashes of color.
Pick a grey with a hint of blue to make pieces of coral, photos of lighthouses, and your favorite ship's wheel really stand out on the walls and shelves.
Light and Airy Skies
Are you considering painting your ceiling? Soft greys with a hint of blue have become popular in traditionally heavy rooms. Lighten up your library by painting a grey ceiling to bring in more light and make it easier to read. Greys also avoid breaking the mood of the room – which often happens with baby blues, for example – and can provide a smart contrast to white molding. Grey is a great addition when you pick a color scheme that mirrors the earth and sky.
Rich and Deep
Grey doesn't always mean light and bright. A deeper charcoal or slate color can provide you with the perfect backdrop for your favorite accent piece.
Grab a bright orange throw pillow, bring out the red curtains, or even dust off your favorite teal lamps to pop against dark grey walls. Deeper grey colors are the perfect opportunity to use jewel tones, so your room feels rich and elegant no matter what time of day.
Purple Mood
Combining grey walls with white trim is a popular technique to set up a modern looking room that has room for a strong accent color. One of the most popular mood designs using grey involves a bright purple or deep pink.
You can create a contemporary feel and show smart sophistication when using grey for all of your walls, except a single accent wall. Or add purple pillows to a neutral couch so they pop even brighter. You'll turn accents into the focal point of the room, but the greys allow it to stay sharp and easy on the eyes.
Your Favorite Color Scheme
The reason grey is a go-to for almost any contemporary pattern is that it's versatile enough to support colors from all over the rainbow. Grey can darken rooms for a cozy ambiance or brighten up common rooms to make the space feel much larger.
Look for greys that have hints of your room's other colors – or of your favorite accent and decoration color. If you like the idea of incorporating grey in your home but are unsure of how to execute it, contact Shoreline Painting online or give us a call at 203-285-3479 . Our professionals can help you match the paint to your room and mood!
Recent Posts