March 8, 2017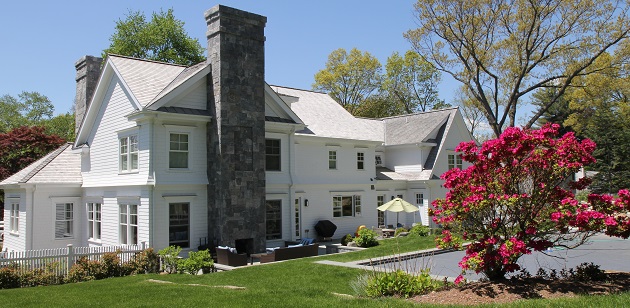 Your home may have been yearning for a good new paint job for a long time. When should you get started? It's not necessarily a good idea to paint your home as soon as you notice your old paint job is worn out, although you don't want to wait too long.
Believe it or not, some seasons are better for painting than others. If you contact professional painters, don't be surprised if they encourage you to wait for the right time to paint. In fact, if they claim they're equally happy to paint your home's exterior at any time of the year, you should probably be a little suspicious. That being said, what is the best time of year to paint your home's exterior?
Springtime for Exterior Home Painting
Your main consideration for when to paint the exterior of your home is temperature. You usually do not want to paint your house if the temperature is below 40-50 degrees, as most paints will not hold up under those kinds of temperatures. Painting at high temperatures isn't a great idea either. When the temperatures is over 85 degrees, your paint may dry too quickly and you may get brush marks and paint clumps.
You also don't want to paint when there is likely to be an extreme shift in temperature, such as a dramatic drop when the sun goes down. For this reason, spring is an ideal time to paint the exterior of your home. It's unlikely to get too cold, and temperatures do not vary nearly as much.
Spring is also the time when friends and neighbors will be most able to appreciate your new paint job. No one can really admire your paint job when your house is covered in snow, so even though fall can be a good time to paint with respect to temperatures, you may not get the effect you're looking for. A spring paint job makes your home look fresh and new right at the time nature is shining its brightest, making it the perfect backdrop to your home's new look.
This can be satisfying on its own, but if you're considering selling your home, this makes spring an even better time to paint. Your home's new look could well increase the sale value of the property.
Shoreline Painting for Exterior Painting
If your home is located in Fairfield County, Westchester County or the Hamptons and you want your home exterior paint job done right this spring, call Shoreline Painting. Shoreline Painting has been enhancing home exteriors for more than 35 years and can give you a new paint job you'll be thrilled with.
Shoreline Painting provides a thorough, high-quality painting job, protecting your home from any paint residue, removing imperfections, and re-caulking and cleaning up dirt, mildew and grime where necessary. You probably re-caulk and clean every spring anyway, so this is the perfect way to save some effort while giving your home a beautiful new look.
Our paint jobs can provide mold and mildew resistance, UV radiation resistance and durability with low VOC paints that are kind to the environment. We have painted houses all over select areas of Connecticut and New York and frequently enjoy repeat business from our very satisfied customers. For a color consultation or a free quote on your exterior paint job from a master certified painter, contact Shoreline Painting today.
Recent Posts