August 27, 2021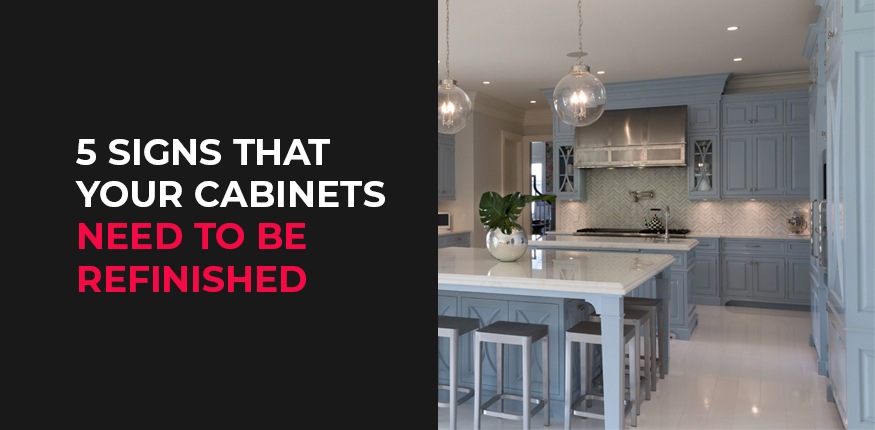 One of the most important fixtures in a home is its cabinets. They serve a functional purpose for storing objects and staying organized, and they add character and style to a room from a visual perspective. Having the right cabinets is crucial to the style and overall appearance of your home as well as for its basic functionality.
As homes age, styles change, and rooms are renovated, you may consider updating your cabinets as well. Because cabinets take up a large amount of space in a kitchen, you'll want to ensure a professional repaints or refinishes your cabinets so they reflect the rest of your home's charms and features.
A home with a modern style should have modern-looking cabinets, and the same goes for a traditional or classically styled home. Matching your cabinets to the rest of your home's design and making sure your cabinets operate properly is essential to keeping your living space functional.
Understanding when to repaint cabinets can be tricky. Update them too soon, and they may not match the rest of your home. Update them too late, and they may fall apart, become damaged or break.
In this guide to cabinet painting and refinishing, we'll walk you through five of the top signs that your cabinets need to be refinished.
How Are Cabinets Refinished?
Before you decide to have your cabinets refinished, you may want to understand more about the cabinet refinishing process.
At Shoreline Painting, our experts can make kitchen cabinets look brand new with our attention to detail and care for our craft. We will begin by removing any old hardware, such as handles and hinges. Then we remove the old finish on the cabinets before refinishing or repainting them.
If you choose to keep the original hardware, our refinishing experts can polish or paint them to bring out the individual character of the pieces. If you want new hardware, our dedicated team of experts will work with you to find a new look and style to meet your preferences.
Additionally, our team of experts will work closely with you to determine a color choice, finish and texture that you would like for your cabinets. With Shoreline Painting, the possibilities for your cabinets' refinishing are nearly endless!
Reasons to Refinish Your Cabinets
If you aren't quite sure if you should get your cabinets refinished yet, consider the following five signs that it may be time to give your cabinets an update.
1. Cabinet Doors Are Not Functioning Properly
It's inconvenient and annoying when a cabinet door isn't functioning properly. A door that won't fully close or open or hangs unevenly on its hinges can be a hassle to work around and an eyesore to look at. Cabinet doors that are sagging, jammed, or misaligned are often an indication that it's time to refinish your cabinets.
Refinishing your cabinets allows the doors' mechanics such as handles and hinges to be repaired or replaced. A refinishing expert at Shoreline Painting will ensure that all your cabinet drawers and doors are level and aligned perfectly upon reinstallation.
2. Style Does Not Match a Recent Renovation
The average American household remodels its kitchen every 10 to 15 years. To ensure your cabinets fully match the rest of your kitchen after a remodel, you may need to update your cabinets as well. Cabinets are one of the first things that you see when you enter your kitchen. If you have recently renovated the rest of your kitchen, ensure that your cabinets match the new style so your renovation is 100% complete.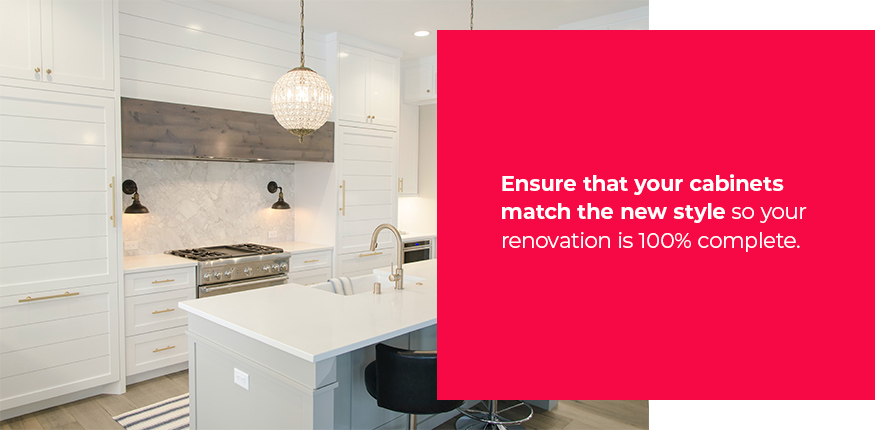 3. Cabinets Have Minor Damage
Minor nicks, scrapes and scratches to the exterior of your cabinets are sometimes unavoidable. Because cabinets are used daily, they often receive small amounts of damage. A professional cabinet refinisher such as Shoreline Painting can fix cabinet paint damage and return them to like-new condition.
If your cabinets have minor damage such as peeling, discolored or faded paint or light scratches, refinishing your cabinets is a better and more cost-effective way to restore your cabinets. You can often refinish cabinets with moderate damage such as deep scratches, gouges and dents, especially if you plan to paint them.
4. Cabinets Are Still in Good Condition
While many people see cabinets that still work properly and are in good condition as the opposite of a candidate for refinishing, that couldn't be further from the truth. If you have older cabinets that still operate effectively and have little to no damage, they are perfect for refinishing.
If your cabinets are broken and have extensive wear and tear, you may need to replace them completely due to the extent of their damage. However, if your cabinets work properly but are simply outdated, you can easily and efficiently get them refinished.
5. Room Layout Is Functional
When installing brand new cabinets, it can be difficult to keep your kitchen in the same layout that it was in previously. Newer cabinets may not be the same size, shape, and measurements as those you previously had.
If you like the measurement and size of your current cabinets and the layout of your room is functional, consider simply updating and refinishing your cabinets instead of tearing them out and replacing them with new cabinets. Refinishing or repainting is easier, more economical and more efficient, and it maintains the overall space and functionality of your room.
Contact Shoreline Painting to Refinish Your Cabinets
Refinishing cabinets is a highly technical and delicate process that is best left to professionals. If your cabinets are refinished or replaced incorrectly, they could lose their functionality, look unprofessional and even break more easily in the future.
For professional cabinet painting and refinishing, trust Shoreline Painting. Founded in 1975, Shoreline Painting has provided cabinet refinishing services for the communities of Fairfield and Westchester Counties with exquisite craftsmanship and quality customer service.
As a family-owned and operated business, we treat every project as if we're working on our own homes. You can be sure that we staff each project we take on with a site manager and general manager under the supervision of our director of operations. That is quality that you can count on!
If you are looking to revitalize your kitchen cabinets, get the results that you've always wanted from our team of experienced painters and refinishers. Contact us for a quote today!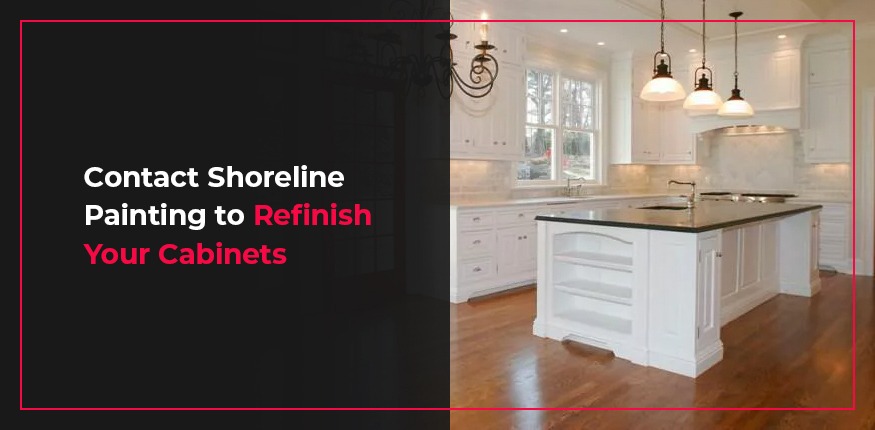 Recent Posts