June 15, 2016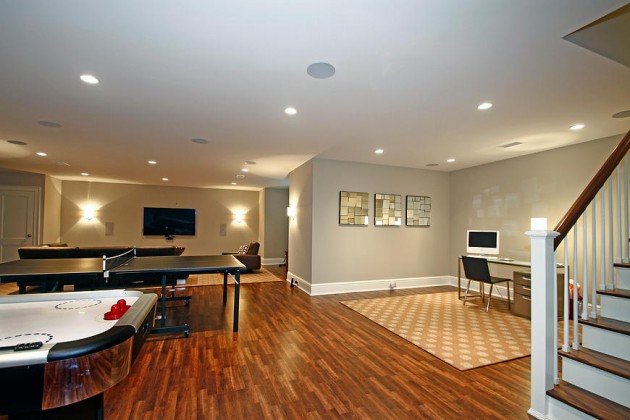 "What's your favorite color?" It's a question we often ask kids, but we almost never hear the response, "I like neutral colors!" After all, neutrals have long taken a backseat to their flashy counterparts. The good news for homeowners seeking a richer ambiance in their favorite living spaces is that neutral paint colors for the home are finally getting their proper due. In fact, neutrals are taking over the painting world, making a splash in bedrooms, kitchens, living rooms, bathrooms, foyers and other areas of the home.
How to Define the Term "Neutral"
The first color you might think of when you hear the word "neutral" is white, beige, brown or perhaps black. Ironically, neutrals cover an expansive line of hue variations. For instance, have you ever investigated neutral paint colors for your home by looking at paint swatches? There are warm neutrals, cool neutrals, dark neutrals and light neutrals. Very quickly, you begin to realize the term "neutral" is an umbrella for any color that doesn't fit into the standard color wheel we all learned about in elementary school.
Why Neutral Paints Are Powerful
Have you heard that neutral paint is somehow bland? This is a common misconception. When used correctly and with a designer's touch, neutral paints can be powerful additions to any living spaces. In essence, neutral color schemes for spaces such as bathrooms and kitchens have the ability to:
Create a calming environment. Neutrals tend to be less psychologically demanding on the eye than bolder shades and tints, like red, yellow and deep blue. This creates a soft, sophisticated ambiance.
Set off brighter colors. Want to make other colors pop? Neutrals are the best choice for this purpose. They complement almost any other color, ensuring brighter colors stand out beautifully.
Go with any décor. Are you someone who enjoys changing the decorations or furnishings in your spaces on a regular basis? Having neutral paint colors on the walls and ceilings of the living room, for instance, avoids the issue of having to regularly repaint.
In addition to all those advantages, neutrals embody classiness. They bring richness and sophistication to any place without requiring too much intensity. Being understated, yet dramatic, is a key component of any neutral!
How to Use Neutrals in Your Home
With all the information on neutrals and their benefits, you might be ready to start painting. However, choosing neutrals and their pairings is best done with the help of professional painters and interior designers. By contracting with experts who have a deeper understanding of how to make your home come alive by using neutral colors, you can feel more confident that the end result will be absolutely unforgettable and welcoming.
Forget about the notion that bold colors are the only way to make a statement. Neutrals are a homeowner's best friend. To help you envision how neutral colors can be used in all the popular spaces in a residence, please contact Shoreline Painting & Drywall, Inc. We can share our portfolio of concepts to get you started on your experience with neutral paint selections.
Recent Posts