December 10, 2014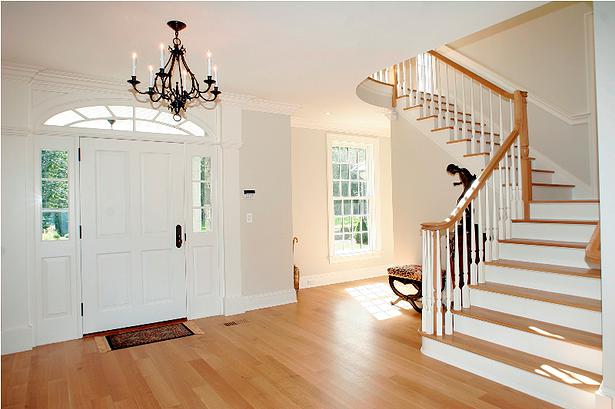 Homeowners frequently contact a painting contractor when they want to paint or repaint the interior of their home. One of the most challenging decisions they face is choosing the perfect color for each room.
One question painters often get asked is why a sample color looks differently after it's been applied to the wall. The answer is complex since there are many things that can affect how the color is interpreted visually. Home painters will explain there are three important factors that affect paint color: lighting, finish and placement.
How Lighting Affects Paint Color
You've probably experienced clothing that looks one way in the department store and another way once you get it home. This is due to the various forms of light being used and can be true with paint colors too. Different types of bulbs illuminate rooms in varying degrees and can make some colors appear brighter or darker because of their reflective properties. Natural light will give you a true version of a color, but it changes throughout the daytime hours. The amount of direct or indirect light coming in through windows also has an effect on how colors are interpreted.
How Finish Affects Paint Color
Paint used for interior painting can have different finishes. Homeowners can select from various levels of gloss in any one shade. Most of the time, the paint chips you find in a store are all eggshell finish, which tends to be dull. Discuss the various types of finish with a professional painting contractor to determine which is best used for each area of the house.
How Placement Affects Paint Color
Painting walls a preferred color is just part of what gives a room visual appeal. All of the decorative items in the room are going to interact to create a specific effect. Other pieces like furnishings, trim, flooring and accessories will elicit different responses to interior paint. Some color combinations are likely to clash and can be a visual disaster, while others will be complementary and blend nicely to create a cohesive look. Larger spaces can make colors appear more intense. What a color is placed next to can change how we see that color. Dark furnishings can make a wall appear brighter, whereas lighter furnishings next to a dark wall can give a room depth and make the wall seem darker.
If you are ready to explore various interior paint colors, contact us. Shoreline Painting and Drywall in Connecticut has more than 30 years of successful interior painting experience and can help you select the perfect colors.
Recent Posts