Professional Painters in Cos Cob, CT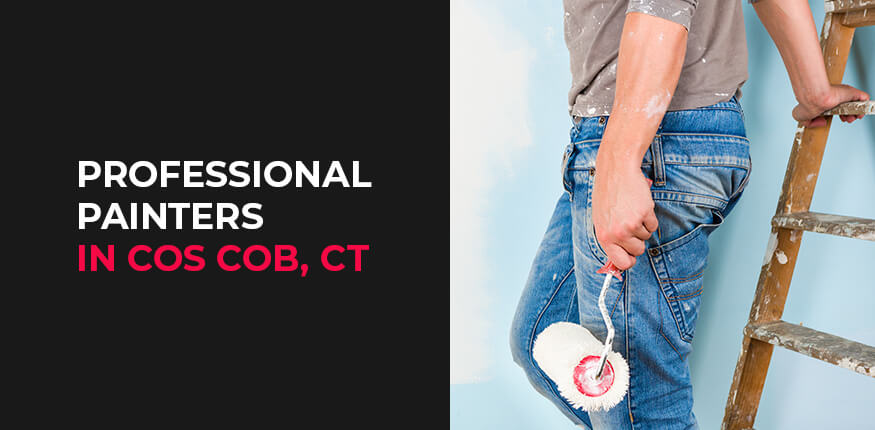 A new paint job can give your home new life. Whether you want to refresh your exterior's current color or choose a new shade for your kitchen, this type of renovation goes a long way. A paint job is a significant task, and you want to final result to look professional and pristine. The best way to accomplish this result is by hiring a professional painting contractor in Cos Cos, CT.
Shoreline Painting is your expert painting company in Cos Cob, CT. We can help transform your home using high-quality paint, tools, techniques and equipment, which will contribute to the stunning final results you'll see once we complete the project. Our professional painting skills and customer service are why our clients always choose to hire us as their professional house painters.
Check out all of the services Shoreline Painting has to offer.
Shoreline Painting Services
Whether you want us to paint the inside or outside of your house, the quality of work remains constant. Adding a fresh coat of top-of-the-line paint to your home can help improve its visual appearance, add protection and help increase its value. If you're considering updating a section of your home, Shoreline Painting can help give you expert advice on styles and colors that will freshen everything up.
Shoreline Painting is proud to be a Fine Paints of Europe Certified Master Painter. Our professional painters use high-end paints from Fine Paints of Europe to complete jobs that require the up-most level of care and quality. These paints offer years of beauty and look amazing when the job is complete.
Is your home ready for a fresh and professional paint job? Check out the professional painting services that Shoreline Painting can provide for your home.
Interior Painting
Leave the tedious job of interior painting to the professionals at Shoreline Painting. We offer interior painting services in Cos Cob, CT, and all of Fairfield County, Westchester County and the surrounding areas.
We've been painting homes for over 35 years and thoroughly enjoy watching beautiful painting projects transform rooms. Homeowners trust our painting process because of our commitment to quality work and our experience in the industry. Our time-tested interior painting process can deliver the vision you have for your home.
We follow a fine-detailed interior painting process for every home. Here's a summary of the general painting process:
Start by applying high-quality primer to the walls and ceilings.

Meticulously prepare the walls and ceilings.

Apply two finish coats of paint to the walls and ceilings.

Fill all nail holes and other imperfections on trim and cabinetry.

Sand and paint all trim and cabinetry.

Clean and dust before applying finish coats.

Caulk all trims.

Preparing the entire room for painting, including covering floors and hardware, taping windows and protecting other home surfaces.

Clean up the worksite.
If you have any questions during this process, the crew leader, job site supervisor and general manager will be present during the project.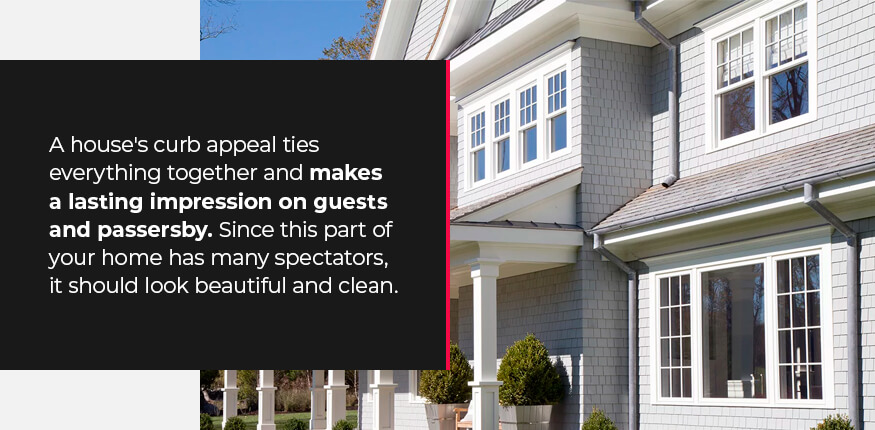 Exterior Painting
The exterior of your home is a crucial part of your property. A house's curb appeal ties everything together and makes a lasting impression on guests and passersby. Since this part of your home has many spectators, it should look beautiful and clean. You'll appreciate your home having a fresh coat of high-quality exterior paint because of the look and the protection it provides for your home.
If you're ready to fix the peeling or faded exterior of your home, or you want to change to a new color that better matches your style, Shoreline Painting is happy to provide exterior painting services in Cos Cob, CT, and the surrounding area. Painting a home's exterior is a project that requires skill and attention to detail. It's also a job that requires safety precautions and quality equipment to finish the job. Therefore, it's best to leave it to the professionals.
Kitchen Cabinet Painting
Your kitchen is a space with multiple purposes. It can be the room where you host lavish gatherings and serve guests delicious appetizers and beverages, or it can be a relaxing space where you clear your mind and bake tasty treats and other goodies. However you use your kitchen, it's a space you love and want to look nice. Painting your kitchen cabinets is the perfect home renovation project to transform its look and feel without undergoing an entire remodel.
Shoreline Painting offers kitchen cabinet painting services in Cos Cob, CT, and the surrounding areas. Our painting process for the interior and exterior of homes is unmatched, and you'll see our professional home painting skills carry over to our kitchen cabinet painting service. Your fresh-painted cabinets will shine amongst your stunning countertops and kitchen appliances.
New Construction Painting
If you're building a new home in the area and are looking for a painting company to paint the interior and exterior of your home, Shorelines Painting has the equipment to tackle new construction painting projects.
Shoreline Painting has helped numerous residents spruce up their homes with a high-quality paint job. We have the tools, resources and skills to perform multiple painting projects on a new construction home that will look amazing and last for years.
Why You Should Choose Our Professional Painting Company in Cos Cob, CT
Whether you're considering painting the inside or outside of your home, the task can bring up some challenges and safety concerns. For a project to produce premium results, the person performing the work must have painting experience, painting knowledge, proper tools and equipment and insurance in case of an accident. You want someone who will exceed expectations and leave your home looking exceptionally better. That's why you should choose Shoreline Painting as your luxury painting company.
How We're Different From Other Companies
With over 35 years of experience, our family-owned company has helped homeowners around Westchester County, Fairfield County, Manhattan and the Hamptons update their homes. Since we're a Fine Paints of Europe Certified Master Painter, we can transform your home with high-end paint. Along with our access to some of the best home paint, we have a painting process that will make each project look spectacular and have quality equipment and materials to perfect each project we handle. We're proud of all of the projects we complete.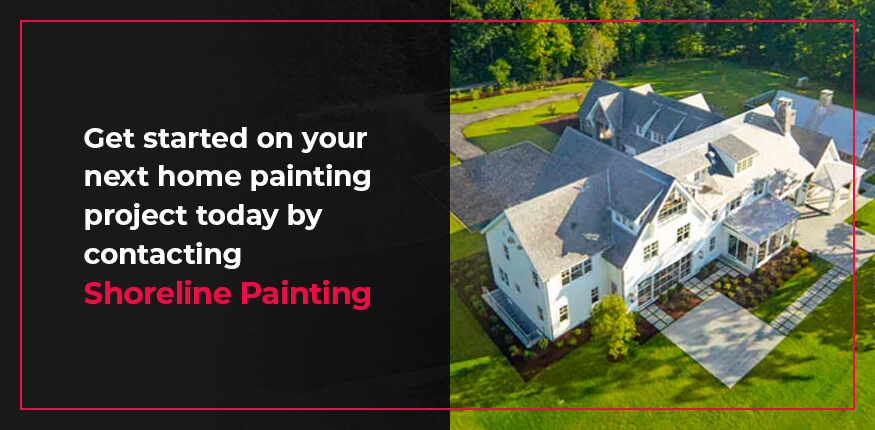 Contact Shoreline Painting Today
Our skilled team of professional painters is ready to work with you and provide excellent house painting services in Cos Cob, CT. Get started on your next home painting project today by contacting Shoreline Painting.