April 22, 2015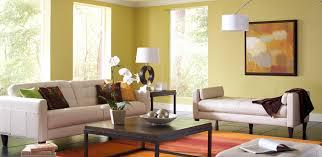 Its winter time and you want to feel warmer in your home. One of the best ways to achieve the warm feeling is to give your house a cozy look. It is a well-known fact that colors can give you a strong level of comfort. Asking your interior home painters to help choose the right color will not only enhance the look of your house but also give you the level of comfort you've been looking for.
Top Choices for Interior House Painting
The color of your walls says a lot about who you are. You should think hard before picking a color that will make you feel warm. A color that works for you might not work for someone else. It is all about taste and preference. Homeowners often get overwhelmed when choosing the right color.
Here are a few top choices for interior painting services Cos Cob Ct
A strong green shade, such as green tea, will put you in touch with nature. Since winter depletes the colors of nature, painting your house green will provide you with some summer comfort.
A coffee colored paint is a great option, especially near the fire place. Nothing beats a warm cup of coffee in the morning, particularly in the winters. It will also remind you of hot chocolate, which is another winter favorite.
A soft color, such as Milkweed, is also a good choice for winter. People tend to stress out during winters. A neutral color can help calm you down.
Another great option for the colder months is Driftwood. This color is known for boosting motivation.
One final suggestion for winters is the color Slate. It is a bluish color that represents stability and relaxes your mind. You may also choose a darker shade of blue.
Why Paint During Winter
Even if you're a fan of winter, it does catch up to you and you may start to feel closed in. The air is chilly, days are short and you might be getting tired of the icy roads. Granted there is a lot of fun during this season, especially because of the holidays, but after a while, you start to long for warmer weather. Colors can be really powerful. They won't raise the temperature in your house, but they will certainly enhance your mood and outlook. Sometimes this is all that matters to get through the chilly winter season.
At Shoreline Painting and Drywall, we can not only help you paint your house, but also help you choose the right colors that will provide calmness and stability. Contact us so we can help you find the right paint for your home or office. We are one of the leading interior painting contractors in Fairfield County and the surrounding areas.
Recent Posts