November 12, 2014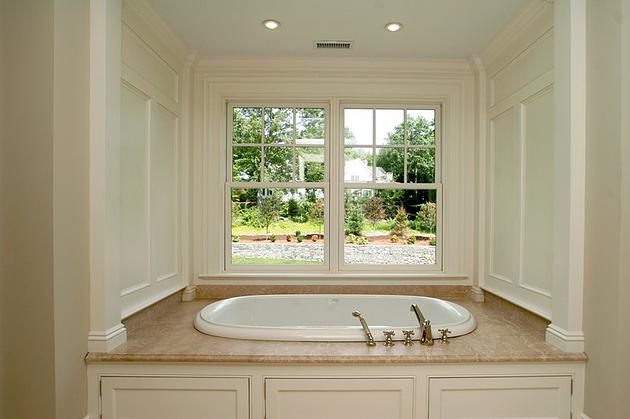 There are many decisions to be made when staging a home for the market. One important factor is to choose exterior and interior paint colors, which will make the home appealing to potential buyers. Choosing the right paint colors can stimulate the imagination of a buyer so they can see themselves adding their own personal touch to the property. Professionals who offer interior painting services for homeowners who are staging their home have some suggestions for interior paint colors.
Shades of Neutral Colors
Neutral colors top the list of recommendations for interior paint colors when it comes to staging your home to sell. Professional painting companies suggest neutral colors since they look great both in photos and in person. In between shades like light gray or light tan can have a stunning effect in many rooms that might otherwise appear dull. In some instances, painting companies may suggest simply tinting paints with a preferred hue to give them a subtle hint of color. Tinting an off white with just a hint of green, blue or brown can give an otherwise colorless room a bit of vibrancy to make it visually appealing to a potential buyer. These lighter shades are not overbearing but offer just enough color to make a room stand out.
Shades of White
Using various shades of white can be a great way to freshen up an area. Plain white can brighten up a room or make it feel more airy. However, variations like off-whites, creams or beiges can also have a broad appeal for a potential home buyer. Using white in many rooms allows the buyer to open up their imagination and fill the room with their own personal tastes and preferences. Many home painters suggest using white for staging since it gives rooms a more open feel both visually and mentally.
Shades of Nature
Depending on the basic style, size and design of a room, earth tones can be an excellent choice. Shades of brown, blue or green can be welcoming and inviting. Muted natural tones can help create a relaxing atmosphere and are easily accented with a variety of popular colors. Earth tones tend to be complementary to rooms that contain elements from nature, such as wood, metal, glass or stone surfaces. Natural colors can also work well for special painting effects, such as using dark colors to make small rooms seem warm and comfortable.
Getting your home ready to sell in Connecticut? Contact us to speak with professional home painters about the right interior paint colors to appeal to a wide range of buyers.
Recent Posts