April 22, 2015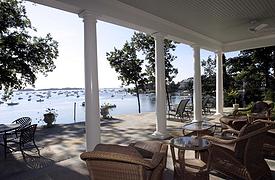 Eileen Rosella – Greenwich
Relationship: Client
Project Date: Summer/Fall 2014
Project Price Range: $135,000
"Chris, I wanted to let you know how extremely thankful and grateful I am to you for all the amazing things you have done for me and my husband. You personally have been so kind –above and beyond what you are required to do. Providing advice, providing contacts, resourcefulness and just being so incredibly nice to work with. Your team has been amazing. Daniel couldn't have been better to work with. He is a great painter, manager, problem solver and his demeanor couldn't be more perfect for the chaos that goes on in this house.
And lastly, I don't want to forget the work. The paint job is beyond exceptional. Every room is gorgeous and meticulously done.
I am so lucky to have Michelle and so glad she introduced me to you guys!!! Thank you again.
Eileen and Mike."
Recent Posts