December 7, 2013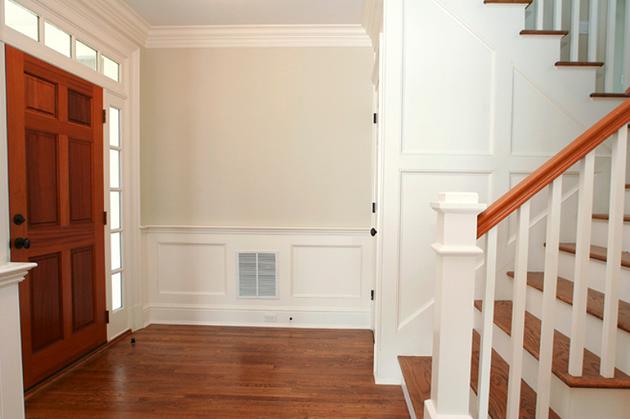 It's that time of year again. The weather is getting cooler, leaves have started to fall and the holidays are nearly upon us. Friends and family are planning their visits for Thanksgiving, Christmas and New Year's while you're getting ready to dig out the decorations and grab the Christmas lights from the attic. It's then that you realize that while you have plenty of room to accommodate your guests over the holidays, the condition of the walls and trim in your home have deteriorated a bit over the last few years. You may see a couple of scuff marks here or a handprint or crayon scribble there, or perhaps the color scheme in some rooms may have grown a bit old on you. It may be time for a freshening up of your interior paint and perhaps even a change of scenery in a few rooms. It's time to ask yourself if you want to find someone who can "just do a quick paint job" or if you want to hire the best interior painters in Norwalk CT, who can come in and complete any paint work that you need quickly, carefully and with excellent results.
Contact us today for information and a free estimate if you are looking for the best home painters Stamford has to offer:
48 Crescent Street
Stamford, CT 06906
(203) 302-1086
info@shorelinepaintingct.com
At Shoreline Painting and Drywall, our professionals are among the best painters Norwalk CT has to offer. Over the course of 35 years, we've perfected our methods of reviewing, estimating, recommending and implementing a paint renewal plan for luxury home owners that are looking for that little extra touch that's needed to make their home stand out with elegance and beauty. When we work with you to restore the paint work in your home, you can be sure that we will be available to provide advice and answer questions while working with the utmost in care and cleanliness. As always, our goal is to leave you feeling good about your home and your experience with our company.
We are a home service one-stop shop when compared to other painters Norwalk CT since, in addition to interior painting we offer drywall and wood refinishing services along with home exterior care services. Is the exterior of your home looking a bit tired as well? Among our many specialties is exterior home painting and maintenance. We can take care of your home's exterior paint, patio or deck and we offer an extensive maintenance program to help keep your home looking its best all the time. We'll take care of any small issues that may crop up before they become major problems or require a great deal of time and money to repair. We feel that these types of service offerings along with our willingness to attend to our individual customer needs are what separate our home service professionals from other painters Norwalk CT. Contact us today for more information on our services and offerings.
Recent Posts